Publié le par Bernard Duyck
In Central America, besides the Popocatepetl and Colima, in operation since at least 2015, Guatemala's Fuego has renewed activity and in Costa Rica, Poas and the Turrialba stand out.
In Mexico, the monitoring system of Popocatepetl recorded 294 exhalations of low intensity, 252 minutes of harmonic tremor, a volcano-tectonic earthquakes of M 1.9 and six explosions in the past 24 hours.

Few images of Colima due to inclement weather.

Source: CENAPRED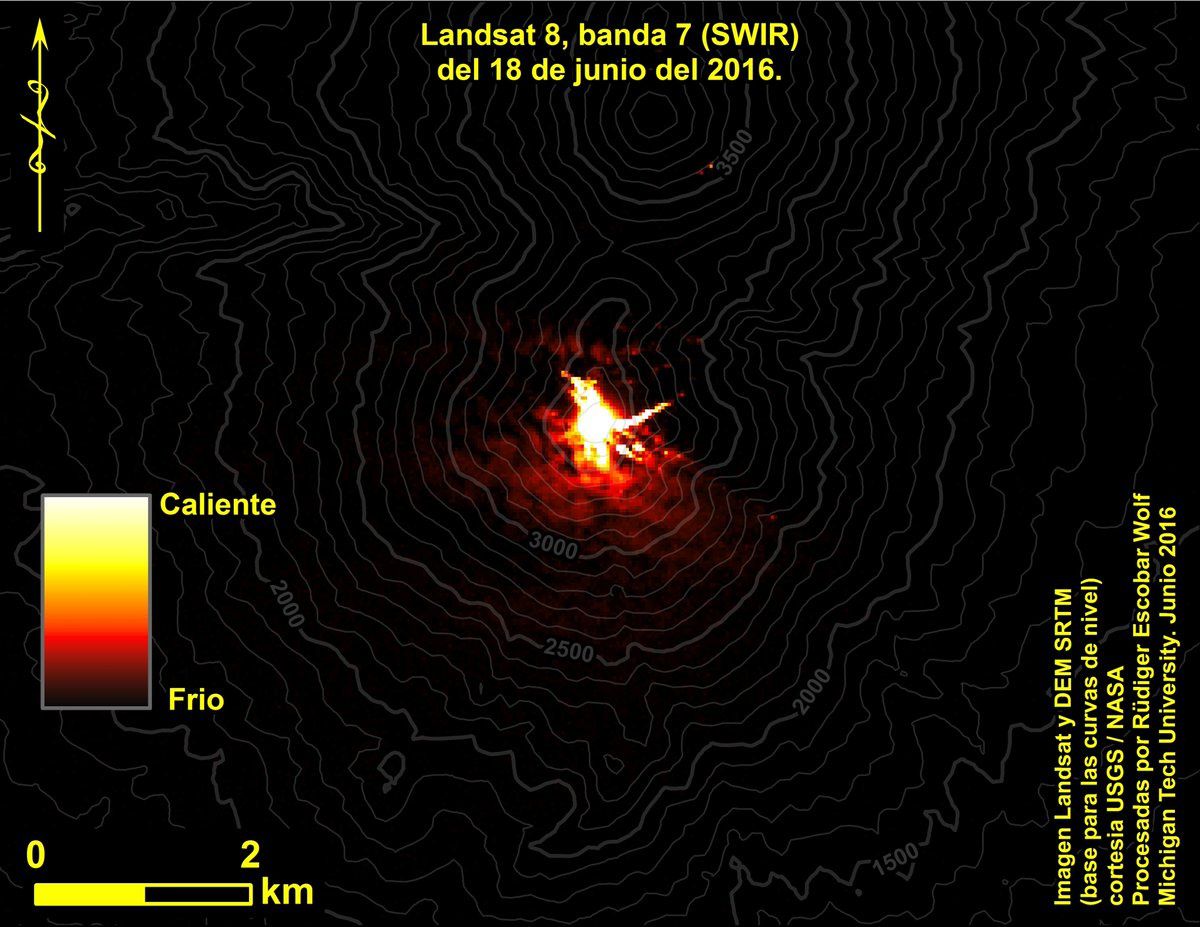 Fuego - glowing material (lava and pyroclastic) - photo Landsat 8 banda 7 SWIR / Rudigar Esscobar Wolf
Fuego, June 24, from 22 am. local, sees its seismic activity and tremor rising. His explosions increase in energy accompanied by shock waves felt to 12 km., steam locomotive noise and plume amounting to 4,800 meters asl before dispersing to the west and southwest.
Two lava flows are going down the ravines Las Lajas and El Jute respectively, about 2,000 meters long. Pyroclastic flows could grow on the southern flanks and southeast during the next hours.

Few images given the weather on the country: heavy rain, hail, thunderstorms.

Source: INSIVUMEH
In Turrialba, an eruption began on 24.juin at 5:44,and lasted over 40 minutes, captured by webcams. At 6:22, a new episode, less strong, lasted a few minutes; but was obscured by clouds.

Source: RSN / Dr. M.Mora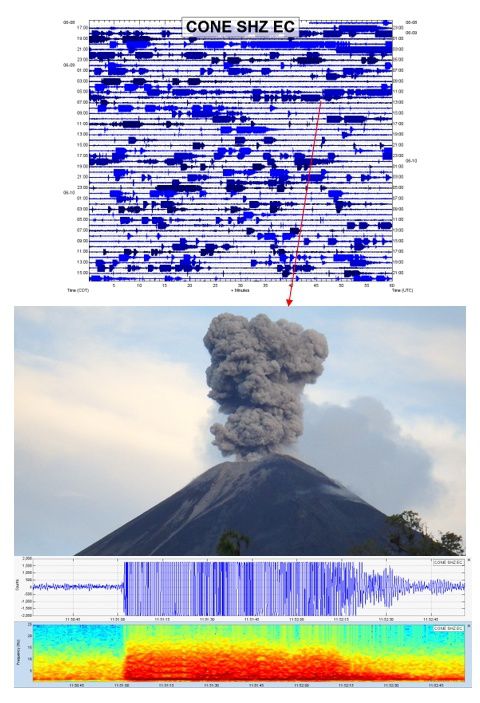 Reventador - plume 2 km above the crater 09.06.2016 / 6:13. and his seismic and spectral signs - Photog. Viracucha / IGEPN
In Ecuador, the Reventador has high activity with between the émission of vapor, moderate explosions, accompanied by noises and the plume emission amount up to 2 km above the crater. Deposits of pyroclastic flows and incandescent rock falls are visible on the southwest flank, south and north.

Fortunately quite isolated, there is no significant repercussions on populations.
Cayambe - photo Ecuador travel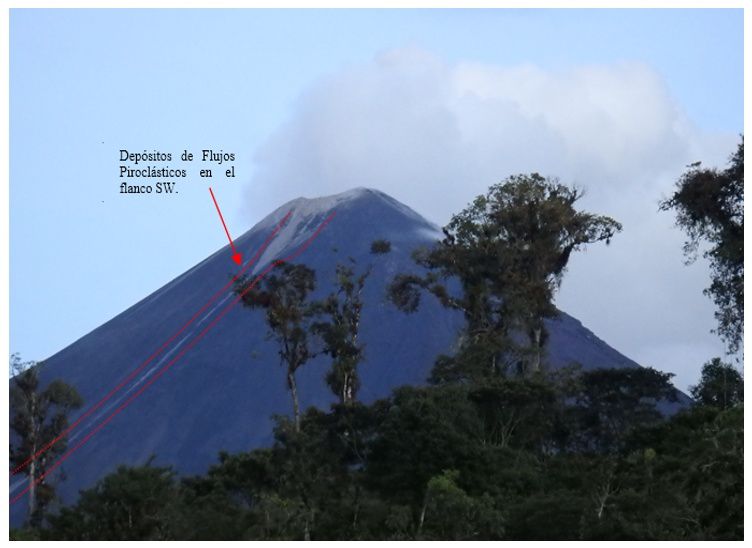 Reventador 09.06.2016 - gaz and vapor emissions ; deposit of pyroclastic flows and falllout of incandescent materials on the SW flank. (Foto: G. Viracucha IG-EPN).
In Cayambe, located in the northern part of the Cordillera, NE of Quito, a seismic anomaly is observed since early June, in connection with the fracturing of rocks (distal VT earthquakes).
For now, there is no evidence of deformation that may indicate a magmatic intrusion

Source: IGEPN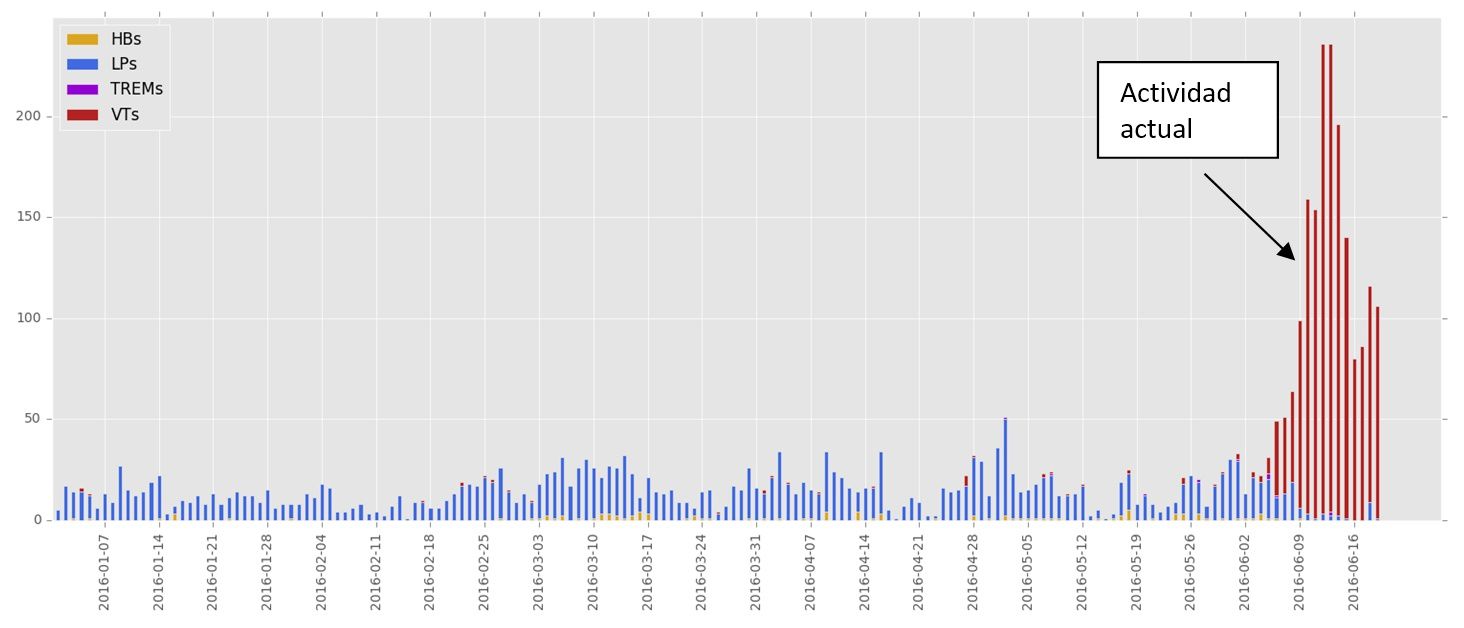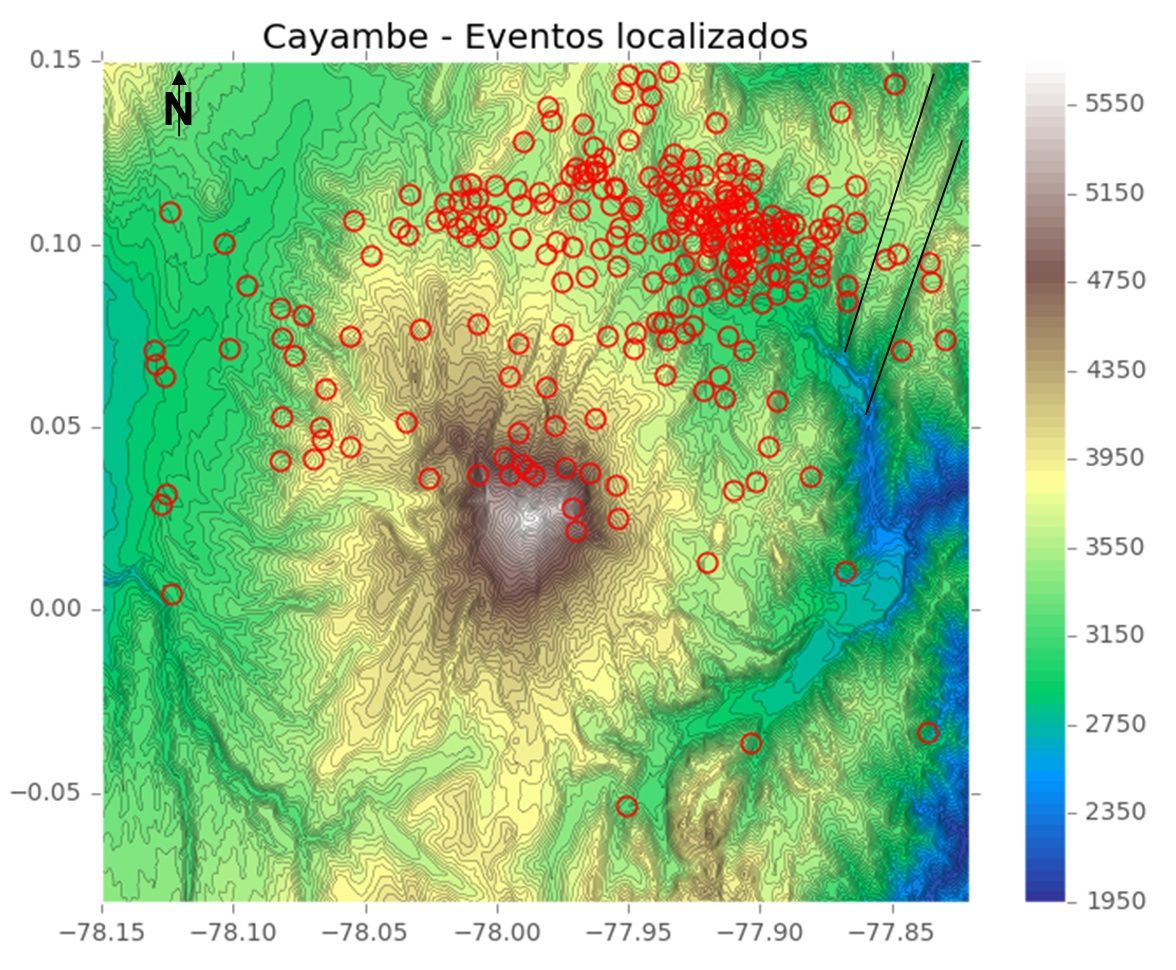 2016.06.22 Cayambe - Total number of earthquakes by categories between 1 januari and June 2016, and location of the last earthquakes - doc IGEPN
On the other side of the planet, the Gunung Bromo is still active in the Tengger caldera, with beautiful plumes loaded in ash. The damage of ash fall on nearby vegetable fields saddled the rural economy.