Publié le par Bernard Duyck
The Curiosity rover, prospecting in the Gale crater, in the lower region of Mount Sharp, since 2014, has studied and excavated in 2015 samples from an area called Marias Pass.

The drilled sample was analyzed with AXPS / Alpha Particle X-Ray Spectrometer, and were discovered there large concentrations of tridymite.

Tridymite is a polymorph of crystalline silica high temperature - between 870 and 1,470 ° C - which can occur in felsic volcanic rocks, occurred on Earth during powerful volcanic eruptions such as that of Mount St. Helens.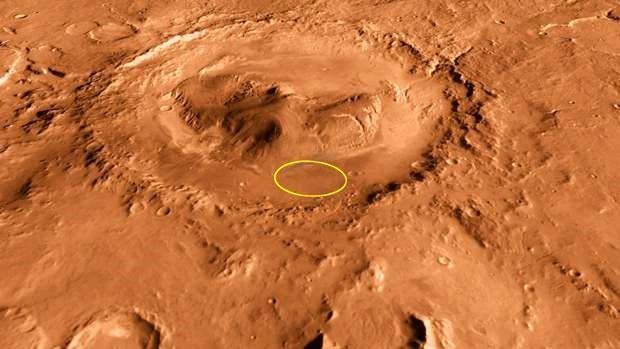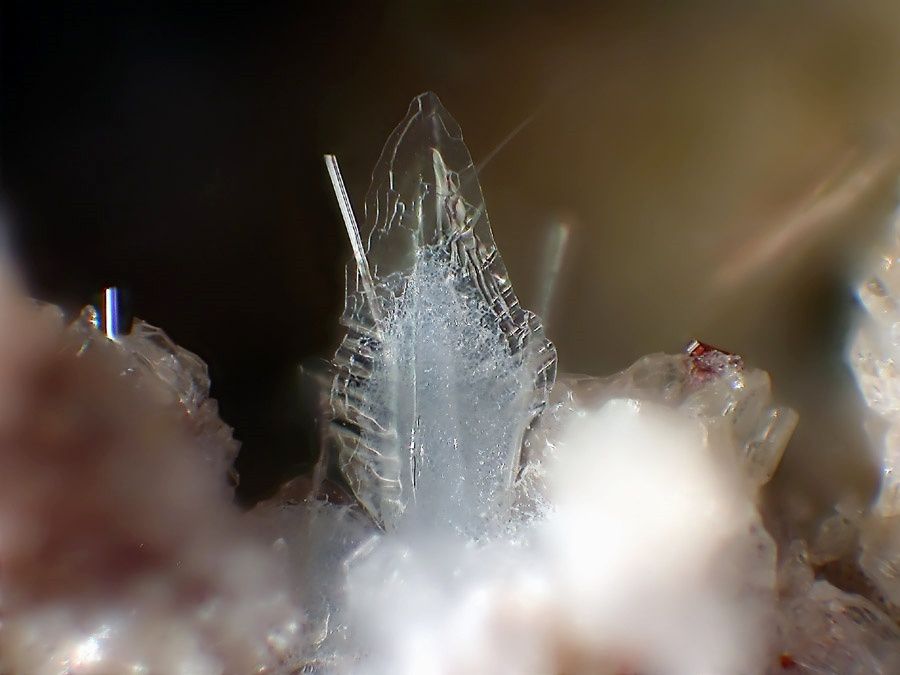 An aggregate of tridymite (height 1.1mm); on the right of the photo, the red crystal is a rutile - photo Fred Kruijen / CC BY-Wannenkopfe.strahlen.org Sac3.0 nl
High levels of this element has surprised, in conflict with the history that has prevailed so far.
It seems likely that the mineral comes from another area and was transferred into the crater basin, perhaps with water, or expelled by an explosive volcano. But how to explain the explosive volcanism in the absence of plate tectonics?

This is only a first step in the revaluation of the history of Mars, and an explanation of the means that could create tridymite without the heat produced by a volcanic eruption.
Sources :
- Nasa Jet Propulsion Laboratory – Nasa scientists discover unexpected mineral on Mars – link
- ABC ciencia - La tridimita, prueba de un pasado volcánico furioso en Marte – link
- Mindat – Tridymite - link
- Webmineral – Tridymite Mineral data - link