Publié le par Bernard Duyck
At Bromo / Java, ash emissions continue at fluctuents levels.
A more important phase July 11, marked by a rising ash plume 1,200 meters, drifting to the west, has stopped all activity in Malang Airport from 11 am to 9 am Tuesday.

This July 13, seismicity is increasing, with the tremor and emitting a plume of ash and gray-brown gas amount between 300 and 800 meters, then drifting SSO.

Source: BNPB
Bromo - despite the ban, many visitors are present on the flanks and the rim of the crater - photo John Joseph / Facebok 7/12/2016 - a click to enlarge.
At Turrialba / Costa Rica, the monitoring station of gas and fine particles, installed since juin2016, detected on July 12 from 13h a significantly increase of the concentrations of sulfur dioxide / 2-15 share per billion, and fine particles in the atmosphere / PM10 - 7 to 17 µg / m³ and PM2.5 from 5to10 µg / m³.

The bad weather did not allow direct observations.
Sources: Ovsicori & RSN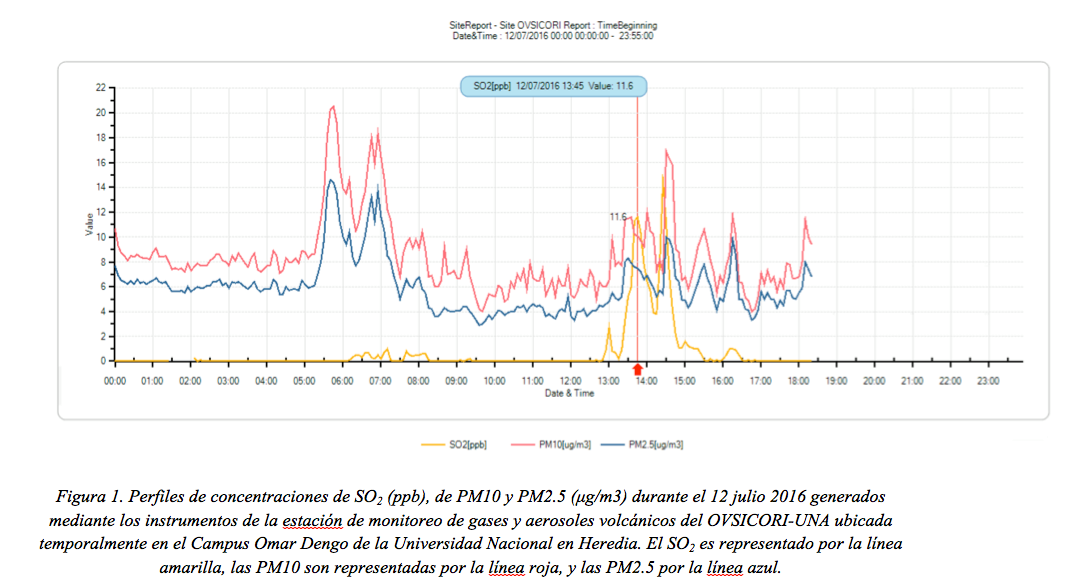 Turrialba 12/07/2016 - SO2 concentrations (orange) and fine particles (blue and red) - doc.Station Monitoring Ovsicori.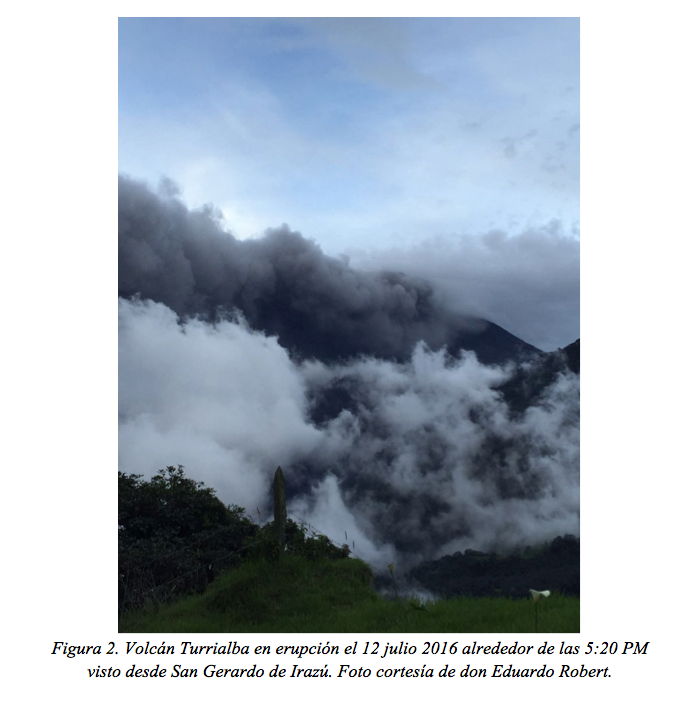 Sources: Ovsicori & RSN Turrialba - emissions 07.12.2016 / 5:20 p.m. loc - photo Don Eduardo Robert / Ovsicori
The Alaska Volcano Observatory reports vapor emissions, sometimes slightly loaded into ashes, on July 11, around 21h UTC at Pavlof volcano, reaching 2,600 m asl. Emissions have been then no more observed by the web camera and satellites. A slight increase in the surface temperature was recorded at the top during the previous days; no seismicity associated with this low level of activity, which may however change with little warning.
The volcanic and aviation alert codes are respectively "Advisory and Yellow."

Source: AVO