Publié le par Bernard Duyck
The Caliente dome of Santiaguito was the site of a powerful explosion, accompanied by a plume rising to 4,500 meters asl before moving westward over 30 km long and pyroclastic flows of 2,000 meters on the southern flanks, this July 3 / 4:55 p.m..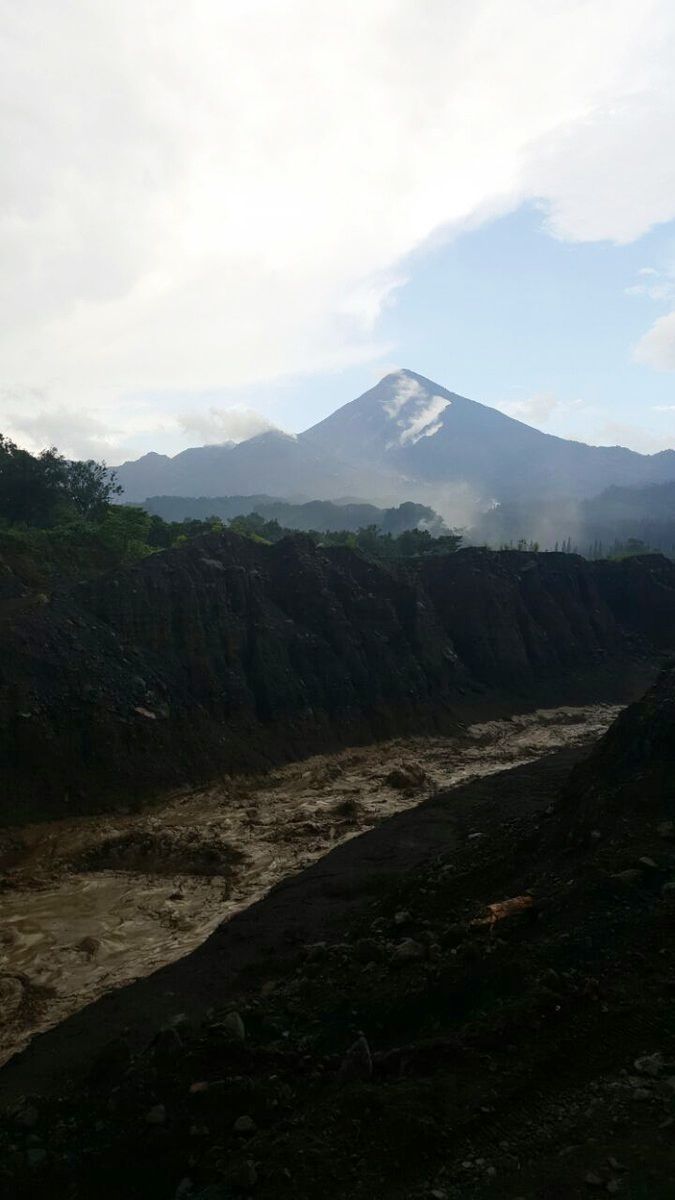 Santiaguito lahar of 03.07.2016 - photo of the Río Nima I, tributary of the River Samalá - overview RBC Noticias GT - close-up via Conred
The INSIVUMEH report small lahars this June 3 to 4:50 p.m. at Santiaguito; ash and fine materials of previous eruptions and pyroclastic flows are reworked by rain to form a stream of 30 meters x 15. They affect at the moment the Angel Cabello and Nima I rios.
Sources: INSIVUMEH & Conred
An overview of Copahue, Chile, revealed the construction of a small spatter cone inside the intracrateric cinder cone; it is animated by a strombolian-type activity.
Source: SERNAGEOMIN / Twitter
Copahue - 06/03/2016 - strombolian activity in the active crater and forming a pyroclastic cone intracratérique - photo SERNAGEOMIN
The activity of Sinabung continues, with explosions 1, 2 and 3 July 2016.
Sources: photographers Endro Lewa and group Beidar Sinabung.
The advance of the lava flow 61g on Pulama Pali / Pu'u O'o continues.
The lava front, made up of pahoehoe lava, was Saturday at about 2.9 km from the ocean; he advanced between June 30 and July 2 of 140 meters per day.
At the base of Pali, the lava is observed, under the a'a form, always active. Lava open channels, active on the top of Pali a few days ago, were covered with a nice crust, but some remain active.
Sources: HVO and Big Island Video News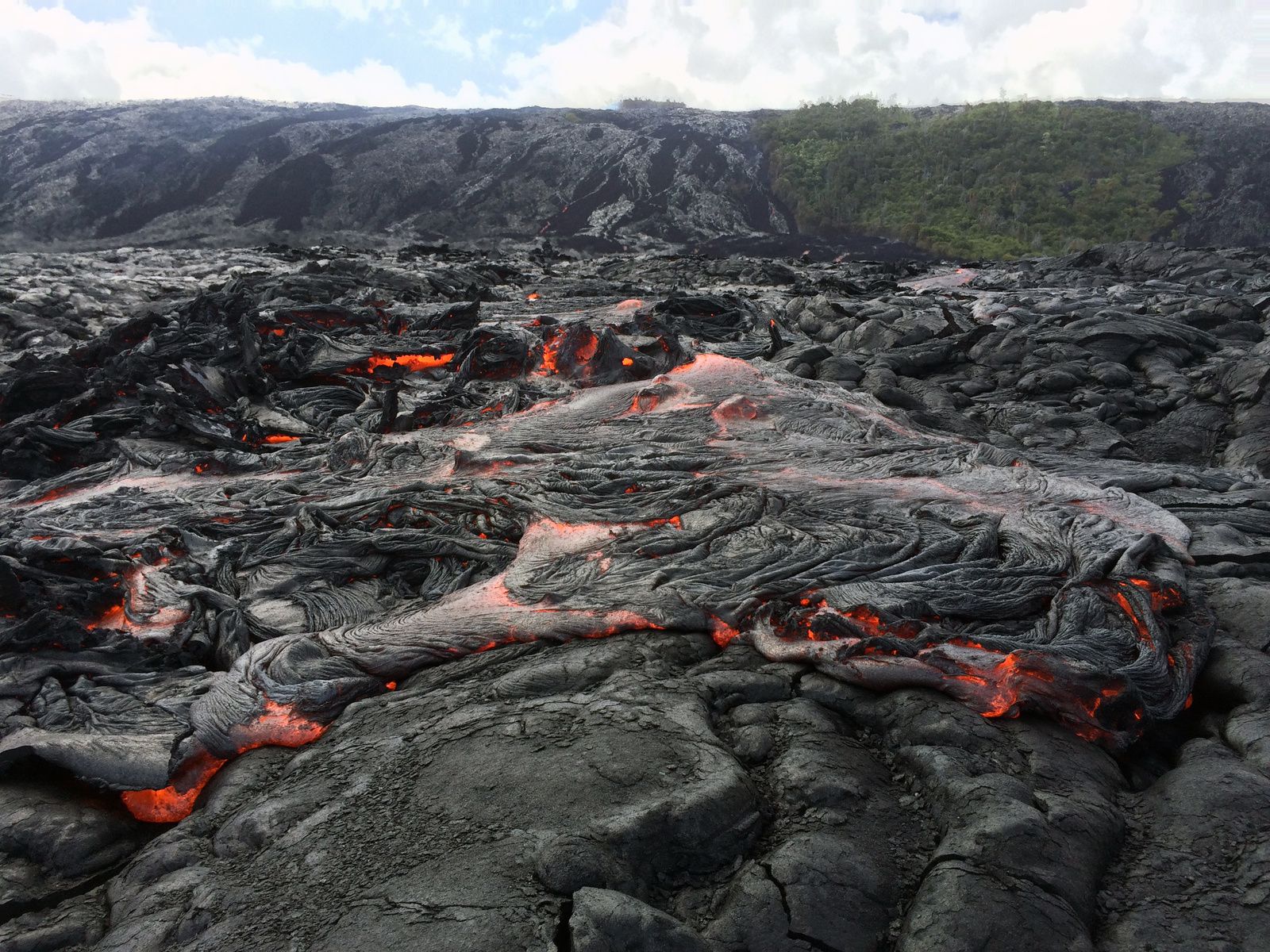 Hawaii - The flow front remains active and has begun crossing the coastal plain. This afternoon, the flow front was roughly 400 m (0.25 miles) out from the base of the pali, and was 2.9 km (1.8 miles) from the ocean. The front consisted of slabby pāhoehoe, though ʻaʻā was also active at the base of the pali. - photo HVo