Publié le par Bernard Duyck
In Hawaii, the 61G lava flow, southeast of Pu'u O'o, remains active, although the lava front advances only slightly ; it is located on 22 July in the morning, about 760 meters from the ocean.

Incandescent zones remain visible on the lava field, and at the skylights that punctuate the lava tubes.

An overview detailing the skykight near Royal Gardens, and the small lava flow at the bottom of an impressive tunnel shows the difference of feeding from the start of the eruption.
An output of lava, a breakout, 700 meters from the base of the Pali releases an 'a'ā channeled lava flow ... little fed at the time of rollover.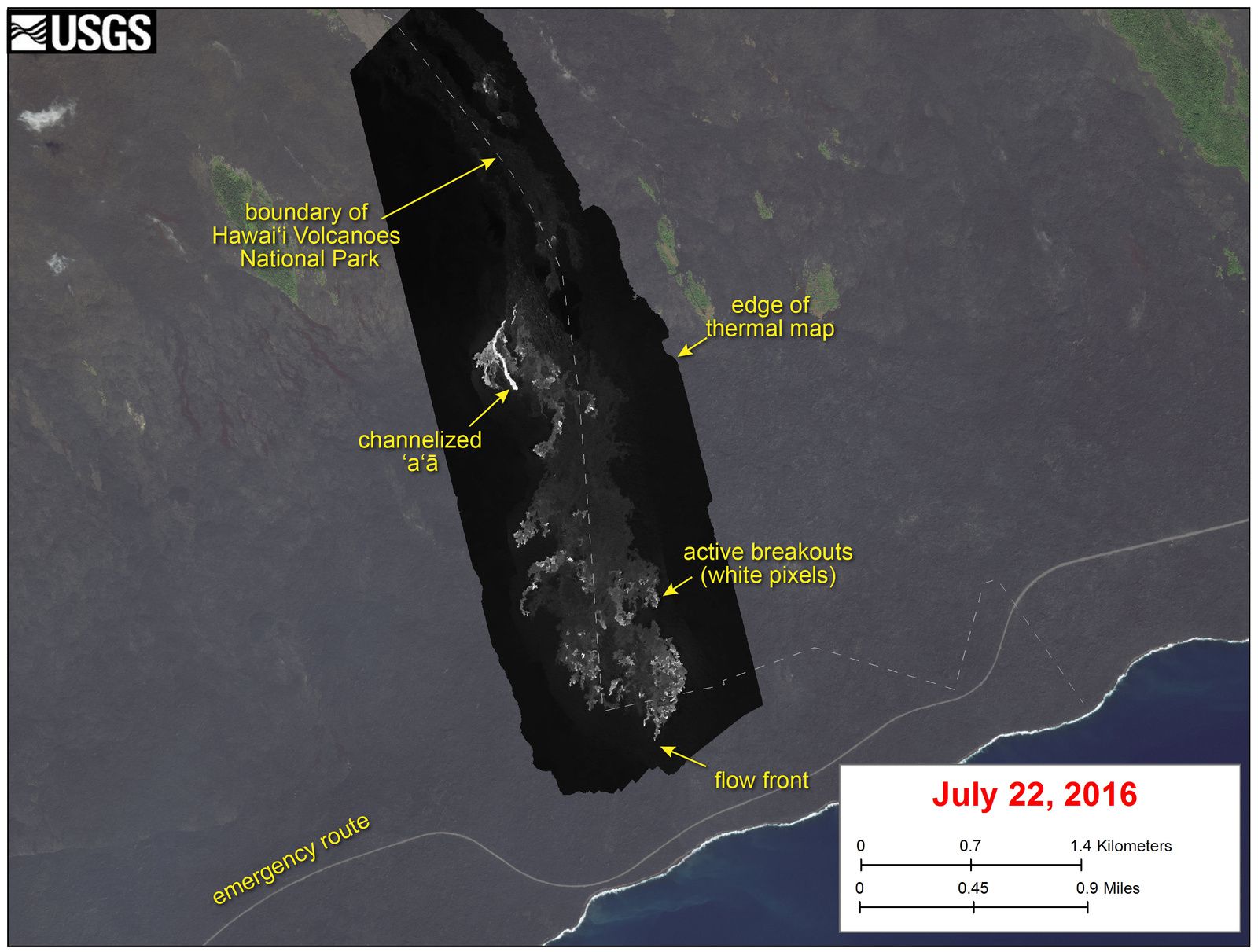 Hawaii 61G flow - map combining satellite and thermal images / HVO. Activity of the 'a'ā channeled lava flow to the base of Pali, and breakouts of pahoehoe lava in the frontal area. - Doc. HVO 07/22/2016
At Sinabung, the continuous lava intake swelled dramatically the summit dome, announcing further collapse.

Source: pictures of Lewa Endro
The level for Ambrym caldera / Vanuatu remains at 2 / unstable volcanic activity.

It is advisable to stay away from danger zones in the caldera, of 1 km radius around the crater of Benbow, and extending to 5.5 kilometers from the crater of Marum, to avoid projectiles, gas and ash.
Gas and ash affect villages expose to trade winds.

Sources: Volcano Vanuatu and Vanuatu geo hazards


Ambrym caldera - map risk areas - Doc. Vanuatu geo Hazards