Publié le par Bernard Duyck
The activity of Bagana, located on a remote part of the island Bougainville in Melanesia, increased slightly in past days (see thermal anomaly document by Mirova); It is unclear what form this activity: growing lava dome or lava effusion.
Small ash plumes are reported by VAAC Darwin, with aviation orange code.

Sources:
- VolcanoDiscovery news and VAAC Darwin
- Global Volcanism Program - Bagana - link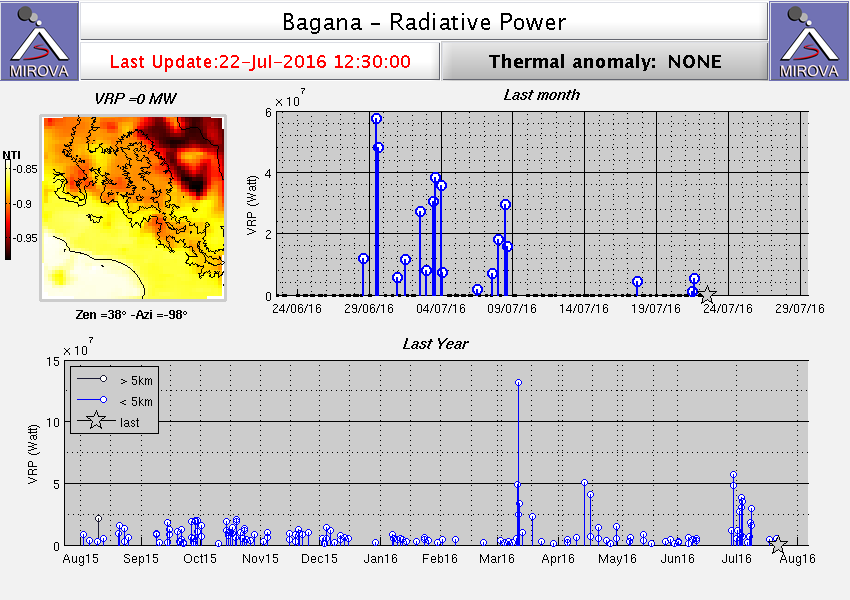 Bagana - thermal anomaly within 2-3 days preceding the issuance of the diagram - 07.22.2016 / 12:30 / Mirova Modis
In Kamchatka, the explosive - effusive eruption of Klyuchevskoy continues without many changes.

The KVERT reports explosions that propel bombs to 200-300 m above the crater and over 50 meters above the cinder cone in the Apakhonchich ravine.
Strong degassing of the two active centers is accompanied by variable emissions of ash and lava effusion in the Apakhonchich ravine on the southeast flank of the volcano.
Significant thermal anomaly is signaled and ash plumes drifting 267 km to the SW. and O. 18 and 19 July.

Source: report KVERT / VONA 07.22.2016 / 9:52 loc.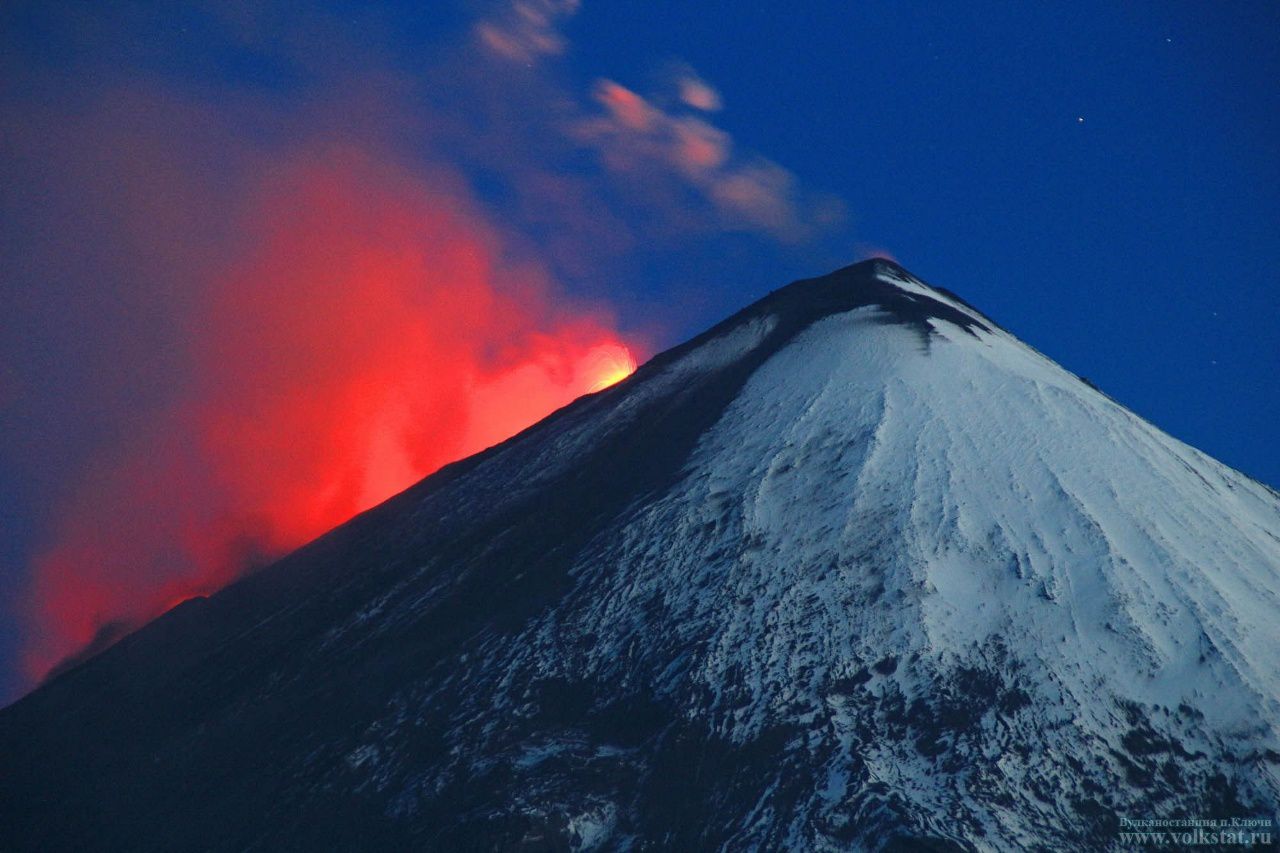 Klyuchevskoy - fumarole at the top and lava flow on the flank - photo Volkstat.ru of 05.07.2016 / 11:54 p.m.
The Pavlof, in yellow alert in the Alaskan peninsula, sees its seismic activity decline on July 21, 2016 (AVO report loc 8:16 p.m.).
On July 19 late in the day, the AVO reported a higher seismic activity above the basic level and tremor, accompanying by explosions and occasional small ash emissions identified by satellite.

Source: Alaska Volcano Observatory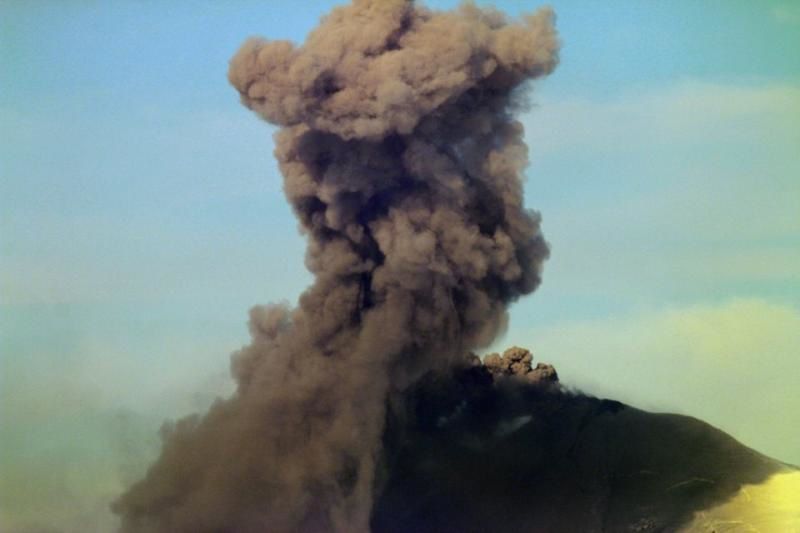 Pavlof, small ash emission from on May 14, 2016 / 7:50 p.m. seen from Cold Bay. - Photo courtesy of Royce Snapp / AVO.
In Chile, the SERNAGEOMIN does not report significant changes in parameters of Nevados de Chillan, over the past two weeks, with the exception of a slight increase in sulfur dioxide emission and the occurrence of LP earthquakes, relationship with internal fluid movements. The volcano is still unstable, but not visible for the moment on the webcam.
The Observatory reported 30 earthquakes / day on this 07.22.2016 and a little surface activity. (Twitter)

In Copahue, in Amarilla level, the observatory reported 8 daily earthquakes, night glow and a small column of ash within 100 meters of height, onJuly 21, 2016. (Twitter)

Also in Chile, the SERNAGEOMIN adapted the alert level of Planchon-Peteroa because of an increase in seismic activity in the previous month, in Amarillo since 1 July. Specifically, an increase of earthquake is reported immediately concentrated in an area below the main crater ; it involves an activation process of the fracture system, which can facilitate subsequent magma ascent and lead to an eruption in terms of weeks / months.