Publié le par Bernard Duyck
New powerful explosion at Calientedome of Santiaguito on 10 July: it was accompanied by an ash plume rising to 5,500 meters a.s.l., then moving over 40 km further west.
Pyroclastic flows went down the southern slopes over 2 km.

A danger zone of 5 km. around the cone is to respect because of the danger of falling and fragments expelled during the explosions.

Source: Conred
The lava flow 61 g southeast of Pu'u O'o continues its advance on the coastal plain, although it slowed his progress for two days. The lava front is located about 1,000 meters from the ocean.

Source: HVO

There is one year, the Colima produced the most violent eruption since 1982.
I reproduced the article published on this eruption on July 12, 2015.

" An intensification of the activity of Colima, Mexico, Friday in early evening, caused the evacuation of more than 80 people in the Becerrera region. Yerbabuena village at the foot of the volcano was covered by more than 5 cm. ash.
On Saturday 11 July, an overview of the volcano by Proteccion Civil Jalisco showed a significant degassing, moderately loaded into ashes. The fallout plume of ash and collapses are mostly on a west-southwesterly and are reported on Zapotitlan de Vadillo and Carrizalillos.
During the day of Saturday, the pyroclastic flows have continued, and SEGOB advised to avoid staying in the ravines surrounding the Colima, because of the risk of possible lahars in case of rain.

Update:
The access prohibited area has been increased to 12 km (Note: photos of SergioTapiro - below - are taken at 7.5 km from Colima).
The airport of Cuauhtemoc, 26 km from the volcano has been closed.
Preventive evacuations concern Juan Barragan, Los Machos, Caucentla, Cofradía and El Agostadero.

Source: Luis Felipe Puente, Coordinador Nacional de Protección Civil de la Secretaría de Gobernación / Proteccion Civil Jalisco / Twitter "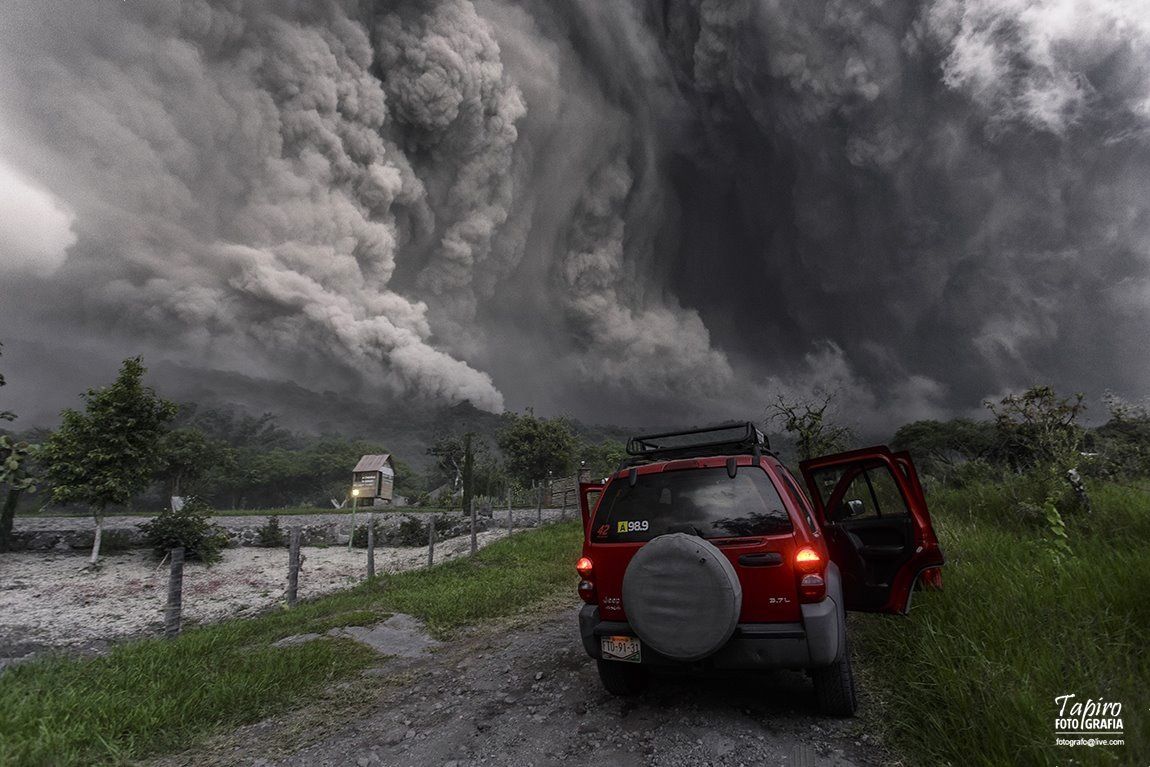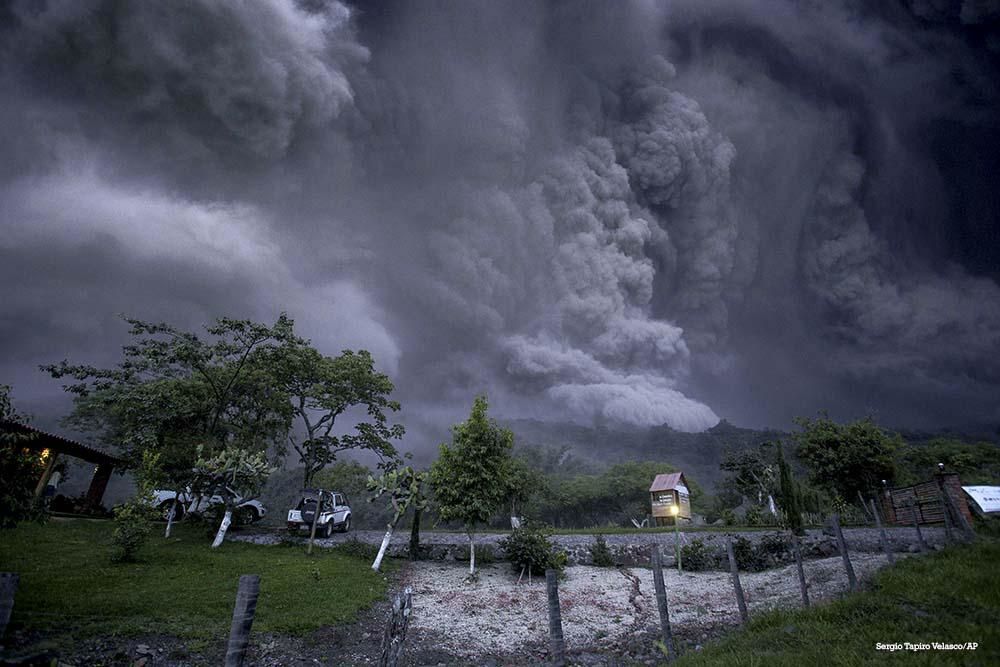 Colima - pictures ash and pyroclastic cloud of July 10, taken by Sergio Tapiro (the photo below appeared on the Sunday Times / via AP)