Publié le par Bernard Duyck
The eruption of Turrialba, which began on July 7 at 6:58, experienced a drastic decline between 8:30 and 12:30 on July 8 July 9;

A further increase in the amplitude of the recorded tremor has continued since, with emission of ashes not exceeding 300-500 m above the crater. The ashes are pushed to south-west, and the Central Valley, where they are reported on Ipís de Guadalupe and San Rafael de Heredia. A sulfur smell is noticeable in San Pedro de Montes de Oca.

Sources: Ovsicori & Conred

The activity of Sinabung continues, with this Saturday, a measurement by sensor of the volume of the summital dome, approximately 1.8 million m³.
Some beautiful plumes punctuated the day.
Also in Indonesia, Bromo continues to emit ash so sluggish, but almost continuously. The gray plumes do not rise above 500-600 meters before being dispersed quickly
The alert level remains the same, together with a closed area of ​​1 km around the crater ... not effectively respected.

In Pu'u O'o, the lava effusion, which began in late May, is continuing. After the passage of Pali, the 61g lava flow continue on the coastal plain towards the ocean.
His progress has decreased significantly between Tuesday and Friday, where she advanced from 90 meters. The lava front was on July 8 at about 1.1 km from the edge of the island, and the evacuation route, and on July 9, at noon, at about 1 km from the ocean. The night glow is visible on the active lava field, and the skylights above the Pali.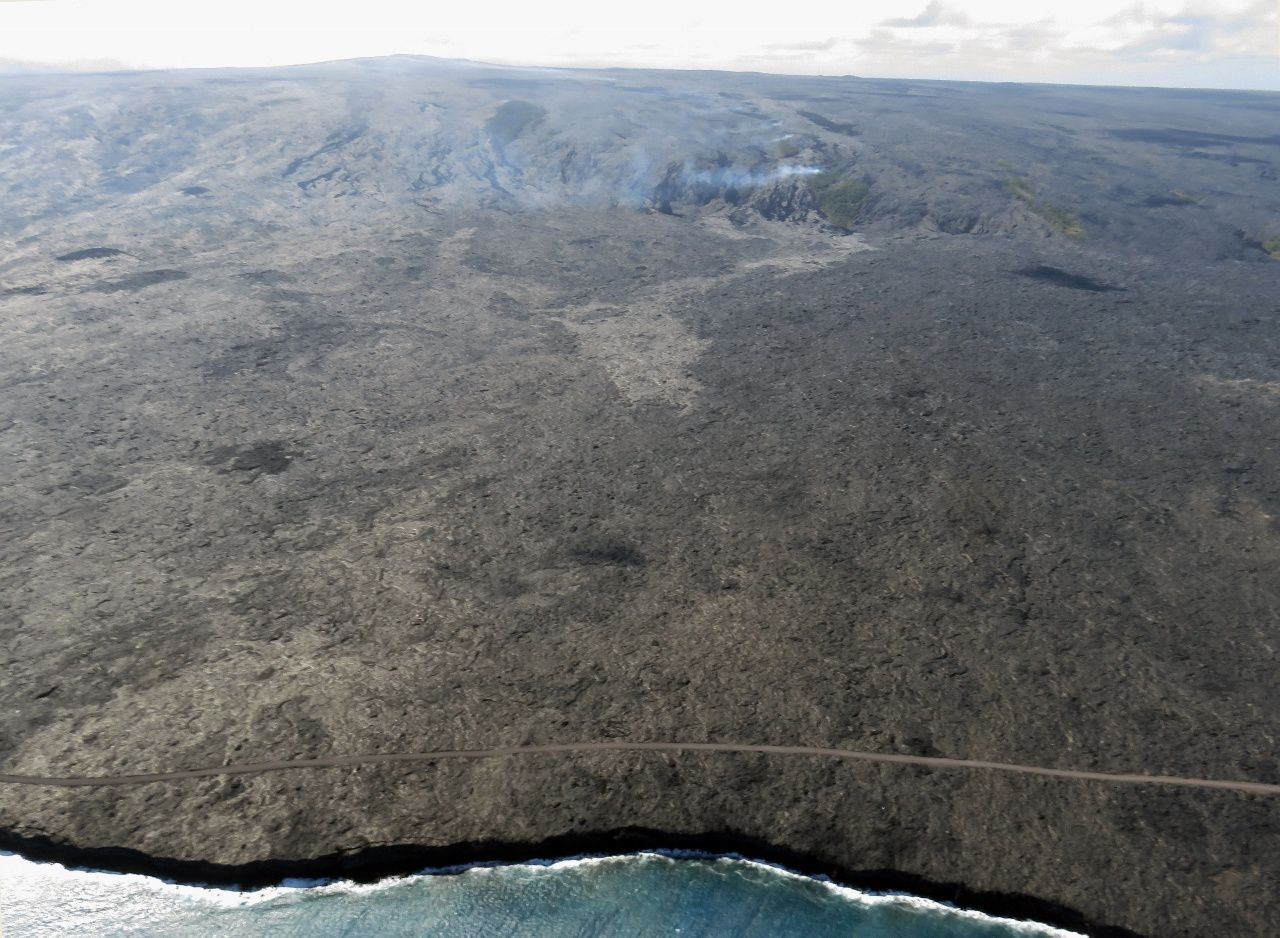 Pu'u O'o - Advanced of the 61g lava flox in direction of the ocean and the costal evacuation road, and fumaroles on the Pali - photo HVO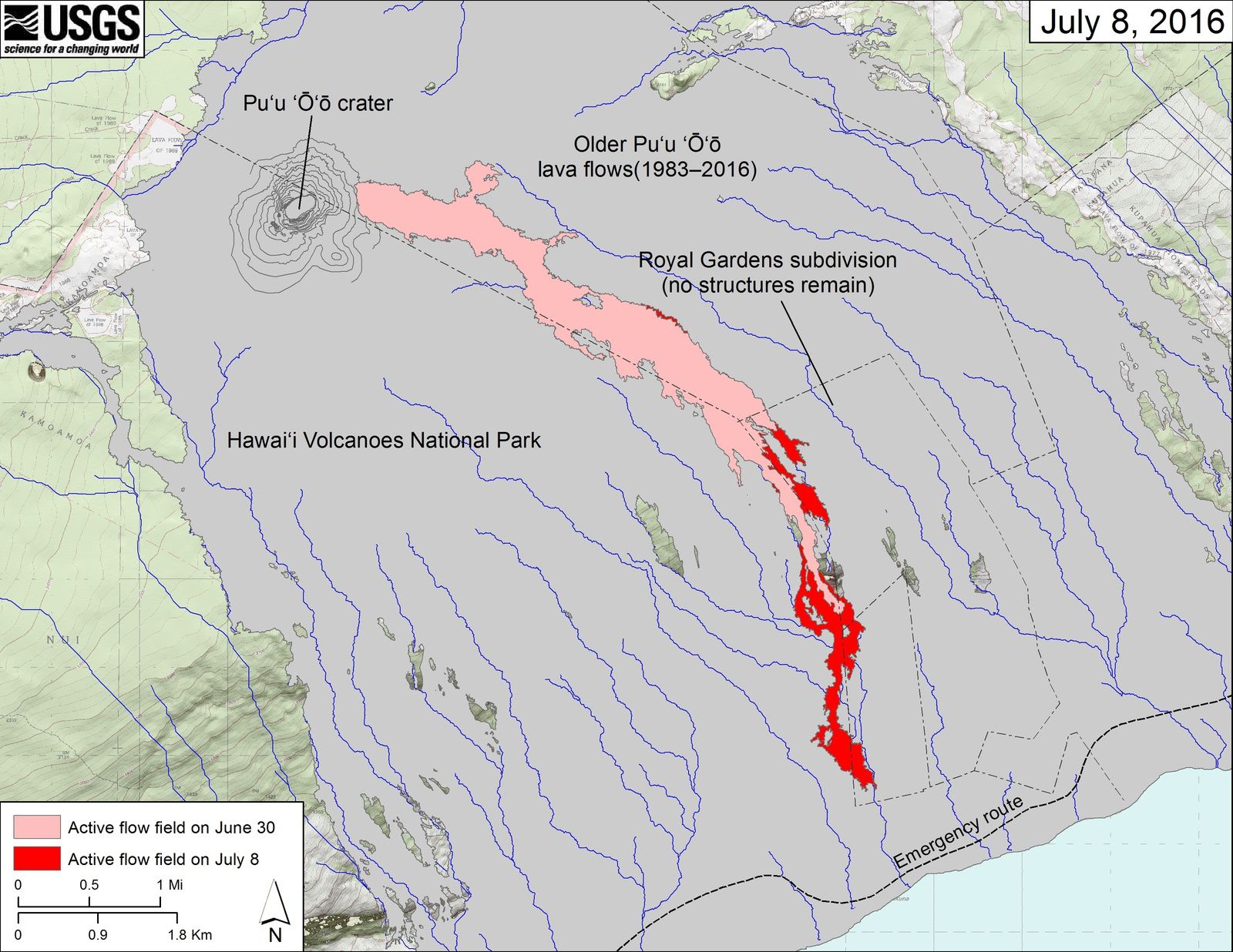 This map shows recent changes to Kīlauea's East Rift Zone lava flow field. The area of the active flow field as of June 30 is shown in pink, while widening and advancement of the active flow as mapped on July 8 is shown in red. Older Puʻu ʻŌʻō lava flows (1983–2016) are shown in gray. - doc. HVO
Compared with the lava flow known as June 27 flow that threatened the Pahoa area, the 61g flow poses no problems for residential areas.

The weakened risk to properties did not diminish this regarding observers: besides the danger of burns and exposure to gas, those of falls on uneven terrain and dehydration due to both the sun and heat warm soils should not be taken lightly, and require appropriate equipment (hiking boots, long pants, gloves, protective glasses, mask, and lots and lots of water)

Source: HVO