Publié le par Bernard Duyck
At Hawaii / Kilauea, the lava flow 61G has reached the emergency access coastal road on July 25 at 3:20 p.m. local, and crossed in 30 minutes. To 4:00 p.m., the lava front was about 110 meters from the ocean. The 61G lava flow has officially reached the ocean on July 26 to 1:15.

Source: HVO
Editor's note: with no mention of the speed of shooting, we can only admire how a lava pahoehoe is moving
Sakurajima experienced in the early hours of July 26 a major explosive eruption; this explosion is the 47 ° of the year, but this is the first time in three years that the ash and gas plume reached the height of 5,000 meters above the crater.

JMA maintains the level of alert to 3 on a scale of 5.

Source: JMA & Japanese media.

https://youtu.be/PpZgs9e-2mE
Ash were emitted at 7:31 on July 26 by the Nevado del Ruiz in Colombia. The plume rose to about 600 meters above the Arenas crater. Ash falls are possible on a northwest sector.

Source: SGC Manizales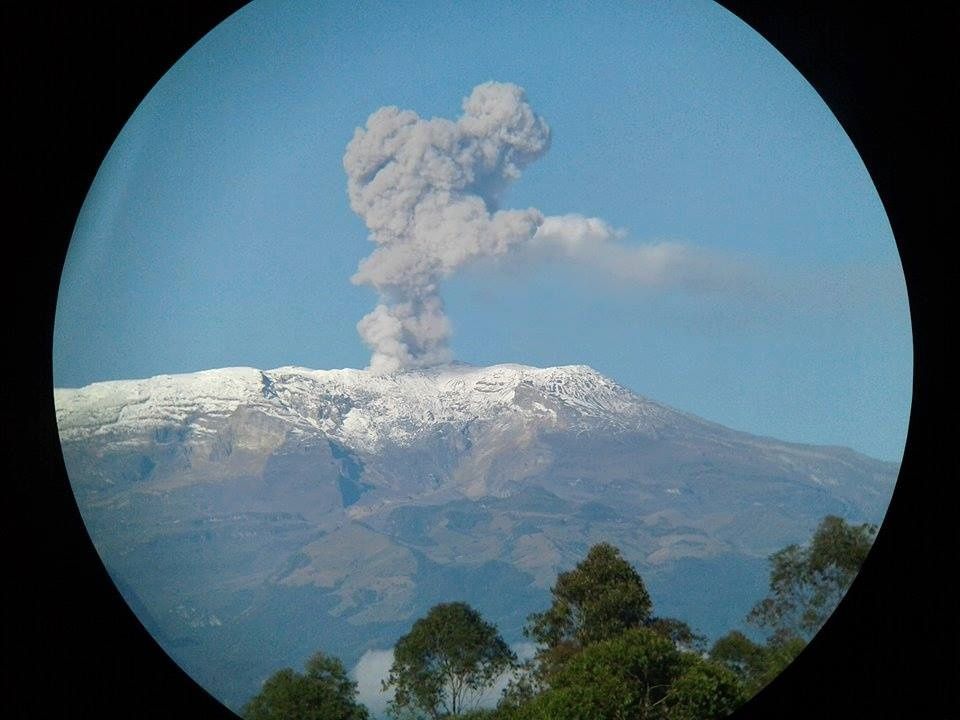 Nevado del Ruiz - 07/26/2016 - Imágenes cortesía Andrés Mauricio López, Tomadas desde el municipio of Fresno (Tolima) / Via SGC Manizales
In Iceland, seismic activity has increased at Katla, located under the glacier cap of Myrdalsjökull , with two earthquakes of magnitude 3.2 shortly before 4:00 this July 26, followed by a dozen others according to the Met Office.There would for the time no indication of an eruption coming.

On July 25, the level of the glacial river Múlakvísl rose in relation to the increase in seismic activity; Geophysicist Páll Einarsson think that it's probable that the meltwater from the Katla caldrons pours into the river Múlakvísl. His theory is based on an increase in the conductivity of the river. The debacle remains insignificant compared to the massive flooding that marked the river in 2011 and destroyed a bridge over the ring road.

Sources: Icelandic Met Office & Iceland Review.