Publié le par Bernard Duyck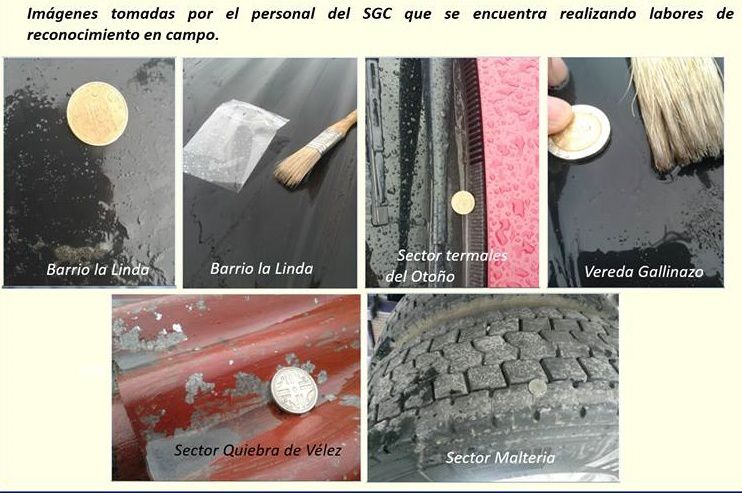 Nevado del Ruiz - harvesting of ash in various sectors of Manizales, the 07/16/2016 - Doc. SGC Manizales
At Nevado del Ruiz, an emission of ash and associated tremor was recorded on July 26 at 12:50 pm local, starting from the Arenas crater.

The alert level remains Amarillo, indicating an instability characterized by changes in seismicity, and gas / ash emissions.

On July 16 late in the day, the Colombian Geological Service technicians have collected the ashes from the Nevado del Ruiz, and scattered northwest of the volcano, ample on the city of Manizales.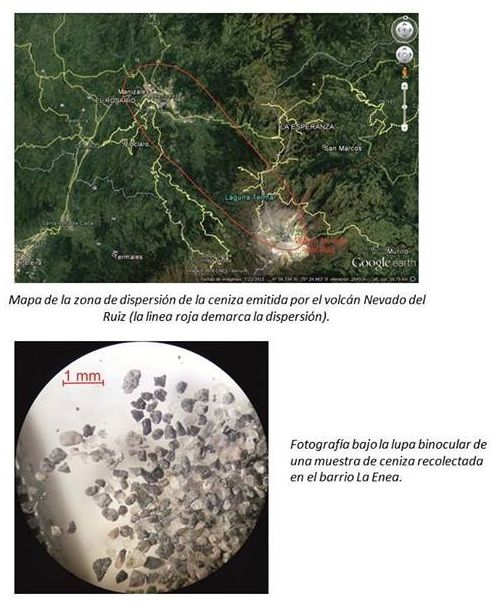 Nevado del Ruiz - dispersion zone of the ashes from volcano and view of these with a binocular - Doc. SGC Manizales
Analyses of ashes were carried out by the Observatory of Manizales: In binocular, ash has a fine to medium grain size; on the mineralogical level, it is characterized by fresh lithic fragments, pyroxene and plagioclase crystals, and a small amount of volcanic glass.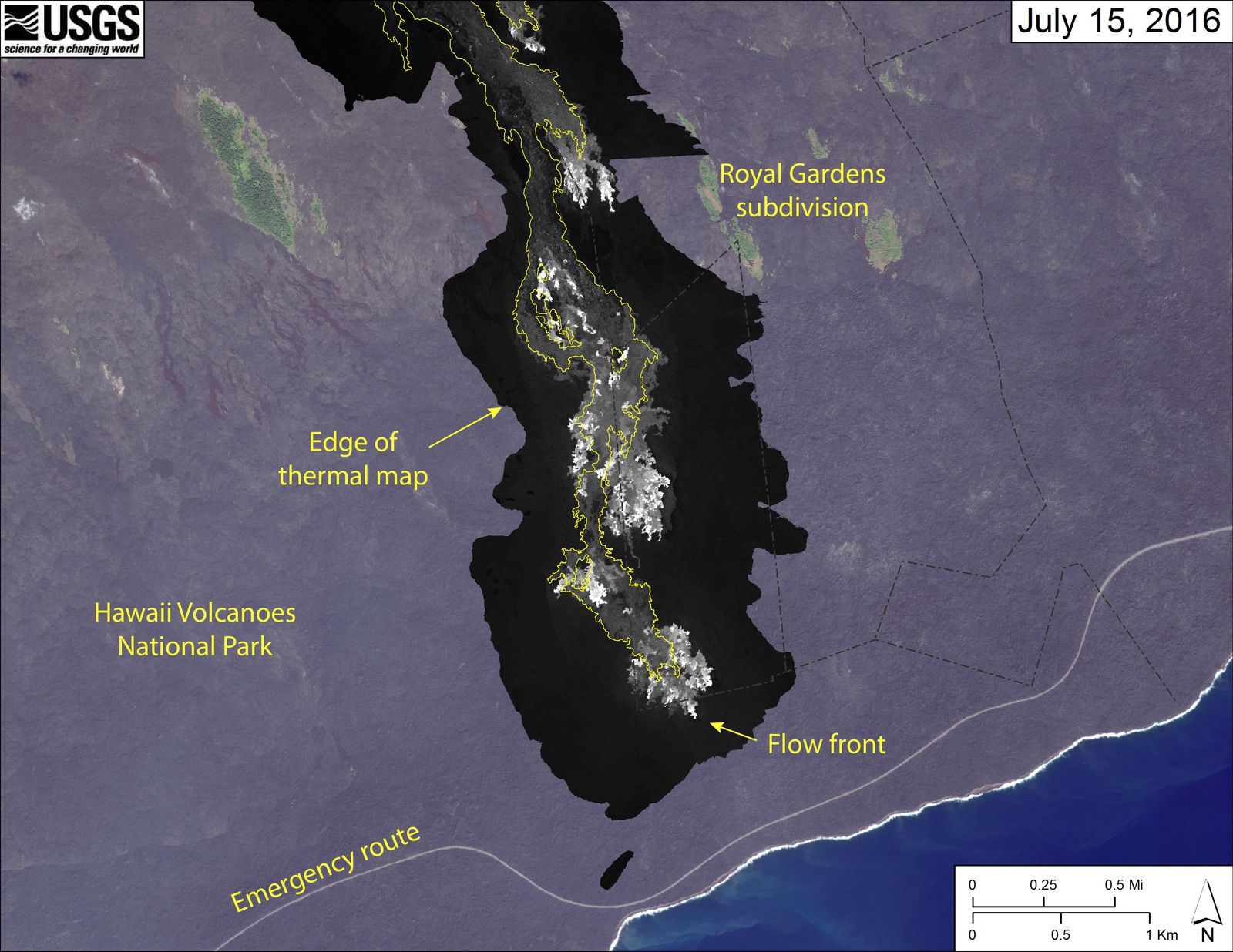 Kilauea - Composite Thermal image of the 61 g lava flow, and the active breakouts on Pulama Pali and the coastal plain - Doc. HVO / helicopter overflight of 07.15.2016
At Kilauea's, the lava flow 61G remains active southeast of Pu'u O'o on the coastal plain .
Friday noon, the flow was at 730 meters from the costal road Relief and 870 meters from the ocean, with a progression of just 60 meters from the 12 juillet. The most intense activity area is located near the base of the Pali and extends over 1.3 kilometers from it.

Source: HVO and Bruce Omori / Paradise Helicopters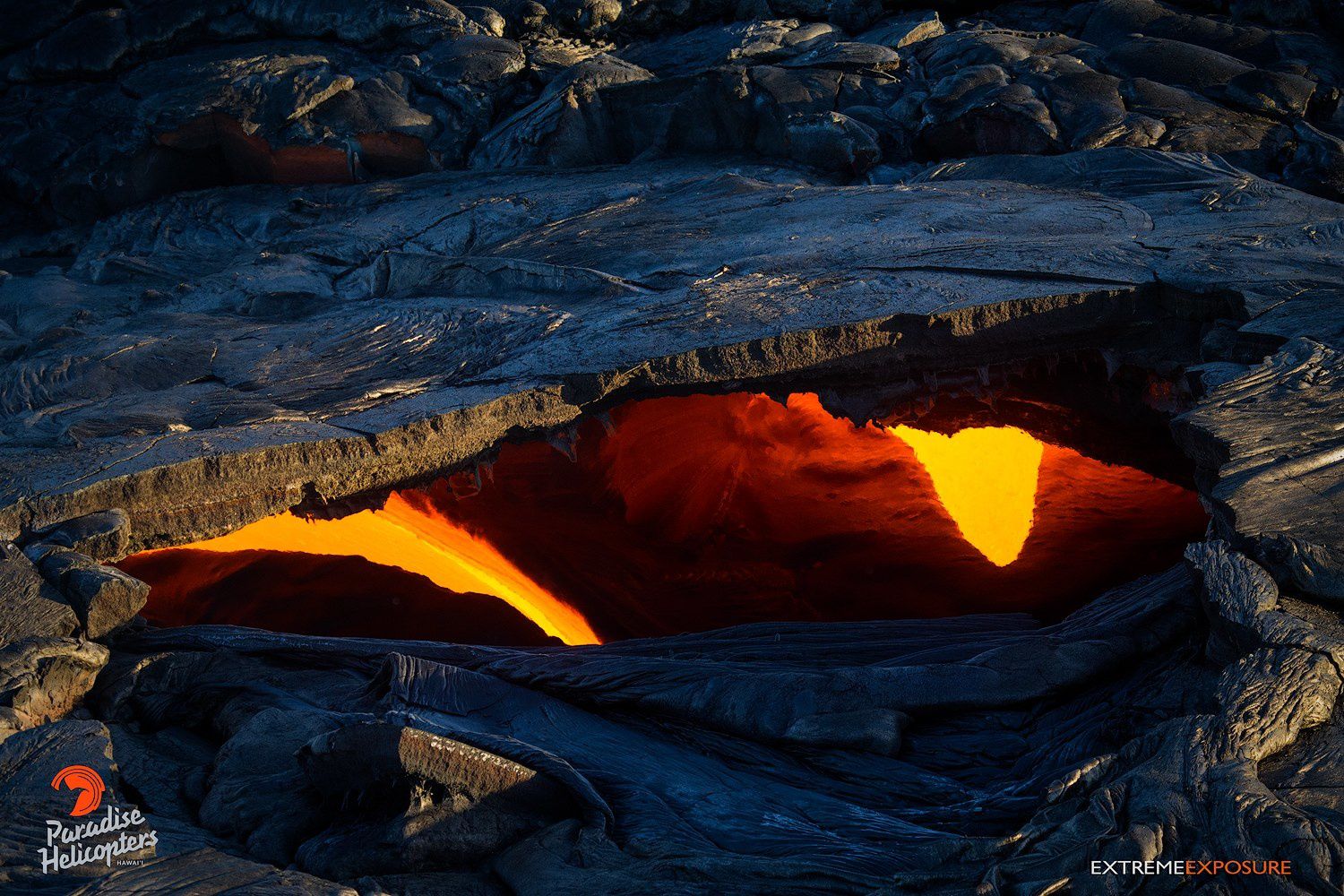 Kilauea - 61g lava flow on 07/16/2016 - large skylight on Pulama Pali shows a lava flow dividing, encountering an obstacle in the lava tube - photo Bruce Omori / Paradise Helicopters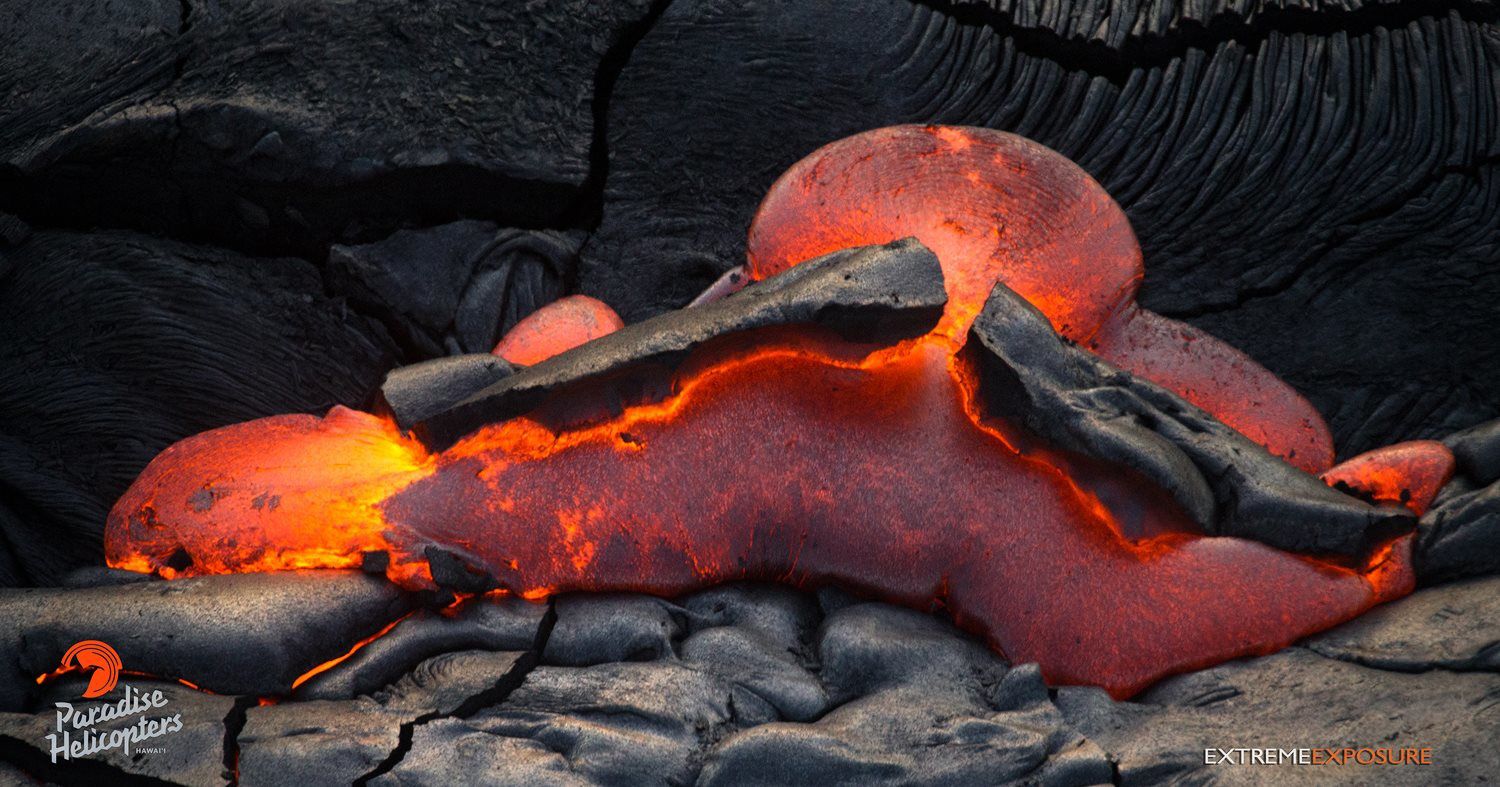 Kilauea - 61g lava flow on 16/07/2016 - side breakout on the east side of the flow - photo Bruce Omori / Paradise Helicopters
Sinabung activity in images, as always