Publié le par Bernard Duyck
Volcanologists of RSN reported a new eruption of Turrialba this July 7 at 6:57 local, accompanied by a passive emission of ash and steam rising to over 1,000 meters above the crater ; it lasted 10 minutes.

At 11:30, at the time of publication, RSN reports that the tremor and emission of ash continues. Prevailing winds pushed the ash to the Valle Central over 50 km; they affected the communities of San José and around.

Sources: RSN & Ovsicori.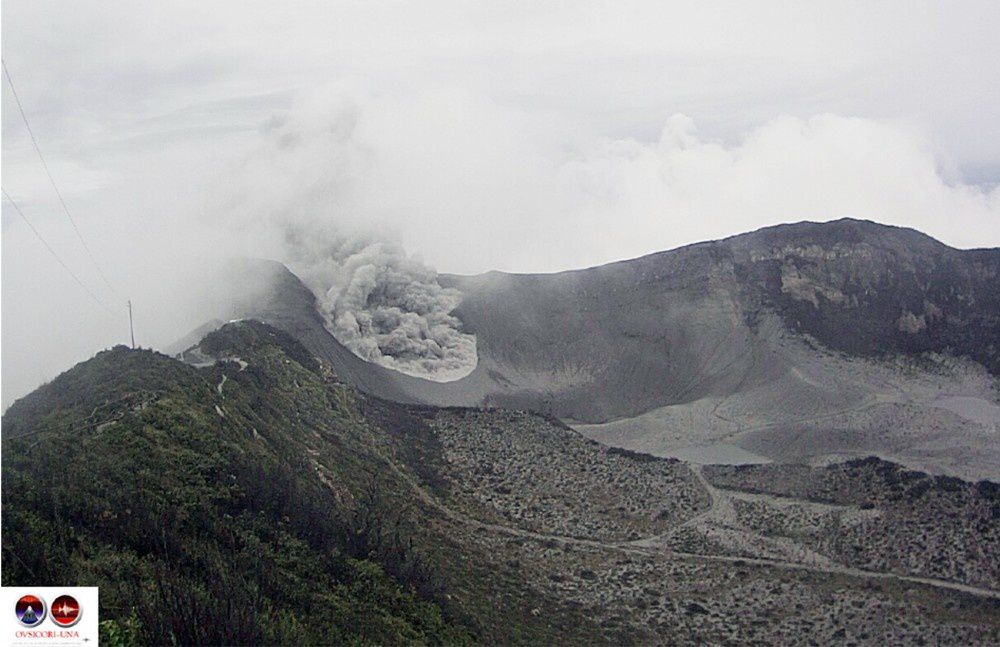 The crater of the Turrialba : passive ash emissions continue in the morning of 07.07.2016 - Photo Ovsicori
The explosive-effusive eruption continues at Klyuchevskoy this July 7 (local time).
Two centers of activity are visible, with on one hand, on top explosions with projections at 200-300 meters above the summit crater, and secondly, at the cinder cone in Apakhonchich chute, with Strombolian emissions 50 meters high and lava effusion on the southeast side of the volcano.

According to satellite data, a strong thermic anomaly is observed throughout the week, with ash clouds drifting 350 km to the southwest, south and southeast.
At Sinabung, explosions follow one another as the days go by. Some examples of photos 7 and 8 July.

Photographic Sources: Endro Lewa and Beidar Sinabung
The summit craters of Etna are continually evolving.
The current outstanding phenomenon characterizes the Bocca Nuova: the crater was filled with products of the paroxysm of May 2016 ... the lava cools and contracts for inducing a subsidence. Fumaroles adorn the edges of the crater and beautiful sulfur concretions are adding their golden touch.

Source: EtNative / Facebook