Publié le par Bernard Duyck
In Costa Rica, Turrialba present since 14 am yesterday (15/07/2016) an increase of the scale of the tremor. Passive ash emissions are observed since 2 am, interspersed with some pause intervals.
They intensified around 11:30, and persist at 12:55 local , time of the report by the RSN. The ash column does not rise more than 300 meters of the crater and is quickly spreading to the southwest.

Source: RSN
Santiaguito / Guatemala, in addition to fumaroles without explosion (reported by the Conred), had on 15 July at 1:30 p.m. local time a new explosion at the Caliente dome, accompanied by an ash plume that rose to 4,900 meters asl., then moved to the NE. (INSIVUMEH)

Source: INSIVUMEH & Conred


Earthquakes associated with fluid movements (LP) increased in the first half of July to Ticsani volcano, located in the department of Moquegua in Peru, of number of 33. An increase in the tremor, for more than six hours is reported the 13 July.

During the same period, the IGP has recorded 354 earthquakes related to rockls fracturing, located in three groups, the first near the Ticsani, the second located at 7 km east of the massif and a third at 13 km to the South-East. The sulfur dioxide values ​​remain low and no thermal anomaly was detected.

Source: IGP / OVS - Observatorio vulcanologico del sur.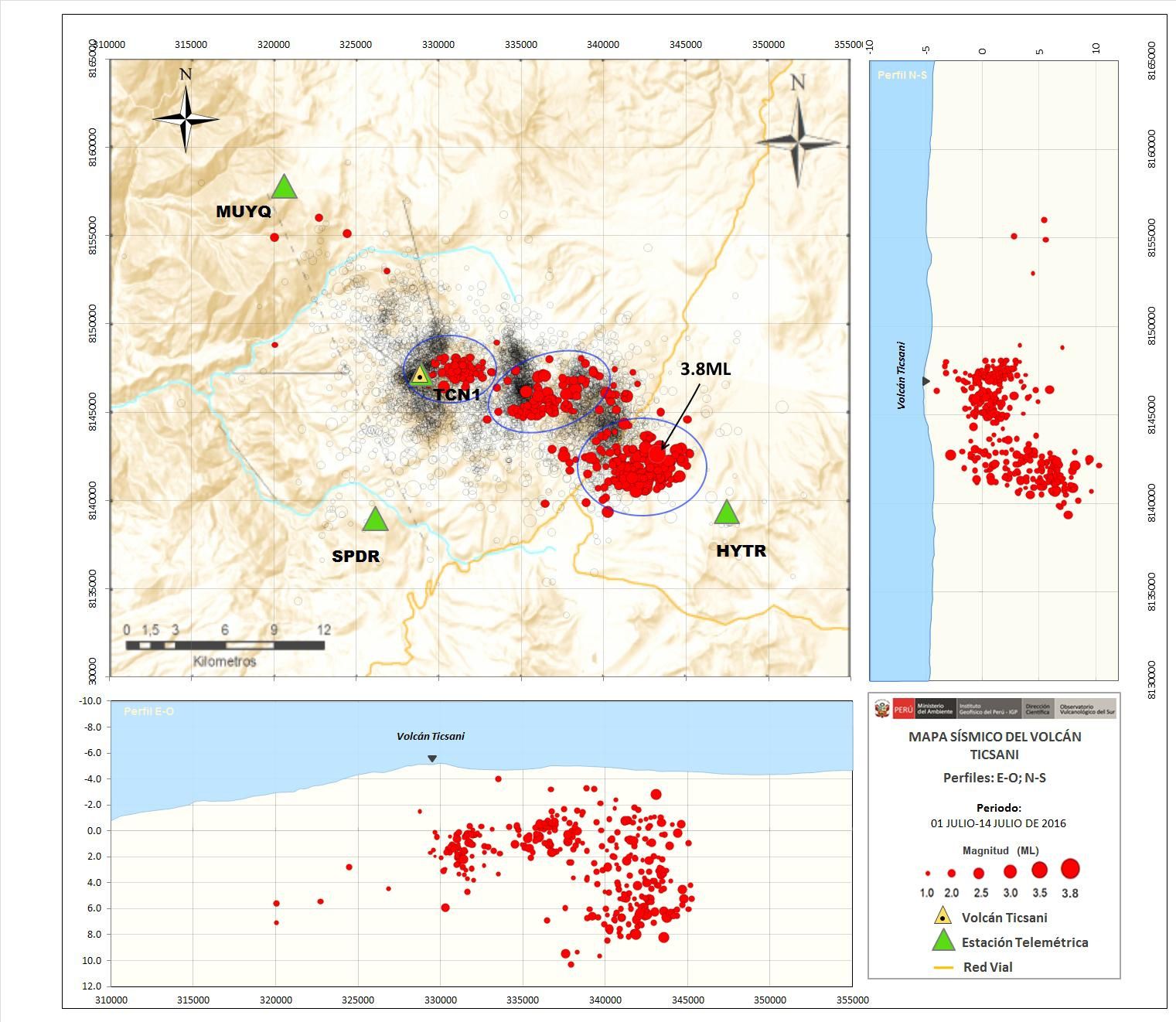 Map of the seismicity VT type of Ticsani - the red dots mark the location of earthquakes July 2016 - doc. IGP.
At Piton de la Fournaise, the OVPF signals a rise in inflation since July 13.
The report of 14 July described 26 superficial VT earthquakes in the summit craters, mostly between 8 and 14.07.2016, and some 111 collapses located in the Dolomieu crater, at the Enclos Fouque and on the flows from August to October 2015. SO2 emissions at the summit remain under the detection threshold.
To be continued!

Source: OVPF

In Indonesia, the activity continues at Sinabung and Bromo, where the Kasada celebrations approach will increase the danger to people who traditionally make it on 20 and 21 July.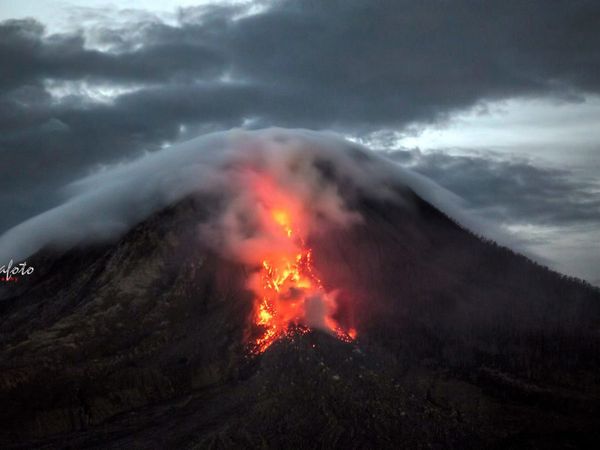 Sinabung - partial collapse and fall of incandescent blocks on 15/07/2016 at 01:53, 02:04 and 02:26 loc respectively. - Photos endrolewa
In the South Sandwich Islands, a thermal anomaly, described as very high, is still posted on the Mirova's site for Bristol island, signing an ongoing eruptive activity.