Publié le par Bernard Duyck
The use of obsidian tools from prehistoric times is confirmed by archaeologists trying to learn more about tattoo methods in the Pacific Islands, in relation to regional social exchanges.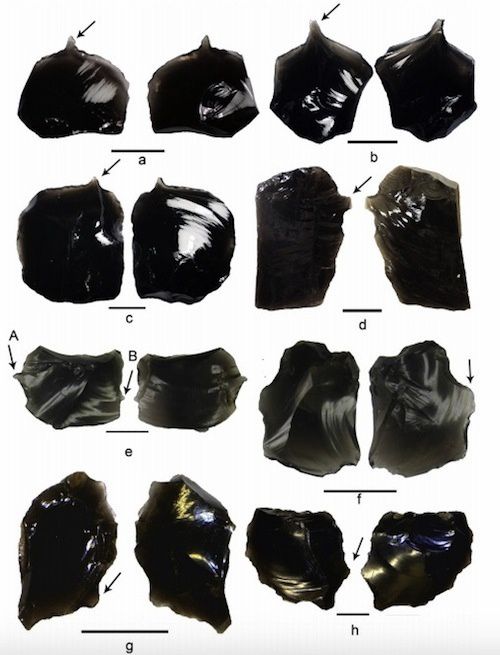 Obsidian artifacts found at the site of Nanggu / Solomon Islands - Doc. in Kononenko et al - Journal of Archeological Science
As one of the archaeologists from the Australian Museum in Sydney said, "the tattoo is an important cultural practice in the Pacific, even today ... in fact the English word tattoo comes from the Polynesian Tatau".

One of the methods of investigation concerning the prehistoric tattoo is to identify the tools used to achieve them. So far, only few old tools were found, probably because of the perishable side of the materials.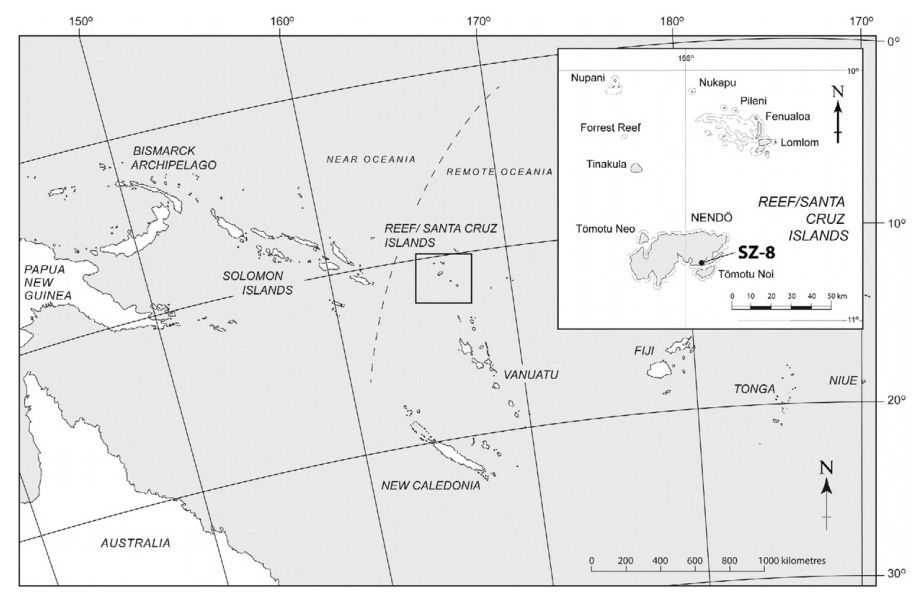 Nanggu site Location on Nendo Islands / Santa Cruz / Solomon islands - doc. in Kononenko et al - Journal of Archeological Science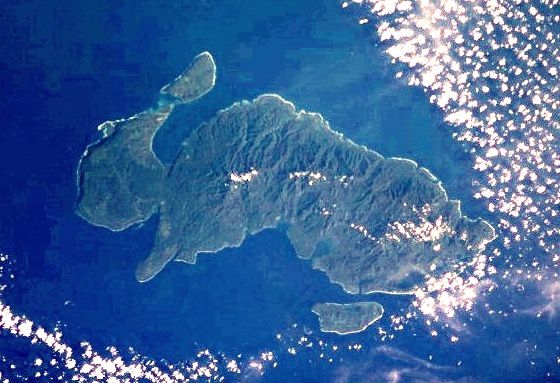 Nendo, the largest island of the archipelago Santa Cruz / Solomon islands - phot NASA / ISS006-E-40027
Retouched flakes of obsidian, and holders of various pigments, have been found at the site of Nanggu (SE-SZ-8) in the Santa Cruz Islands, belonging to the Temotu province of the Solomon Islands. They are old at least 3,000 years.

The analysis results indicate that they were used to pierce the skin, possibly in the case of tattoo involved in social life, rituals and / or as part of medical practice.

By comparison Nanggu artifacts with other employees during various experiments, archaeologists have found similar signs on two groups: signs of wear, such as a microscopic scaling, rounding and blunting the edges, and fine scratches.


This information supplements the articles on "Routes of obsidian, the Mediterranean region, North America and Mesoamerica" ​​published on this blog.
Sources :
- Science Direct - Detecting early tattooing in the Pacific region through experimental usewear and residue analyses of obsidian tools – by N.Kononenko, R.Torrence, P.Sheppard - link
- University of London - The Obsidian Evidence for the Scale of Social Life during the Palaeolithic - by Theodora Moutsiou