Publié le par Bernard Duyck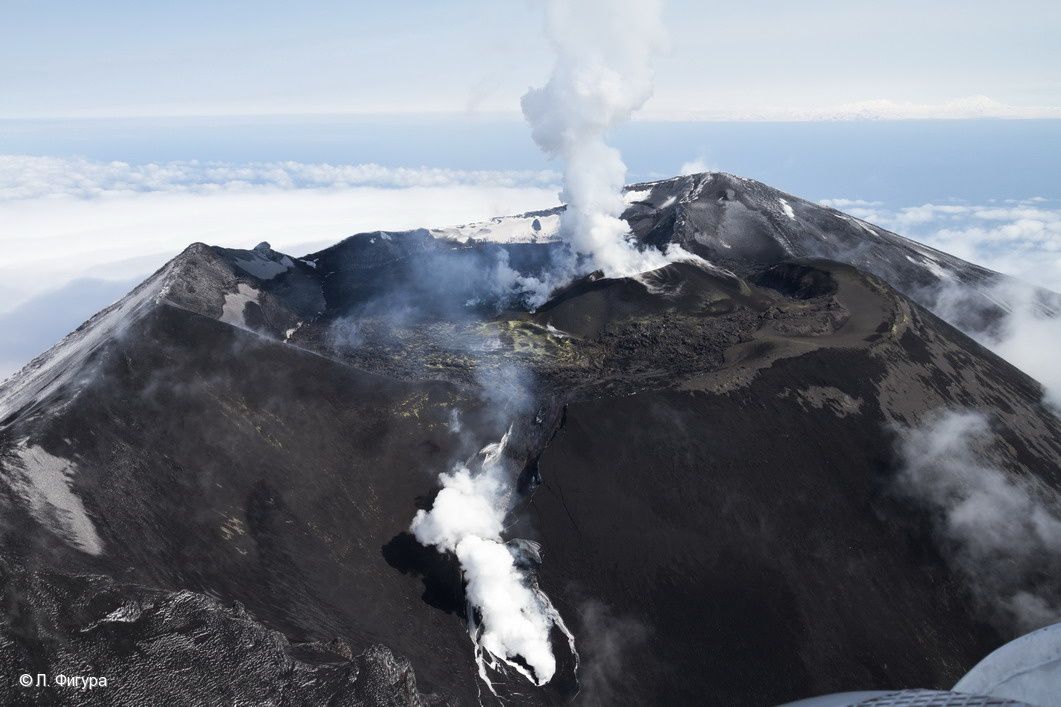 The MIROVA's website tells us on thermal anomalies of volcanoes located on the antipodes: the Alaid, Mt. Curry and Mt. Sourabaya.

An explosive-effusive activity, described as moderate by the KVERT, and that began on July 4, 2016, continues to Alaid volcano in northern Kuril archipelago.
A steam and gas plume extends for 45 km to the southeast of the volcano.
A photo of the end of April shows the crater of this stratovolcano filled with fresh lava, a cinder cone smoking in its southern part and a lava flow escaping from the lowest point of the crater and generating steam, probably in contact of lava and snow or ice, covered with ashes.
The level of aviation alert is orange.
Sources :
- Global Volcanism Program – Alaid – link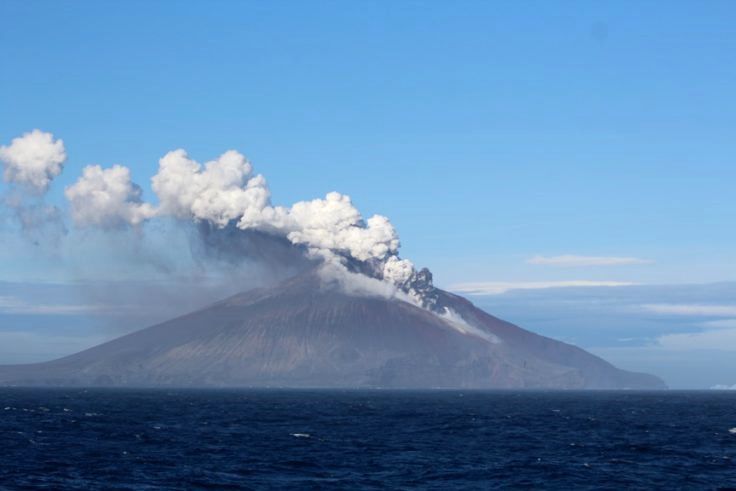 Mt. Curry in eruption - the main volcanic vent is on the western side of the island, but the prevailing wind is blowing the smoke and ash to the east - photo David Virgo / British Antarctic Survey/ june 2016
On the other side of the planet in Antarctic, the Sandwich archipelago has two volcanoes in eruption, one north, one south of the islands: Mt Curry on Zavodovski island, and Mt. Sourabaya, one of the volcanoes of Bristol island.
To the left, Chinstrap / photo BAS - to the right, Macaroni Penguin / Jerzy Strzelecki picture - a click to enlarge.
Satellite images of Mt. Curry show that the eruption covered with ashes from one third to one half of the Zavodovski island.
The ash threaten huge colonies of penguins moulting and unable to leave: about 1.2 million Chinstrap Penguins (Pygoscelis antarcticus) and 180,000 macaroni penguins (Eudyptes Chrysolophus) could be impacted.
In the south of the archipelago, the eruptive plume of Sourabaya was reported by Landsat 8 on 24 April and 1 May 2016.
Mirova indicates an high thermal anomaly (1544 MV) on July 6; according to MODIS data, the thermal anomaly is recurrent since mid-May.