Publié le par Bernard Duyck
The Mirova website reports a large thermal anomaly on Klyuchevskoy that August 30, proof that the explosive-effusive activity continues. Three lava flows were active: two parallel down the ESE flank and another is present on the upper portion of the SW flank for one week.

The KVERT indicates a high plume of 4.500- 5.000 meters asl. then extending over 230 km. to SEE.

Sources: KVERT, Mirova and news VolcanoDiscovery.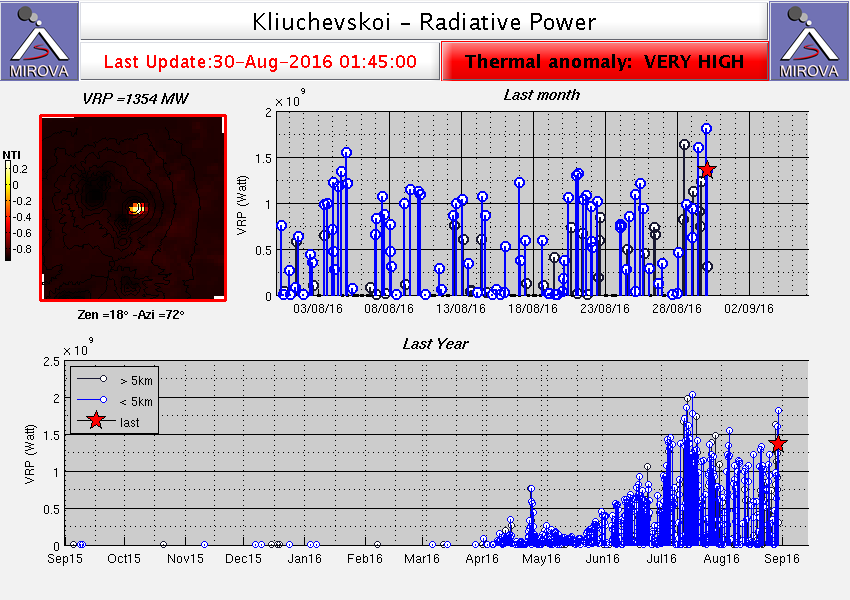 The Colima presented a beautiful explosion on 29.08.2016 around 10:10.

Source: WebcamsdeMexico

The seismic crisis that marks the Katla culminated on August 29 with two earthquakes of magnitude 4.5; the first at a depth of 3.8 km followed 20 seconds after by another to a depth of 0.1 km away.The other earthquakes have a magnitude around 3.

This kind of summer increasing seismicity is common for Katla, and activity within the caldera is similar to the instability noted in 2012 and 2014; it is often associated with a drainage of meltwater due to hydrothermal activity.

The IMO also reports that glacial waters flow into the river Múlakvísl south of Mýrdalsjökull. An increase in conductivity was measured as well as large concentrations of H2S and SO2, with recommendation not to travel close to the river. Bláfjallakvísl river, from the north side of Mýrdalsjökull, shows an unusually high ... and we must take precautions to pass through.

Sources: IMO & Vedur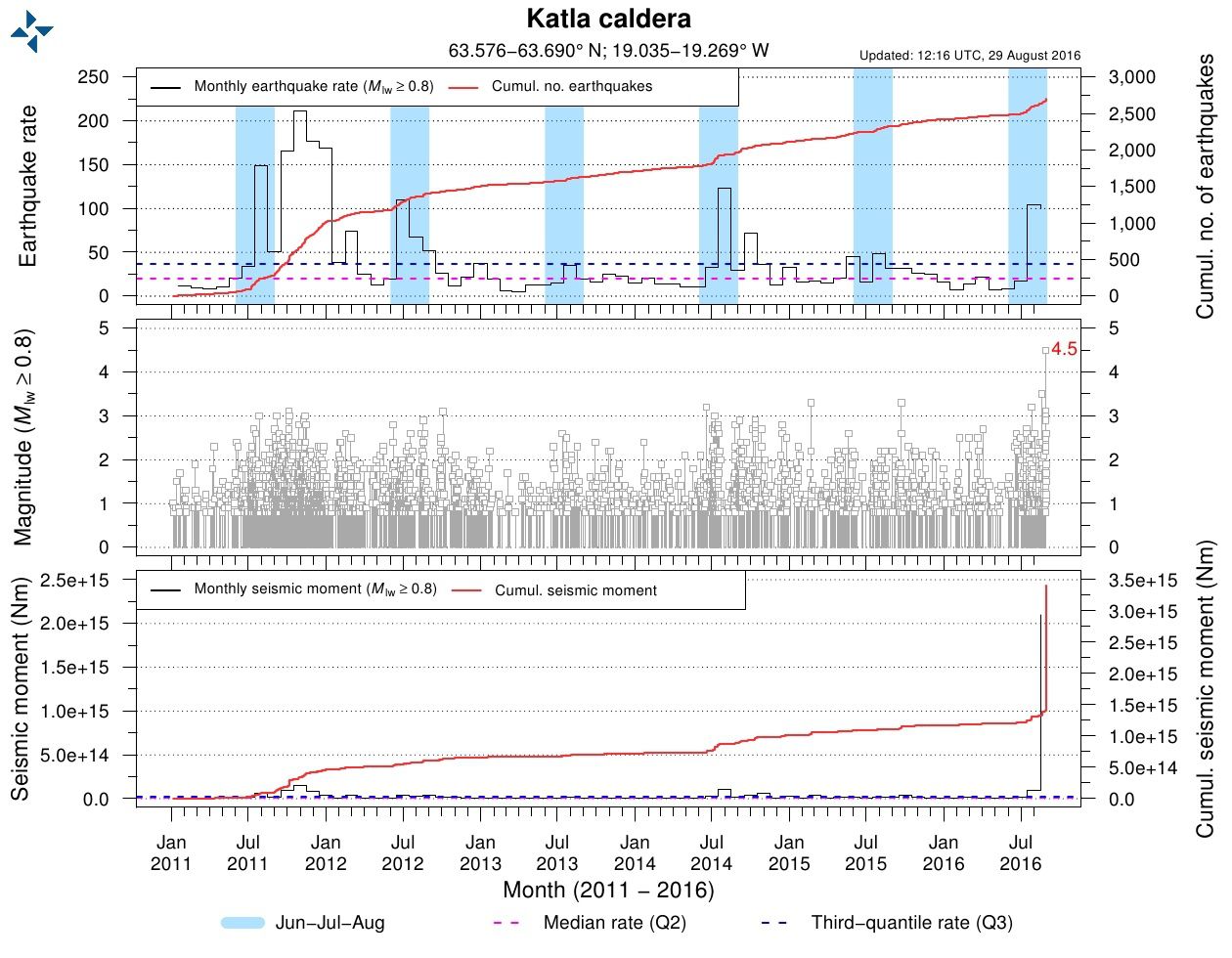 Katla - nbr cumulative earthquakes - accumulated seismic times between January 2011 and August 2016- Doc. Hraun.vedur.is