Publié le par Bernard Duyck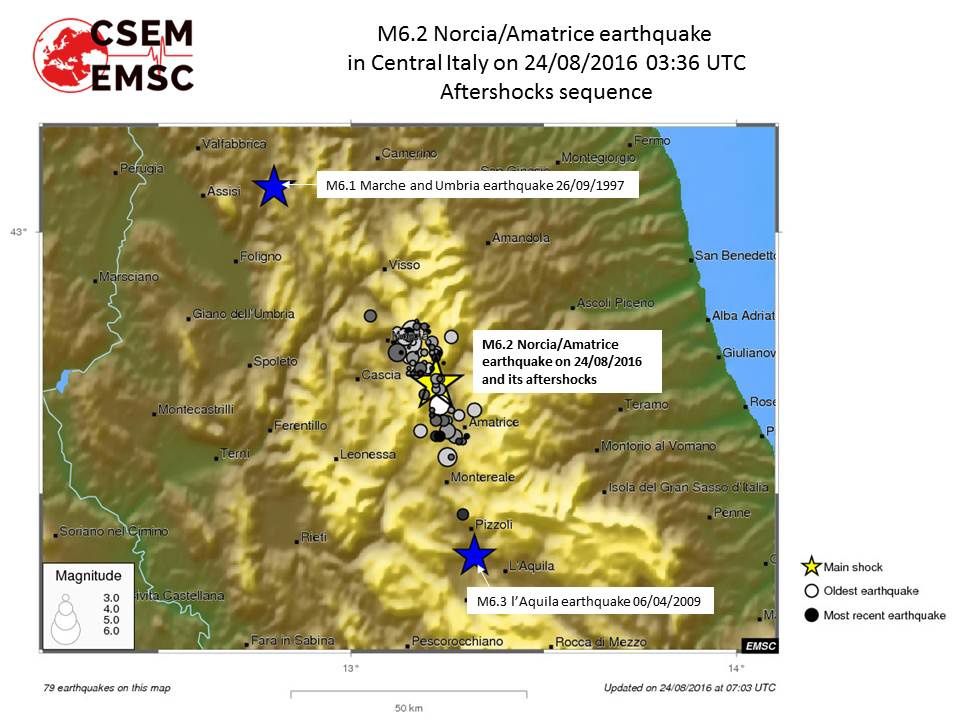 The earthquake of Amatrice and its aftershocks compared to the epicenters of earthquakes in 1997 and 2009 in the Apennines. CSEM map
A strong earthquake of magnitude 6.2 and shallow depth 4.2 km, hit at 3:36 local on August 24 the central Italy.

The combination of the magnitude, the shallow depth of the hypocenter and dilapidated buildings, not adapted to seismic standards, let at present 247 dead and 400 wounded, strong balance sheet likely to increase, in the province of Rieti where the cities of Amatrice and Accumoli were destroyed almost entirely; more than 6,500 people are homeless in the province.

According to seismologists, the earthquake of 2016 fills the gap left by the earthquakes of Assisi in 1997 and the one that struck L'Aquila in 2009. All three are located on normal faults responsible for the creation of the Apennine Mountains.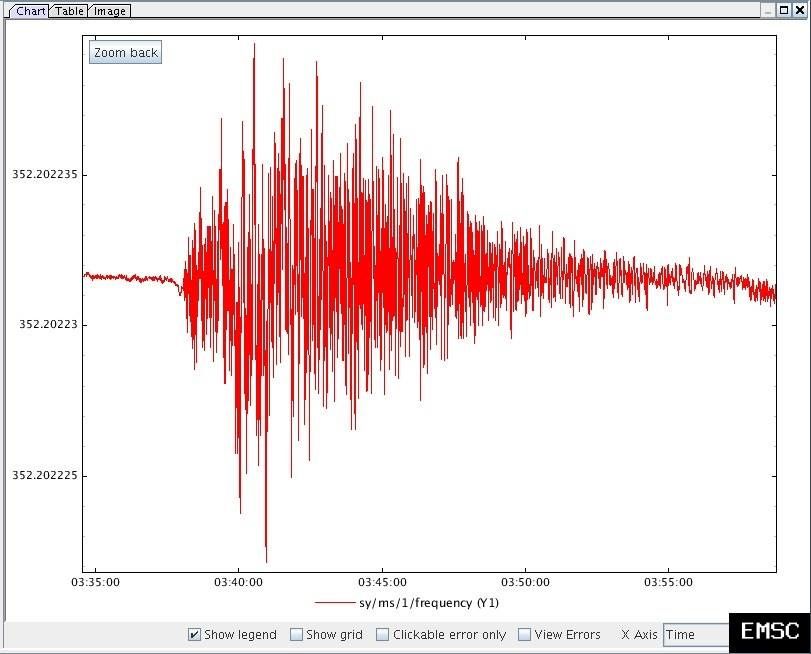 The earthquake of 24 August 2016, and his aftershocks, are the expression of the tectonic extension to the west dominating today in the region, in response to an fasted opening of the Thyrhenian basin that the compression between the Eurasian and African plates.
At the location of the earthquake, the Eurasian plate is moving north relative to Africa at a rate of 24 mm per year. (USGS)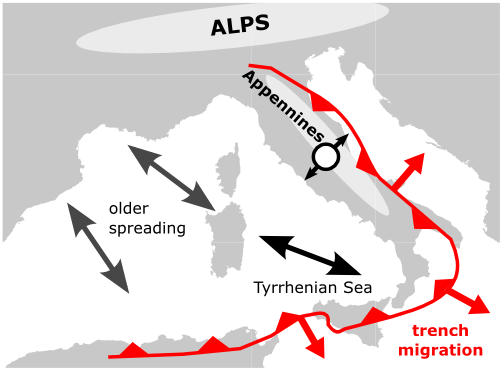 Simplified tectonoc of the western Mediterranean, with the opening of the Tyrrhenian Sea and location of earthquakes in 2016 - Doc Chris Rowan / Allochtonous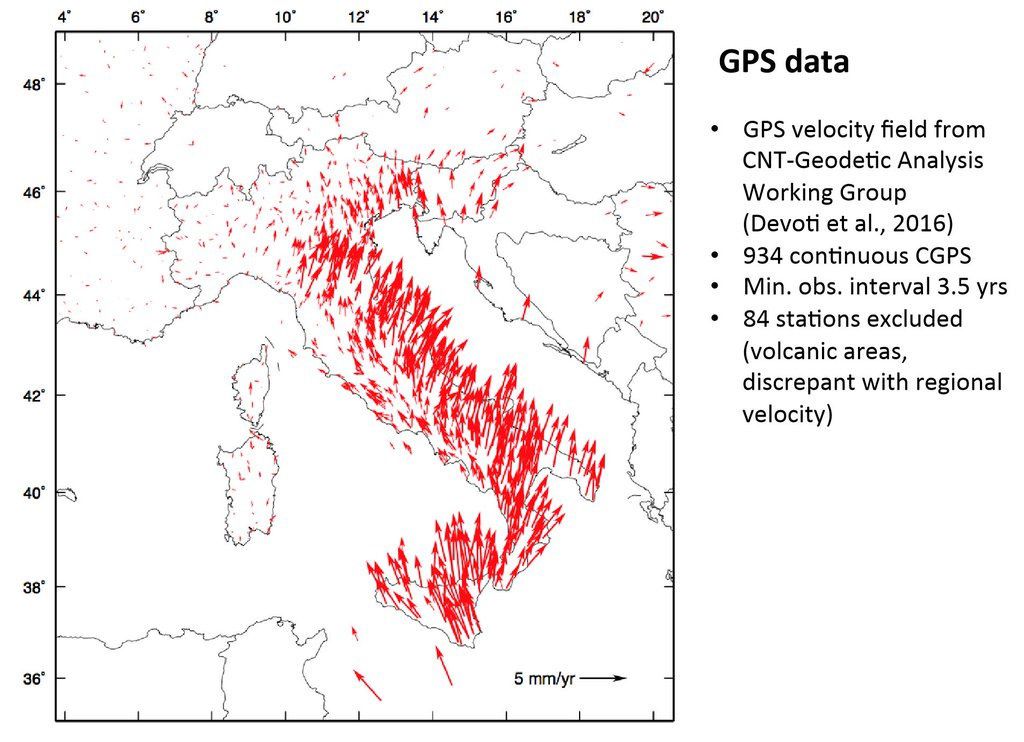 GPS data from the INGV terremoti showing the movement in Italy, and therefore earthquakes affecting the crust.
The region of Amatrice and Accumoli has experienced many earthquakes over the last 700 years.

The most serious incident took place on October 7, 1639, when a similar magnitude earthquake struck the villages. In the chronicle of the time, the earthquake was attributed to a divine punishment because of the "lascivious behavior and enormous sins" of the inhabitants. (La Republica) ... since that, the science corrected the reason.