Publié le par Bernard Duyck
Santiaguito had another strong explosion on August 14 at 6:29 local; she was accompanied by a plume of ash, gray, amount to about 6,000 meters asl., and pyroclastic flows on the eastern flank of the cone.
The ashes were moved to the south and southeast of over 15 km, with possible impact on El Palmar, San Felipe, San Marcos Palajunoj, Loma Linda, Finca El Faro, Patzulin, Filadelfia.

The previous day, the Observatory reported recording a moderate lahar down the Rio Cabello del Angel, a tributary of the Rio Nima; this lahar of moderate temperature, had a slight smell of sulfur. He was wide of twenty meters, high ofhalf a meter, carrying branches, trunks and blocks of 1 to 1.5 meters in diameter.

Sources: INSIVUMEH & Conred.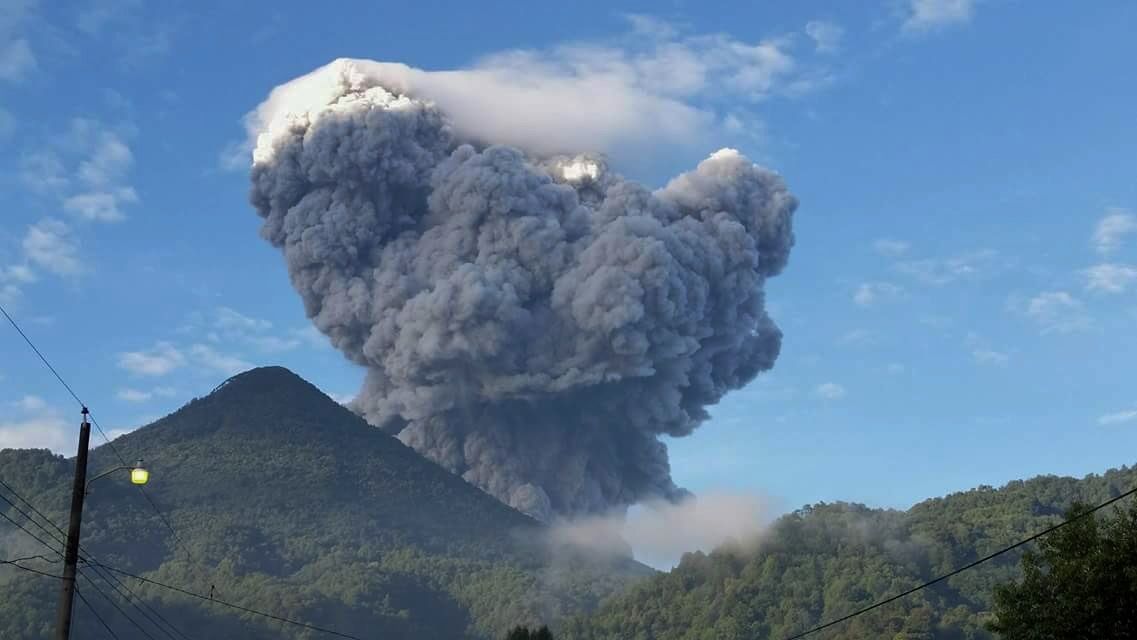 The plume of Santiaguito from another point of view - 14/08/2016 - photo DiegoLo09466284 / Twitter @chematierra
The lava flow 61G, extending southeast of Pu'u O'o continues to be active and enters the ocean at multiple locations near Kamokuna.

One of the dangers presented to the approach of these flows by sea remains explosion in contact with lava and seawater, as shown in the video below.

Source: HVO and video Epiclava
At Etna, the new pit crater of Voragine continues to degas. No significant change in the levels of tremor.