Publié le par Bernard Duyck
The Vulsini volcanic complex is located at the northern end of the magmatic Roman province; it covers 2,280 km² and contains four Pleistocene dated depressions, known as calderas Bolsena, Latera, Vepe and Montefascione.
The last activity of the complex is dated to 104 BC. (After written / in GVP).
The beginnings of the activity date back about 800,000 years in the eastern sector, characterized by lava flows and cinder cones, in connection with regional fractures.

The traces are covered by pyroclastic flows from the volcano of Vico, dated of 500,000 years. Then the activity moved eastward on a center called Paleovulsino.

370,000 years ago, the volcanic activity is focused on Bolsena-Orvieto, with the issue of the significant Orvieto ignimbrite (or Bagnoregio tuff), causing the collapse of the caldera of Bolsena, 16km wide, home to the lake of the same name.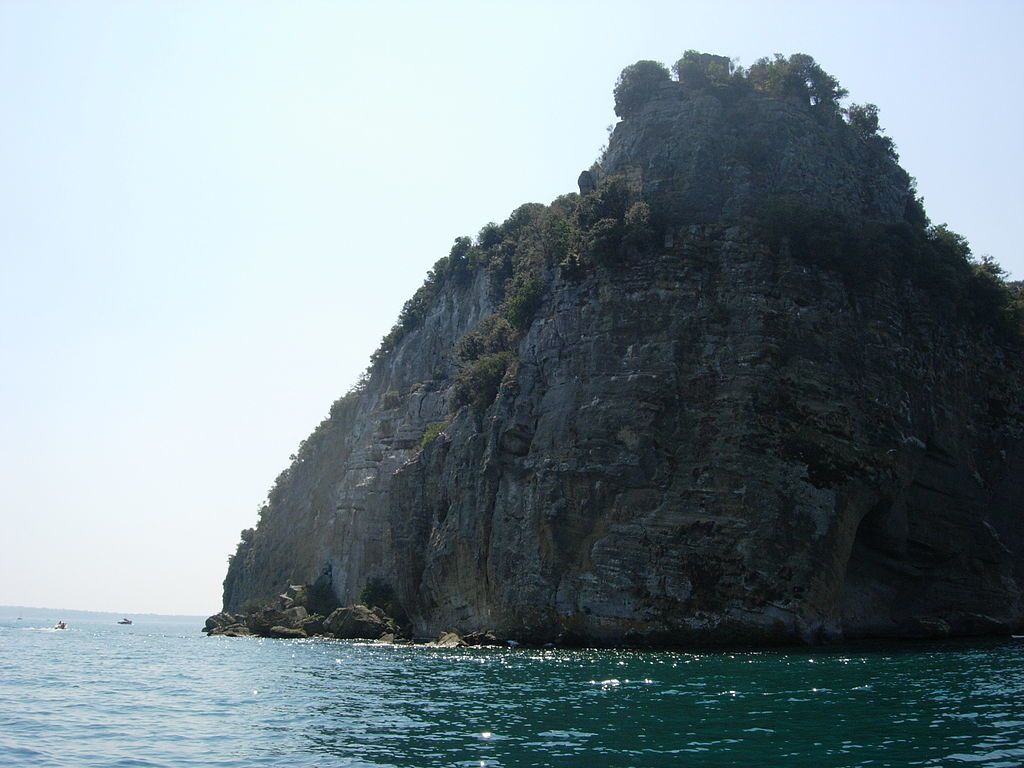 The Bisentina island, a tuff cone emerging from the waters of Lake Bolsena. - Photo Claudio Bicocchi
Between 300,000 and 150,000 years ago, the centers of Montefiascone and Latera are active, with ignimbrites emissions.

The Montefiascone complex consists of several coalescing eruptive centers developed around a caldera 2.5 km wide, and lava flows, ignimbrites, slag and products of hydromagmatism.

The Latera caldera and the caldera Vepe, formed 166,000 years ago in the northwest of Latera caldera, formed a set that measure 8 km. over 11.

Many minor volcanic devices (craters and cinder cones) are visible within the caldera Latera and outside; Similarly, the products of the caldera Montefiascone are also interspersed.

There are five major deposits Plinian eruptions from vents at or near Latera caldera during the late Pleistocene.
The post-caldera volcanism produced scoria cones and lava flows starting from vents located in and west of the Latera caldera.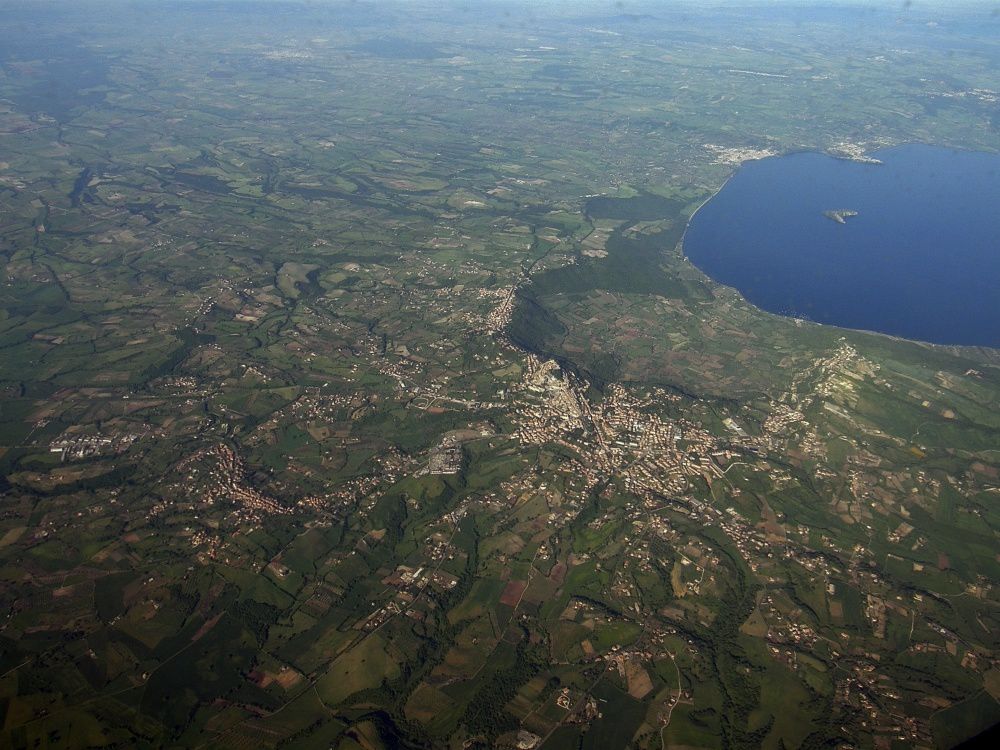 Caldera Montefiascone, lakeside Bolsena Caldera - see the geological map at the beginning of item - photo RaBoe.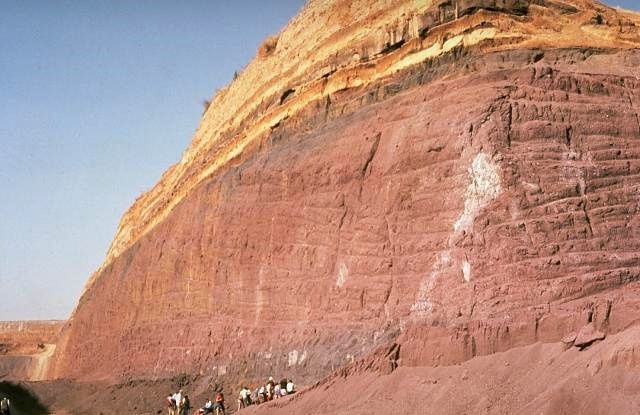 Geologists examine a quarry in a post-caldera cone of the Vulsini volcanic complex. The base of the quarry exposes thick, red-colored scoria deposits produced by strombolian eruptions that built a cinder cone. These are overlain by bedded, yellowish pyroclastic-surge deposits. Photo by Richard Waitt, 1985 (U.S. Geological Survey).
Sources:
- Geology and petrology of the volcanic area Vulsinian (Lazio, Italy) - J.C. Varekamp.
- Geochronology of volcanic rocks from Lazio - Mario Fornaseri
- The Geological Society of America - Integreted approach for the reconstruction of stratigraphy and geology of quaternary volcanic terrains; year pursuant to the Vulsini volcanoes.
- Global Volcanism Program - Vulsini