Publié le par Bernard Duyck
On September 13, the eruption at Piton de La Fournaise is stabilized to the bottom of the fissure, and lava overflows from the breached spatter cone under pahoehoe form, and spread to form a lava field.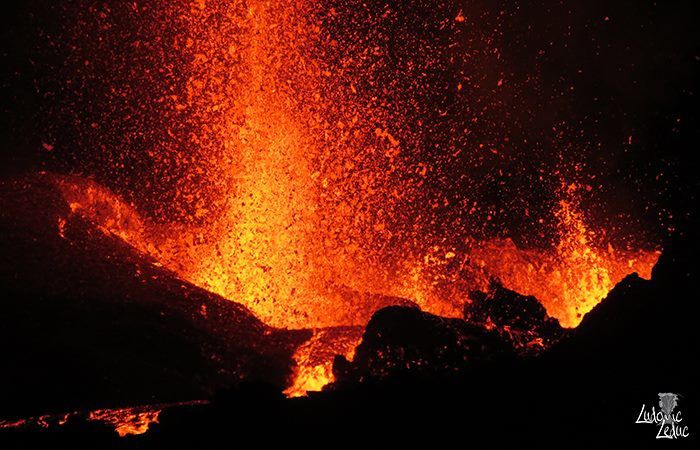 Piton de la Fournaise - 13/09/2016 - Spaterring & overflow of lava - photo Ludovic Leduc / Objective volcanoes
Field observations made on September 14 by the teams of OVPF show the construction of two volcanic cones on the lower part of the eruptive fissures that have opened on the 1st day. The northernmost cone is breached to the north, where lava flows escape towards the north-northeast. The height of the lava fountains has been estimated at 20-30 m.

Sources: OVPF and Ludovic Leduc.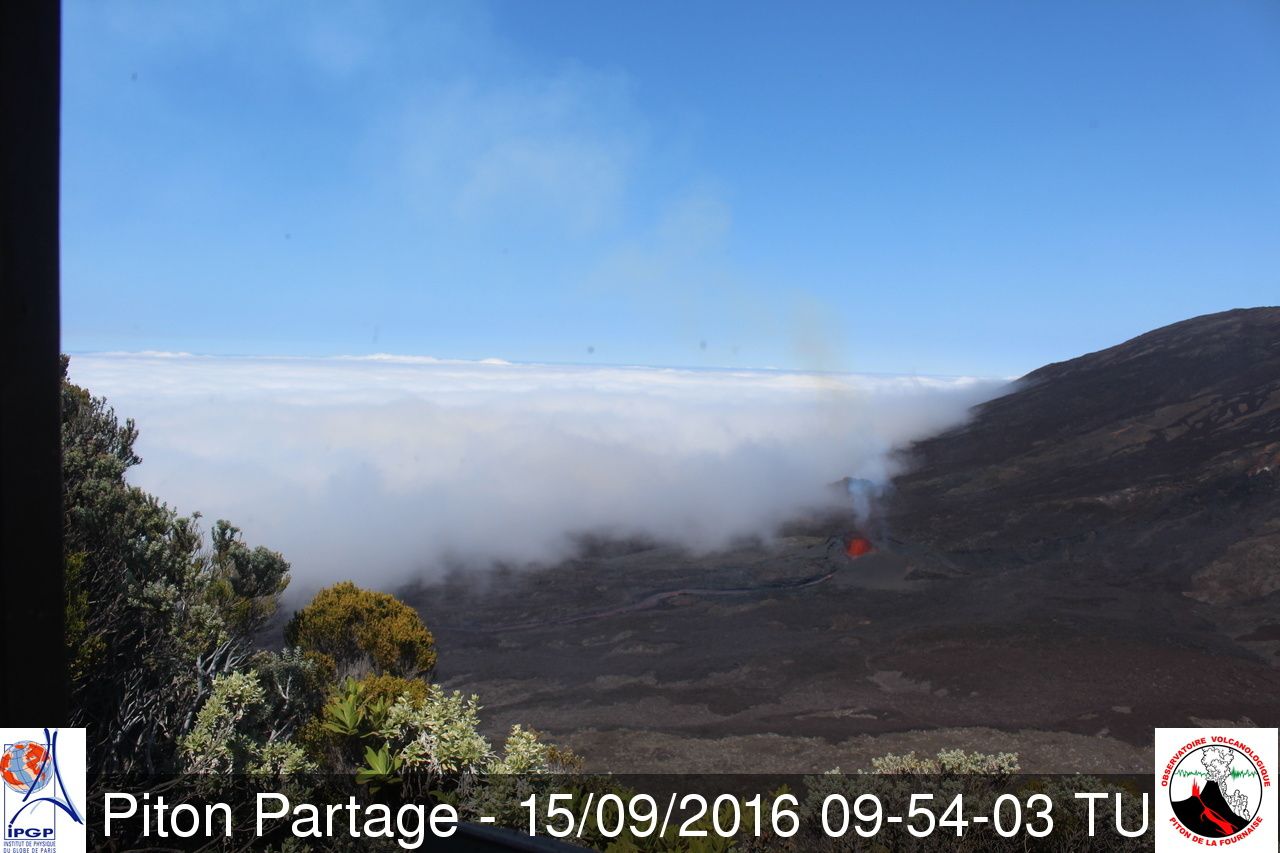 Piton de la Fournaise - the number of vents appears to decrease - Photo webcam Piton Partage 09.15.2016 / 9:54 GMT / OVPF
On White Island, the volcanic activity of September 13 and during the following night, characterized by emission of ash by (a) vent (s) within the active crater, is classified as minor by volcanologists from GeoNet.

A visit Wednesday suggests that the emission of ash ceased; accordingly, the level of volcanic alert was lowered to 2 and the aviation code is passed from orange to yellow.
Source: GeoNet / NZ

The P.O.V.I. indicates the presence of two pit active craters at Villarica volcano, and the inner southern edges of the crater covered with ashes.

The volcanic alert level established by the SERNAGEOMIN remains green.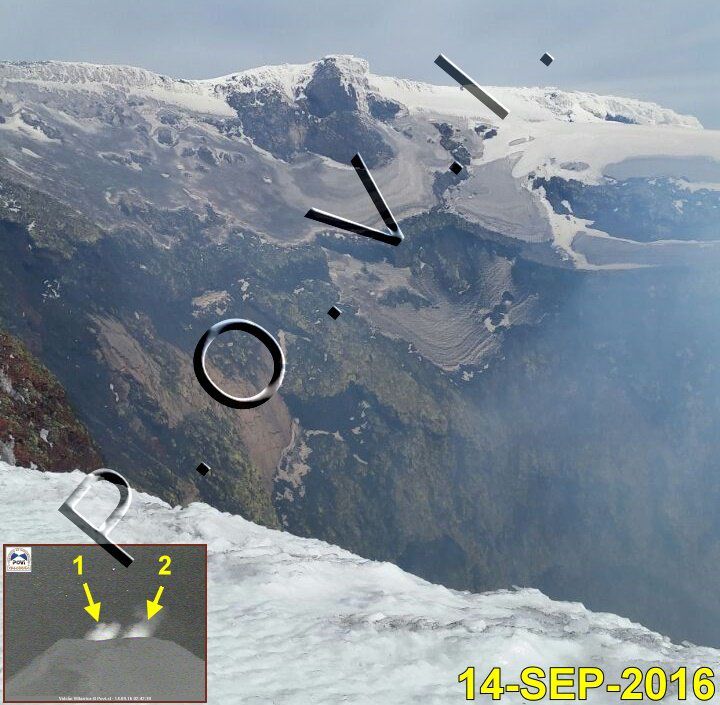 Villarica - the south inner edges of the crater covered with ashes - in the inset, the presence of two pit craters - Doc. POVI