Publié le par Bernard Duyck
In Colima / Mexico, after a small pyroclastic flow during an explosion on September 25, the volcano presented at night a glow likely related to the establishment of a new dome.

This Sept. 29, early in the day, a small avalanche of blocks resulting from a partial collapse occurred.

Source: WebcamsdeMexico.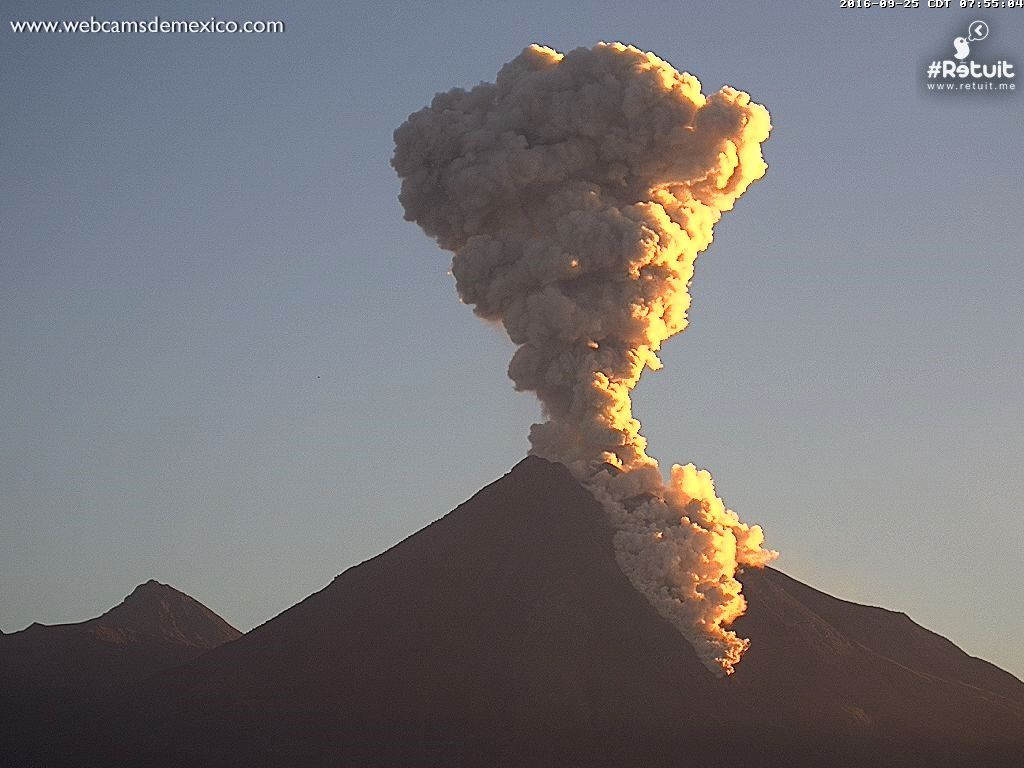 Explosive plume and small pyroclastic flow in Colima, seen from the laguna of Carrizalilos 09.25.2016 / 7:55 - webcamsdeMexico
At Turrialba / Costa Rica, the activity continued on 28 September.
To 0:5 p.m. at the same date, the volcano accumulating 52 hours of sustained activity.

Dr. M.Mora reports that the largest amount of ejected material corresponds to a broadening and deepening of the channel, a normal eruptive cycle to another. The persistence of the eruption is due to the process of fragmentation and flow of gas within the volcano. The ash falls affect the north of Central Valley, winds now at northwest.

Sources: Ovsicori, Conred & Universidad de Costa Rica.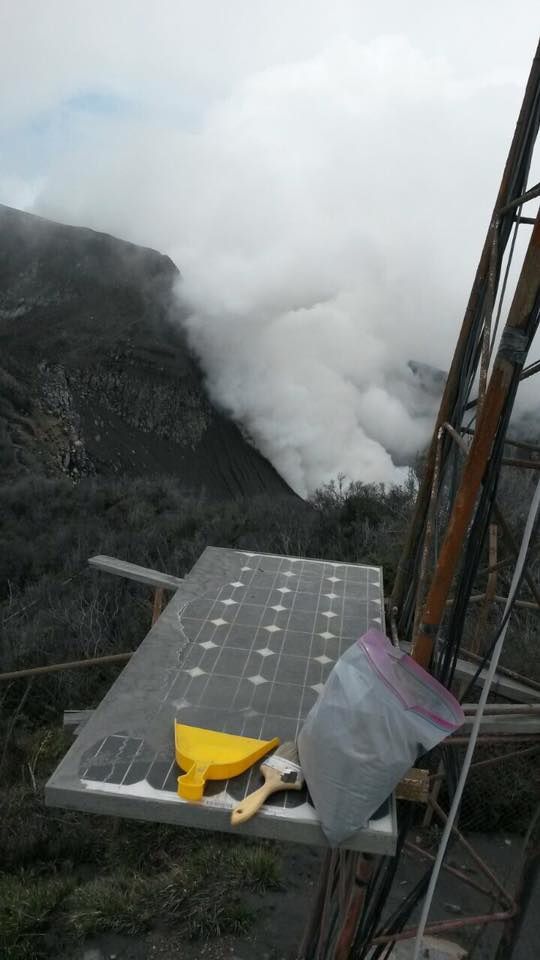 Turrialba - harvest of ash during the cleaning of the solar panels powering measuring instruments - Image 2016.09.28 / Dr. Oscar Lücke / Universe. Costa rica
In Nicaragua, the seismometers of Momotombo show a strong activity of the volcano.
The nature of this activity is not specified by the Ineter and remains speculative in the absence of webcam images.