Publié le par Bernard Duyck
The INSIVUMEH reported in its report of September 7 at 6:30 local that, after 12 hours of constant explosions, Fuego knows weak to moderate explosions, generating ash plumes rising to 4,900 meters asl. before drifting westward over 15 km.

The morning strombolian activity is characterized by the emission of incandescent material at 200-300 m above the crater. Two lava flows are fed; a first in the barranca Las Lajas reached 1,800 meters long, and a second is 800 meters long in the barranca Taniluya, according to Conred.

Moderate avalanches are generated in the contour of the crater, with the possibility of pyroclastic flows in the drainages.

This activity is accompanied by locomotive constant noise and rumbling sounds 20 to 25 times per hour.

The camera is located at La Reunion Golf Resort (www.lareunion.com.gt), Guatemala about 7 km southeast of the summit of Fuego. Note that all times are UTC (local time plus 6).
In the evening, a downward trend is marked by a shorter length of the lava flows in the ravines Las Lajas and Taniluya, respectively of 1,200 and 400 meters.

Sources: INSIVUMEH & Conred
In Chile, several volcanoes are on amarillo alert.

In Nevados de Chillan, there has been since late August intermittent ash emissions.

The Copahue present a nocturnal glow in the night of 8 September.

Source : Sernageomin
At Kilauea, the lava lake within the Halema'uma'u Overlook vent remains active, and its surface visible from the Jaggar Museum, is only 16 meters below the floor of Halema'uma'u crater.
GPS and InSAR data continue to show a long-term inflation of the summit magma reservoir.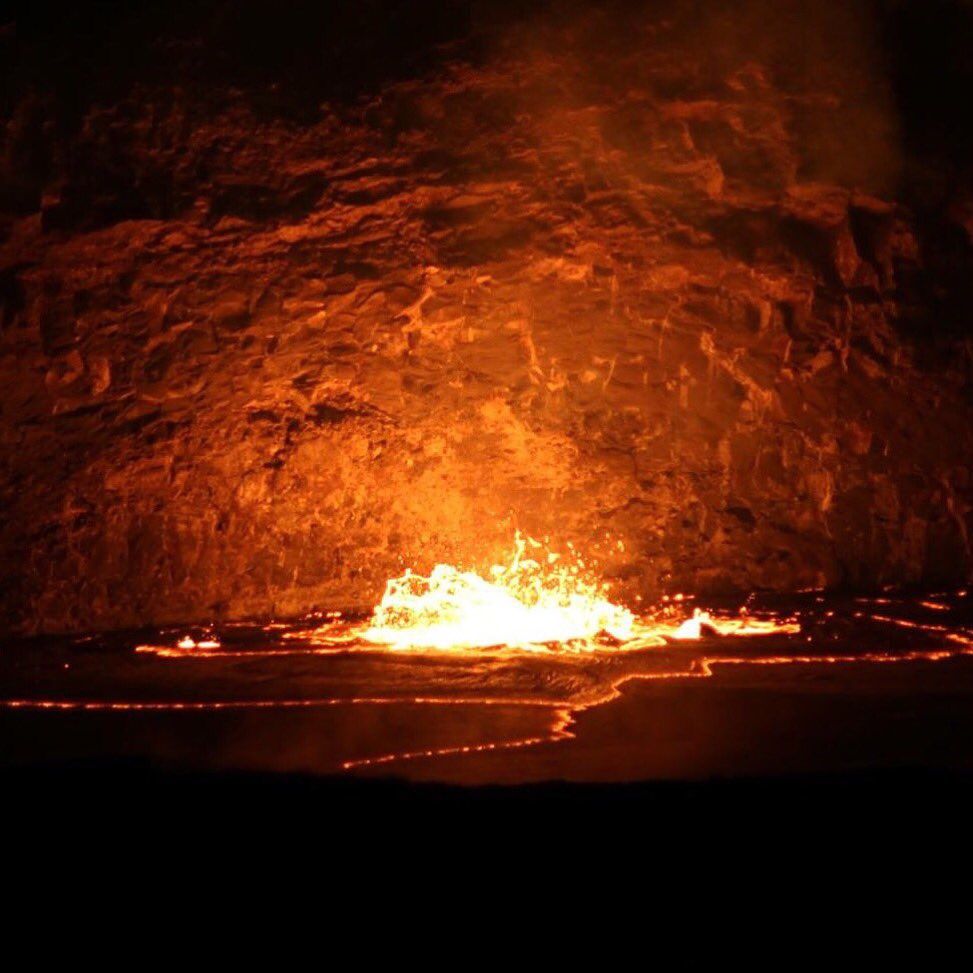 The lava lake in Halema'uma'u Overlook vent is active and at a high level - photo NPS / J. Ferracane / 07.09.2016
The 61g lava flow, which extends to the southeast from the Pu'u O'o, continues to power the entry in the ocean near Kamokuna. Note that on September 5, a large portion of the western delta collapsed, causing a small explosion.

Source: HVO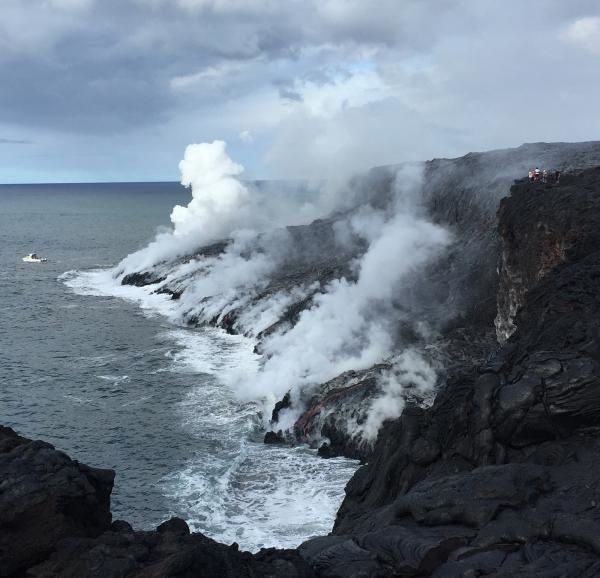 People who venture too close to Kīlauea's Kamokuna ocean entry—by land or by sea—are at risk from multiple hazards associated with lava flowing into the sea. The white plume formed by the interaction of lava and seawater is a corrosive mixture of super-heated steam, hydrochloric acid, and tiny particles of volcanic glass, all of which should be avoided. Lava deltas (new land formed at the ocean entry) can collapse without warning. Should the lava delta shown here collapse, fragments of molten lava and blocks of hot rock would be thrown both inland and seaward, potentially impacting people on the cliff above the ocean entry and in the boat in front of the delta. - HVO