Publié le par Bernard Duyck
Mount Barujari, also called the son of Rinjani erupted this September 27 at 2:45 p.m. local; The eruption was accompanied by an ash plume rising to more than 2,000 meters above the crater.

Following this observation and data monitoring instruments, the VSI has raised the alert level to II, that day at 15h, accompanied by a prohibited zone of 3 km radius around the cone Barujari.

Depending on wind direction, the ashes should reach Mataram, the largest city of the island of Lombok, and disrupt flights to Lombok International Airport.
Several flights were canceled to and from Bali. (The West Australian)

VAAC Darwin set a time a Red aviation code, although the report indicates the dissipation of the ash.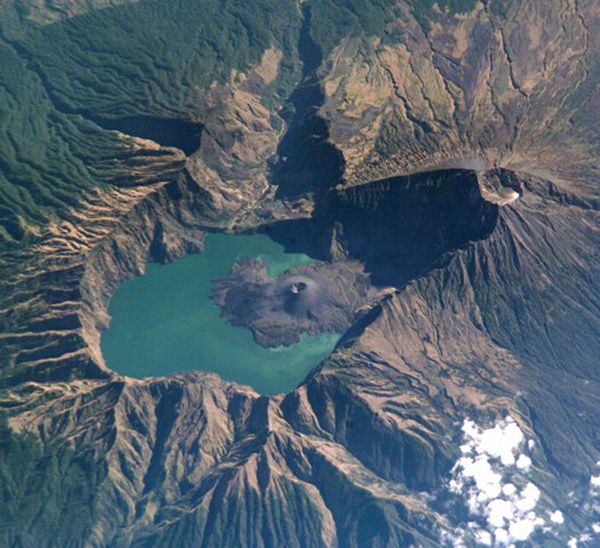 Rinjani - the Barujari cone occupies part of the caldera lake of Rinjani - Doc. Nasa space shuttle ISS005-E-15296
The BPBD indicates the presence of 389 tourists in the National Park of Mount Rinjani during the eruption; its teams, police and volunteers are coordinated to determine the conditions in which they are located.

Sources: PVMBG, BNPB, Jakarta Globe, VAAC Darwin

The activity of Fuego / Guatemala has become more energetic on this morning September 27, with moderate to heavy explosions, accompanied by an ash plume rising to 4,800 meters asl before dispersing to the west and southwest.

Incandescent projections, at a height of 200 meters above the crater, are feeding a lava flow toward the barranca Las Lajas with a length of 1,500 meters, causing avalanche in the vicinity of the crater.

At 21 am local, lava fountains are reported up to 300 meters above the crater, fueling 2 flows that reach 1,800 meters into the ravine Las Lajas and 2,000 meters in the barranca Santa Teresa.

Ash falls were reported on San Pedro Yepocapa / filing of Chimaltenango.

Sources: INSIVUMEH & Conred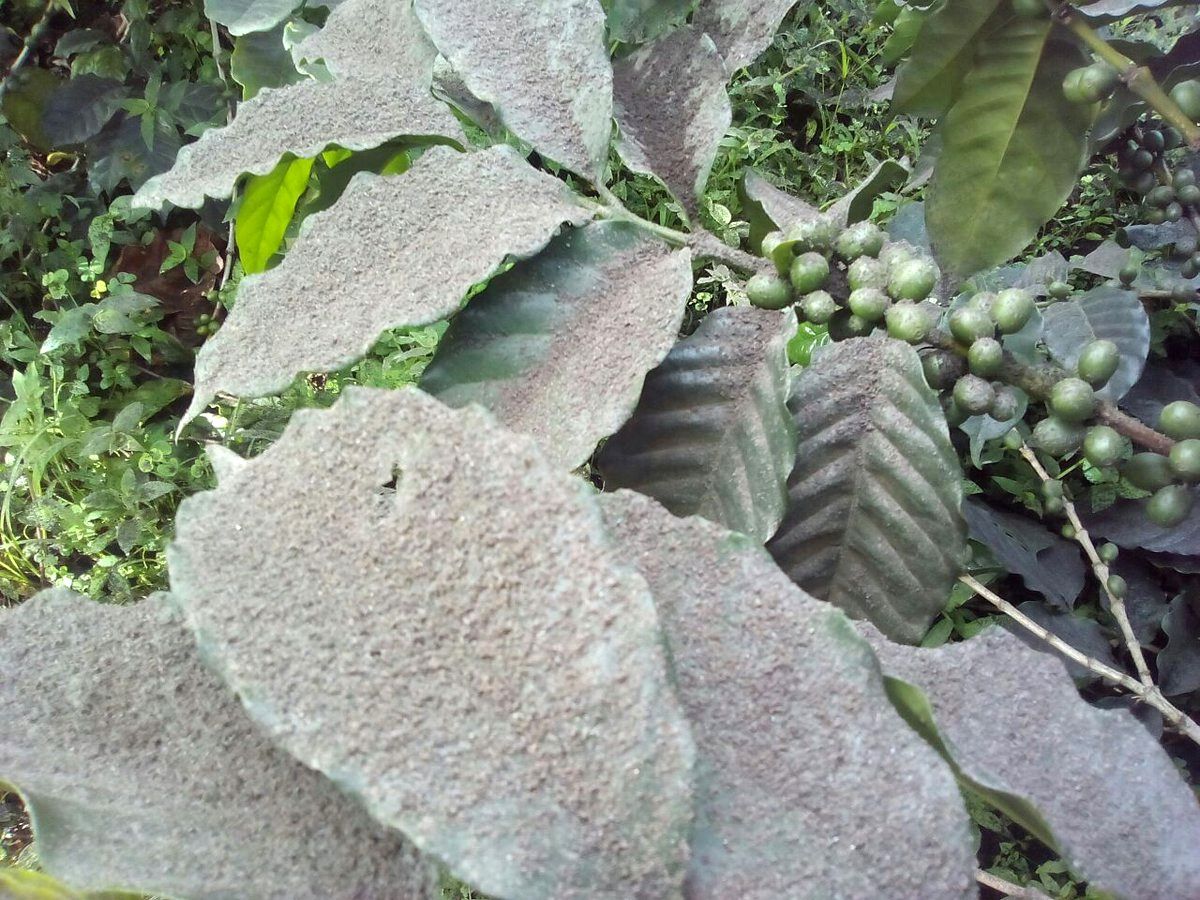 Ashes of Fuego over plantations of San Pedro Yepocapa / departamento Chimaltenango. - Photo 27.09.2016 Conred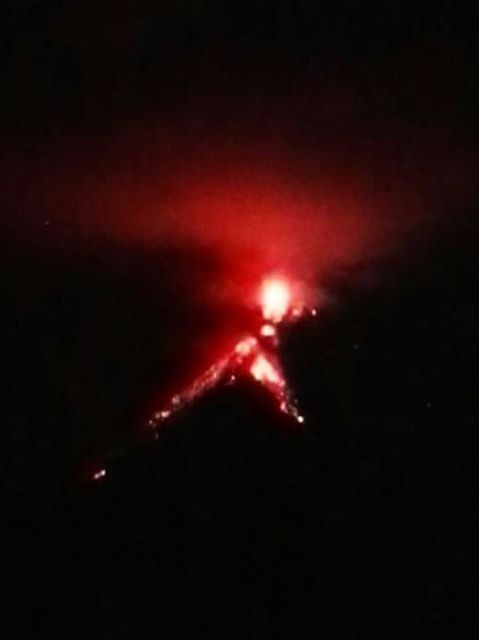 Fuego - the 28/09/2016 - two flows are visible in addition to the intense summit activity - photo Conred
In Turrialba, the eruption, began on 26 September at 12:42, continued in the 27th, continuously and passively ... to 17h Tuesday, the Ovsicori said that the eruption continues for 27 hours.
Ash falls were reported on the Valle Central, including San José and Heredia, with a significant increase in fine particulate levels.

Sources: Ovsicori & RSN