Publié le par Bernard Duyck
Since early September, the activity of Bromo, on the island of Java, tends to fluctuate, and since the 24th, volcanic seismicity increases, characterized by shallow volcanic earthquakes and tremor. In addition, the volcano is marked by inflation.

The VSI has put on September 26 at 18h local the alert level to III / Siaga, together with a prohibition to enter a 2.5 km radius zone around the active crater.

Source: VSI & photos Oystein Lund Andersen - link
In Turrialba, the eruption began on 26 September at 12:42, peaked at around 2:0 p.m. and then gradually decline until 7:0 p.m., when the tremor is characterized by a minimum. At 7:13 p.m., the amplitude of tremor increases again with a new eruptive pulse.

In total, the Turrialba counts 8:30 of eruptive activity that day.

Sources: Ovsicori & RSN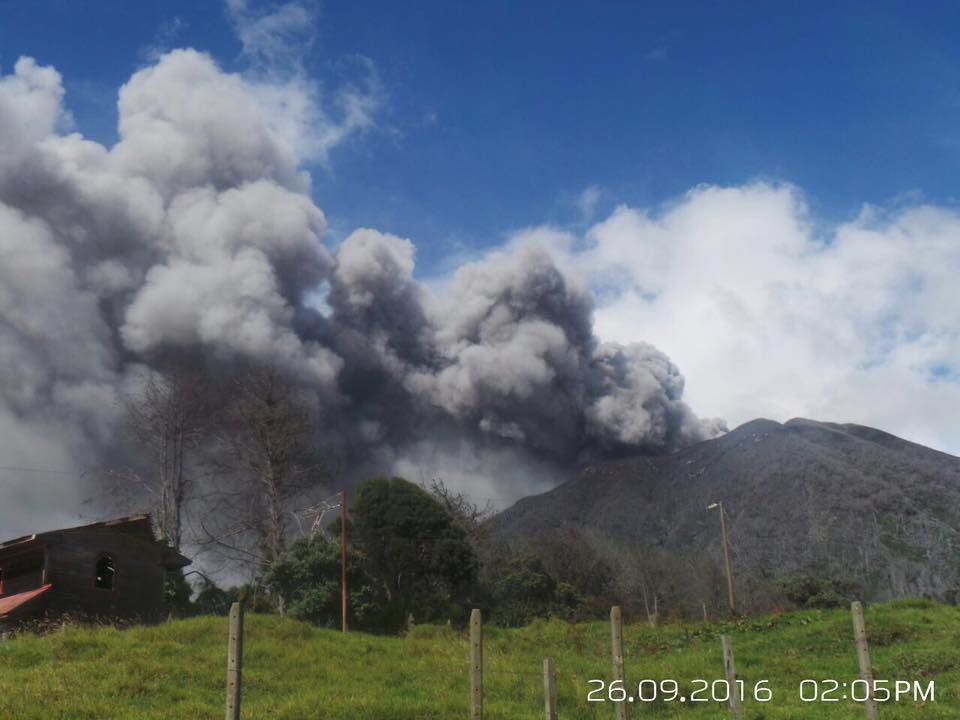 Volcán Turrialba. 09.26.2016 / 16h - Dr. Maarten Moore from Finca La Silvia. / Ovsicori
In La Reunion, La Fournaise has not said its last word ... here OVPF's activities newsletter 09/26/2016

Seismicity
Since the end of the eruption September 18, 2016 until September 25 (19:00 local time), the OVPF recorded a total of 70 shallow volcano-tectonic earthquakes (0.2 km away under the surface) below the summit craters.

Deformation
Following the slight deflation observed during the eruption, inflation (swelling) of the volcanic edifice is observed from September 18, meaning pressurization and accumulation of magma at depth. The rate of elongation summit (about 1 mm / day) is comparable to the rate observed in inflation phases in 2015 and 2016.

Geochemistry of gas
For two days, the geochemical monitoring station at the top of the volcano recorded an increase concentrations of H2S and SO2 in the apical fumaroles.