Publié le par Bernard Duyck
La Fournaise "made his diva" ... last night, could be seen on the webcam Piton Partage a second lava arm, along with observers reported that the lava was visible from the lava road bording the sea; this information, validated by a photo, was transmitted by Fournaise info.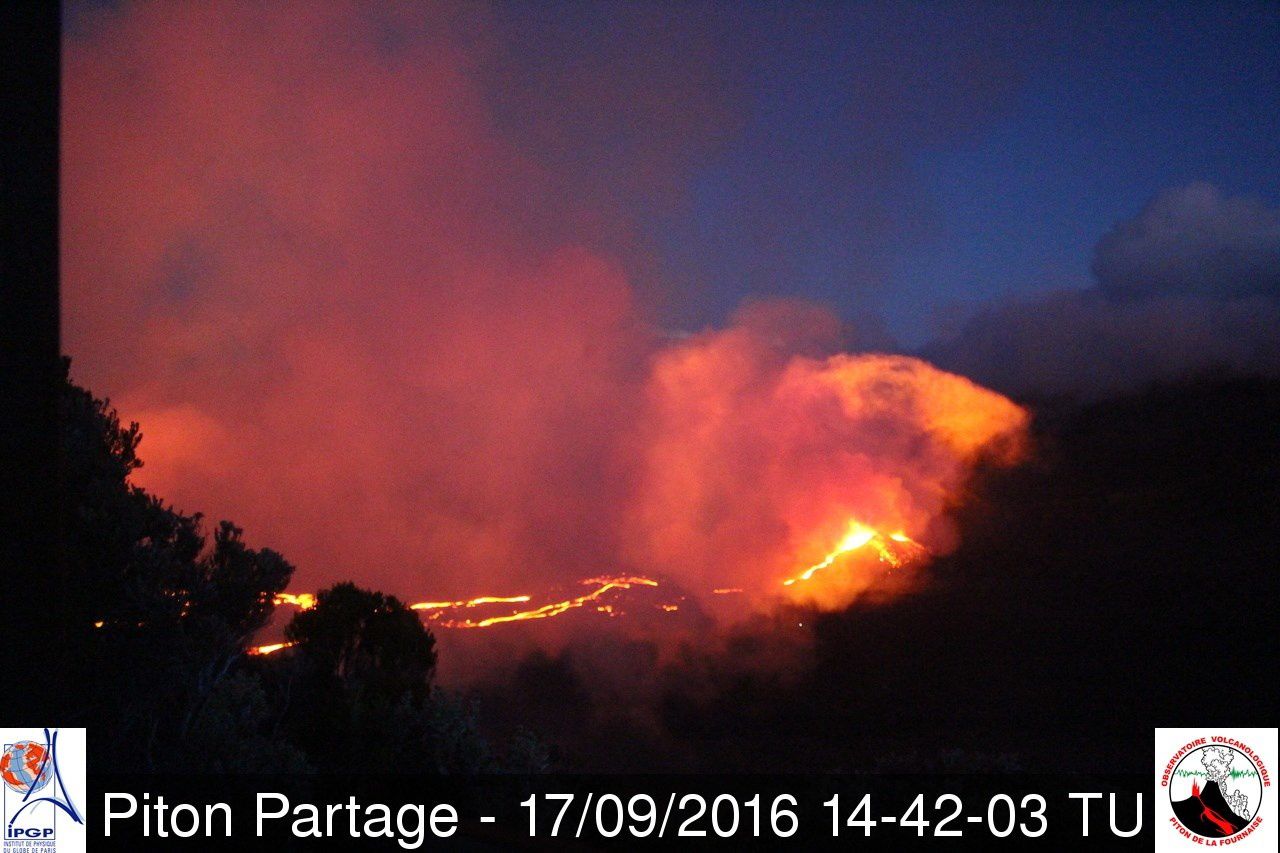 Piton de la Fournaise - activity of the cone and issuance of a new lava arm - webcam Piton Partage / OVPF 09.17.2016 / TU 2:42 p.m. - 6:42 p.m. loc
This September 18, the OVPF indicates the occurrence of a sudden decrease in tremor at 4:18, with a stop of surface volcanic activity. The glow is still present from a few preserved lava pockets.

The prefecture decided the passage of Orsec plan in backup phase, on September 18th from 8:30 am. Access to the upper part of the Enclosure, and the helicopter lay are still banned, an eruption remaining probable.

Source: OVPF & Fournaise.info
Momotombo - night glow seen by the webcam of the seismic station El Cardon, left the 17.09 at 3:49, right, the 18.09 to 0h50
After a night marked by phreatic type episodes (?), a beautiful glow waq present at the summit crater of Momotombo on 17 and 18 September.
In the absence of comments from the Ineter / Nicaragua, the case remains to follow.
Guatemala's Santiaguito presented, after a few days of calm, an explosion of vulcanian-type recorded by seismographs this September 17 at 9:40 p.m. local; she was accompanied by a plume of gray ash amount to 5,000 meters asl, before moving westward at 30 km and high impact.

Source: Conred

The Turrialba / Costa Rica experienced on 17 September to 9:55 local time an eruption, accompanied by a moderate ash emission; the plume rose to about 1,000 meters above the summit before dispersing to the northeast.

Sources: RSN & CNE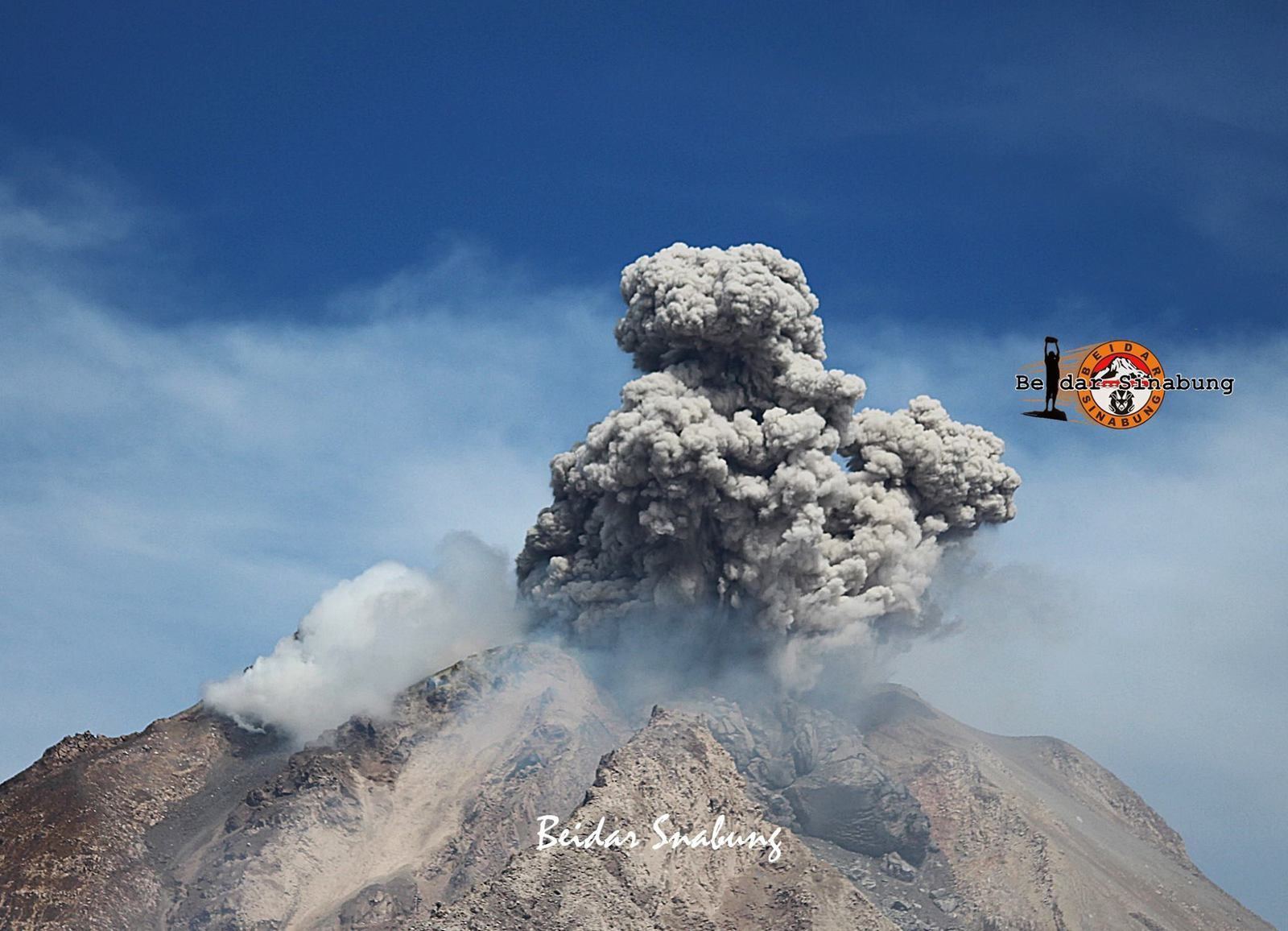 Sinabung - small summit explosion - the 17.09.2016 / 10:07 WIB - photo Firdaus Surbakti / Beidar Sinabung
In Sinabung, photos taken a day apart shows a rapid growth of the dome, leaving presaged new pyroclastic flows.