Publié le par Bernard Duyck
On September 11, after an increase in seismic activity since 7:30 am, the Piton de la Fournaise erupted at 8:41; the site of the eruption is in the Enclos Fouque at the northern flank of the Dolomieu crater, and is visible from the Piton Partage.

The prefecture triggered the alert 2-2 Plan "ORSEC-Volcano" / ongoing eruption; Access to Enclos Fouque and the helicopter posed are banned until further notice.

This is the second eruption of the year; She followed that of 26 May 2016, which lasted only a few hours.

Sources: Fournaise Info & Clicanoo.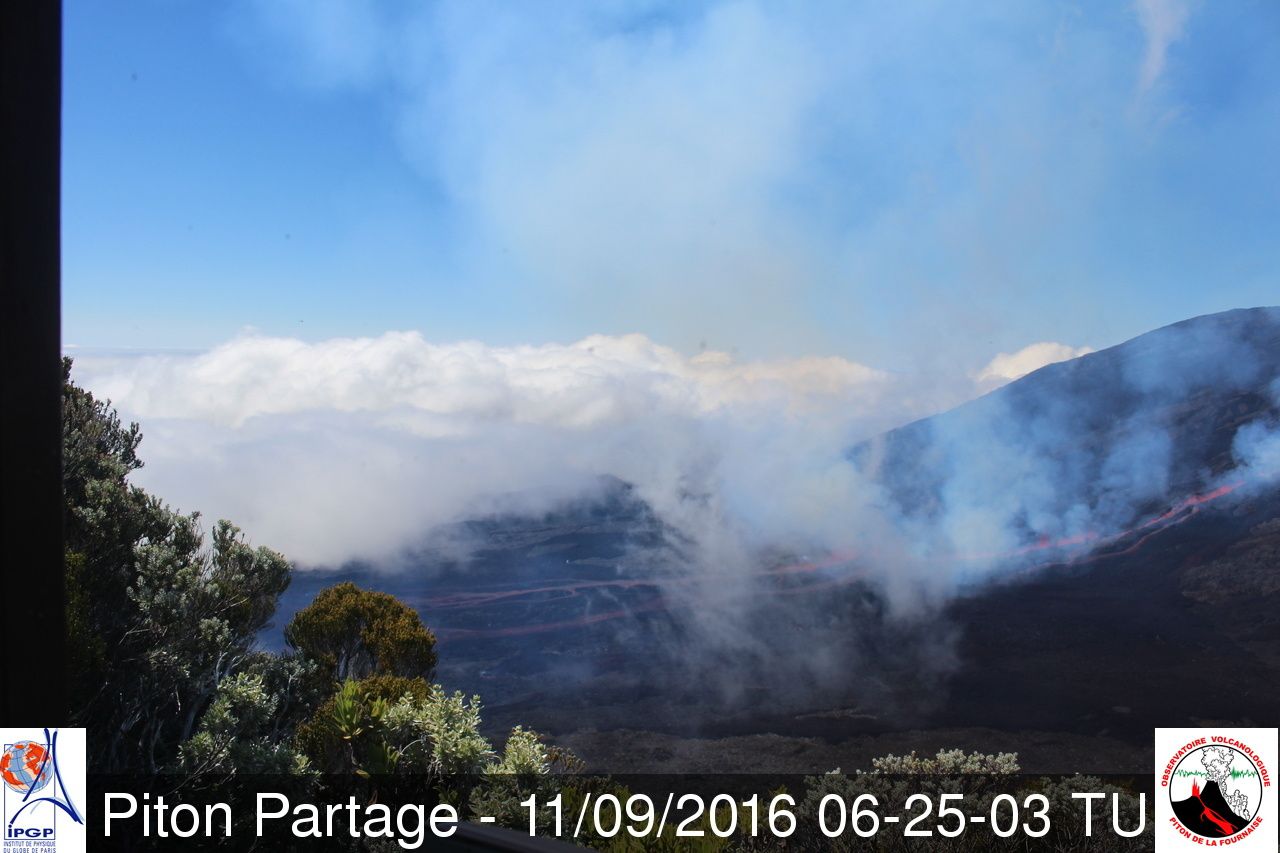 Piton de la Fournaise - lava flows are well elongated / from the webcam Piton Partage - 11.09.206. 6:25 TU - OVPF
Details of this OVPF 09.11.2016 / 11h GMT
The earthquake crisis started at 7:45 was accompanied by deformation of the volcano confirming the injection of magma towards the surface. An increase in SO2 emissions in the fumaroles of the summit was observed on 10 September.
The early signs of this eruption were low. This is to link with the signals (including inflation) from June and late July. On these two periods, an inflation of the volcano and a seismicity were recorded, meaning the arrival of magma in the shallow magma chamber. These signals were not followed by eruption but showed that the magma had already accumulated in the shallow magma chamber, explaining the rapidity of the onset of this eruption, precursors side.
In Sinabung, the new growth cycle of the dome and collapses is well underway.

After the first images of the output of the lava, like toothpaste, the dome was quickly expanded and the first place collapses occur in the evening 10.09.2016.