Publié le par Bernard Duyck
An explosion has occurred at the Bocca Nuova crater of Etna this October 10 at 1:26 p.m. UTC / 3:26 p.m. local.

This is the first activity observed at the Bocca Nuova after its filling by the products issued during the eruptions of the Voragine in December 2015 and May 2016.

The explosion was recorded by thermal cameras of Montagnola (EMOT) and Bronte (EBT); she was accompanied by a small ash plume amount to a few hundred meters above the summit.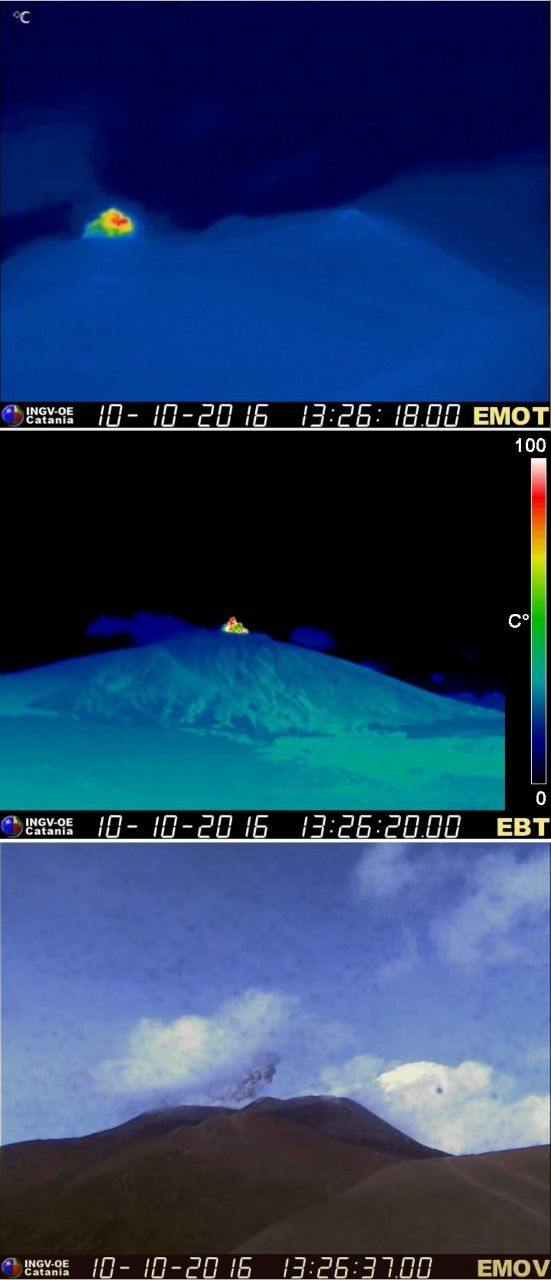 Etna Explosion 10.10.2016 / 1:26 p.m. - from top to bottom, by thermal cameras of Montagnola and Bronte, and a natural light image of the Montagnola - Doc. INGV Catania
This explosion produced a seismic signal, which is then repeated more weakly, with a stronger earthquake at 15:16 UTC.
The cloud cover prevented any visual observation or thermal camera.

Source: INGV Catania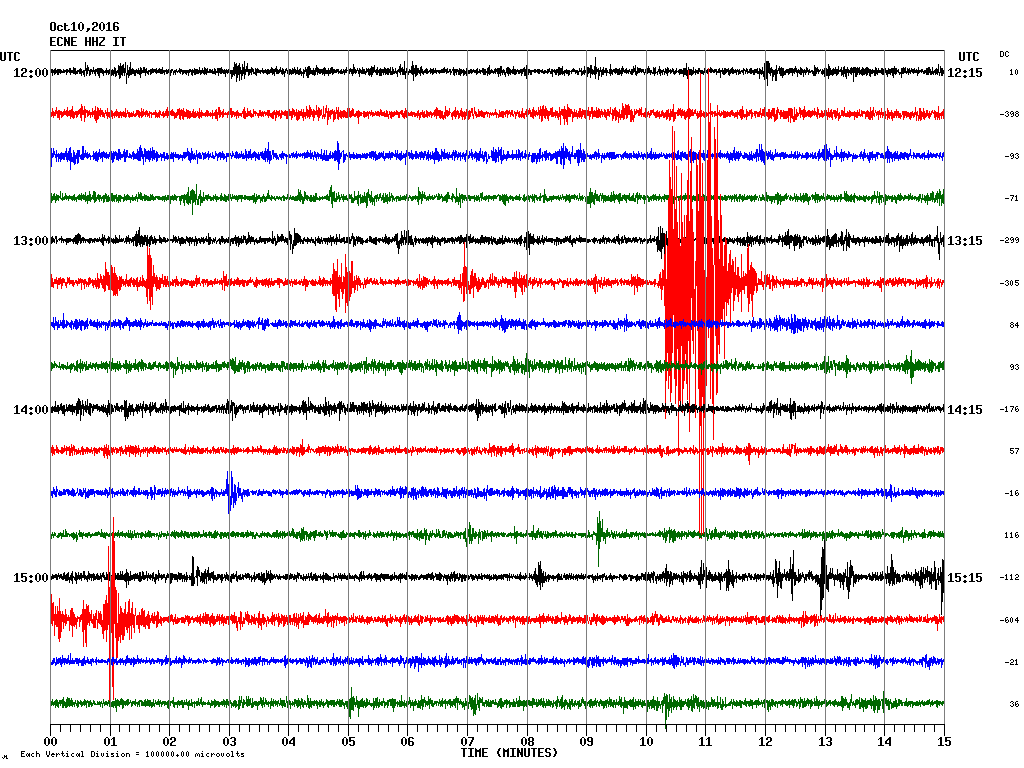 Etna - earthquake of 10/10/2016, with the two largest earthquakes to 1:26 p.m. & 3:16 p.m. - Doc. INGV Catania
The Colima, always active, presented in the last hours explosions. The glow of the lava flow, that descends by gravity, continues.

Source: WebcamsdeMexico


In Turrialba, tremor of moderate magnitude was recorded during the night of 9 to 10 October and in the morning of 10, with a passive emission of ash, whose height did not exceed 300 meters above the crater .

These issues continued during the day, continuously, but with a variable volume.

The winds have scattered the ashes to the northeast in the morning, before moving southwest in the afternoon.

Sources: RSN & Ovsicori.

An anniversary for the Canary Islands:

It was five years ago, started the submarine eruption off the Restingua, south of El Hierro.