Publié le par Bernard Duyck
The Reykjanesskagi, literally "the peninsula of the cape of the Fumes," more commonly known as the Reykjanes Peninsula, includes a large area of ​​post-glacial basaltic craters and small shield volcanoes, where the mid-Atlantic ridge rises above the sea level.
The Reykjaneshryggur submarine volcanic system is contiguous and considered as part of the Reykjanes / Svartsengi volcanic system, the most western one of a series of four stepped cracking systems that extend diagonally across this peninsula.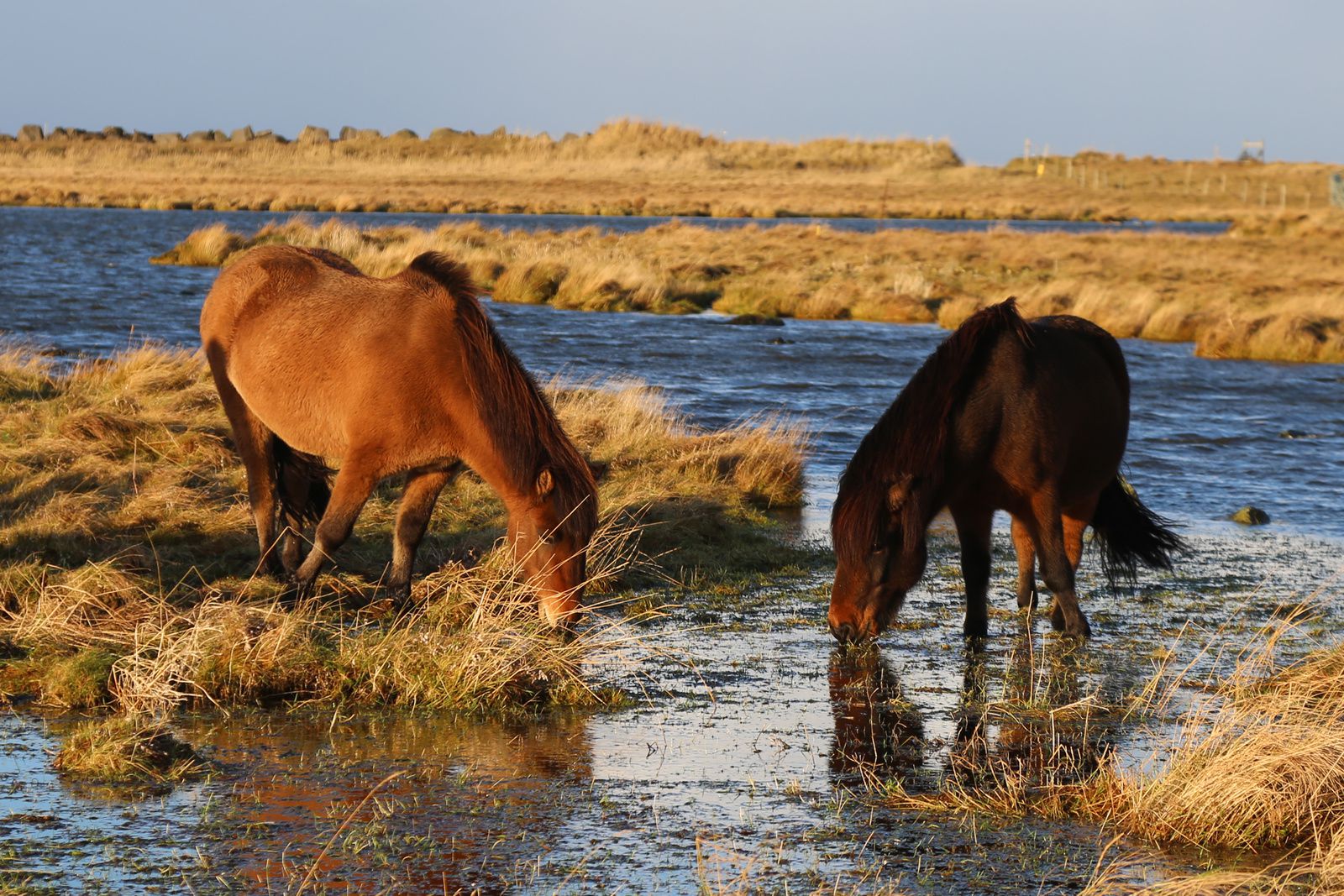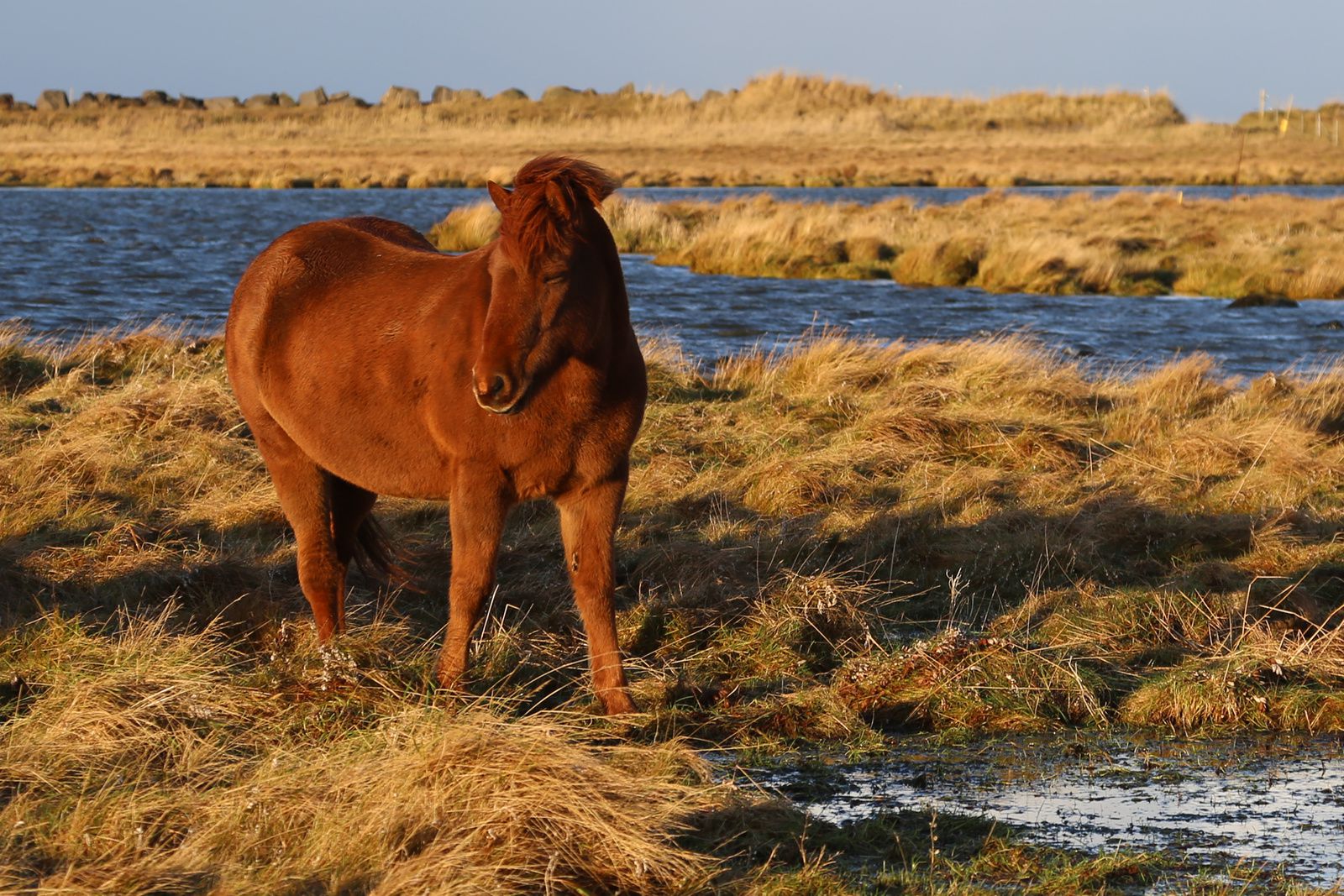 Icelandic small horses resist in all weather and in all environments - photo © Bernard Duyck 10.2016
The peninsula is covered with holocene lavas. Subaerial eruptions occurred during historical times in the 13th century at several locations on the NE-SW crack system, and numerous underwater eruptions in Reykjaneshryggur dating back to the 12th century were observed, some of which formed ephemeral islands.

Our journey takes us from the northwest tip of the Garðskagi lighthouse, along the coastal road (45 then 425), to Reykjanesviti, the oldest lighthouse in Iceland.
Only landmarks in the landscape, lighthouses and churches: in Hafnir, Kirkjuvogskirkja was built in 1860-61 and renovated in 1970-72, she is the oldest church on the Reykjanes peninsula, built on the site of a 14th century building. When the current building was financed by the same person, it cost the price of 300 cows, according to a popular method of price estimation at the time.
Between Hafnir and Reykjanesta Point, the Langholl and Bergholl volcano-shields produced lava fields that were extended, and for the second volcano, at the origin of the formation of the Hafnaberg cliffs.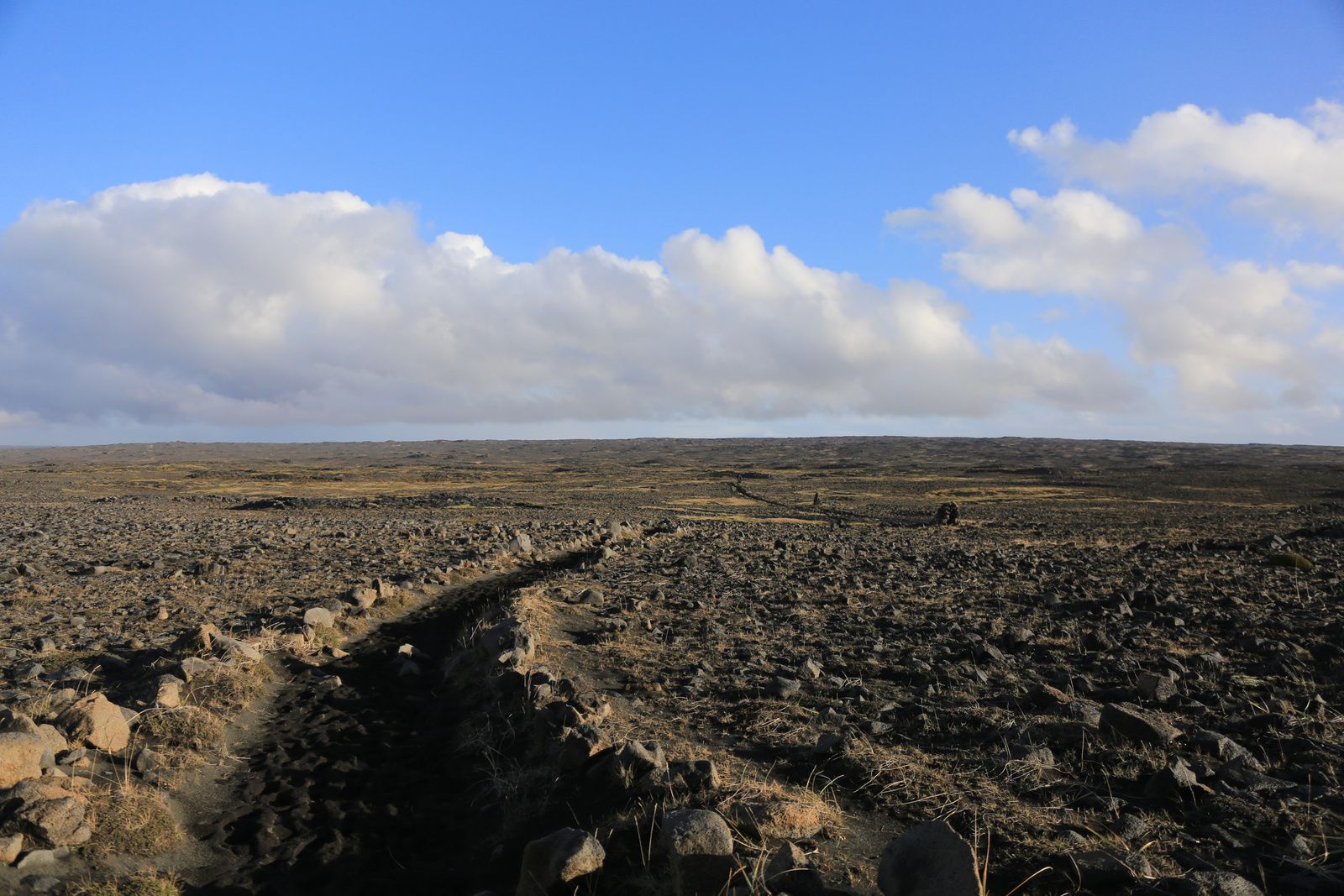 The huge Bergholl lava field to cross to reach the cliffs of Hafnaberg ... not to leave the path and the cairns under pain of getting lost - photo © Bernard Duyck 10.2016
Sources :
- Guide des volcans d'Europe et des Canaries - M.Krafft et F.D.de Larouzière - éd. Delachaux & Niestlé
- Global Volcanism Program - Reykjanes