Publié le par Bernard Duyck
The Snaefellsnes, Icelandic toponym meaning "Snaefell Peninsula", comprises geological formations divided into three main chronological entities:

- A Tertiary formation anterior to 3.1 Ma, forming part of an active rift system between 16 and 6-7 Ma (n ° 2 on the schematic map below), before its reorganization and the jump of the rift axis to the east (n ° 1 and 4 on the map).
- Formation in the Upper Pliocene and Pleistocene, between 3.1 Ma and the end of the last glaciation around 10.000 years ago.
- A post-glacial formation, between 10,000 years and the year 200, date of the last activity in Snaefellsjökull.
Individual eruption sites are aligned and grouped into three main volcanic systems:
- in the east, the Ljosufjöll
- in the center, the Lysuskard
- in the west, the Snafellsjökull

This last volcanic system has been active for 840,000 years and extends over 30 km E-W
The central volcano has been active for 190,000 years, with a post-glacial period active intermittently, but strong 5,000 years ago; It entered dormant in the year 200 +/- 150 years (GVP)
The tour of the peninsula starts from the north on gravel roads.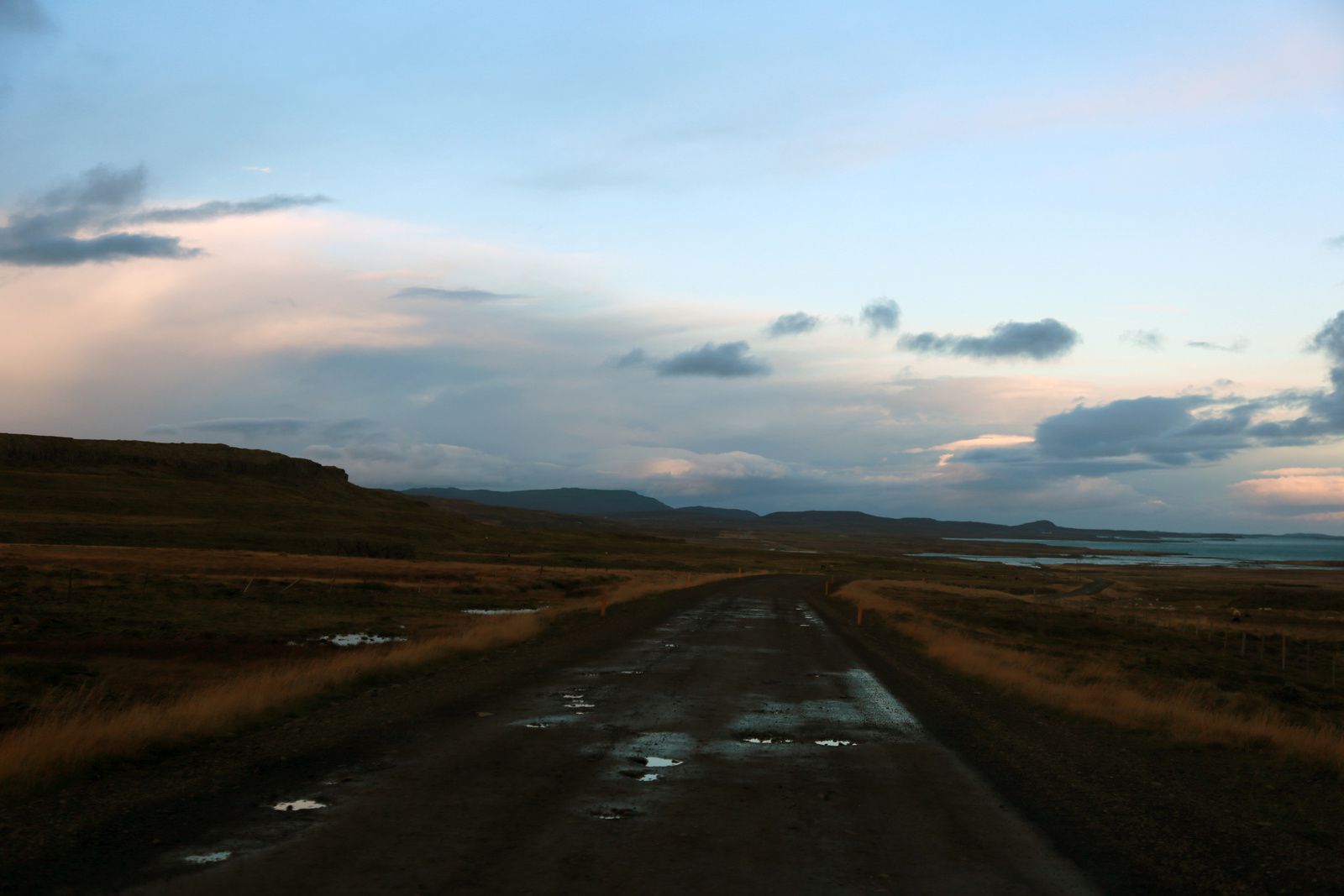 Access to the peninsula from the north is via gravel roads full of potholes - photo © Bernard Duyck 10.2016
After lining the Olafseyjarsund bordered by numerous islands, the first spot is the volcanic system of the Ljósufjöll Mountains, whose last eruption dates back to about 1,000 years after the settlement of the first men in Iceland.



The Ljósufjöll mountains - picture © Bernard Duyck 10.2016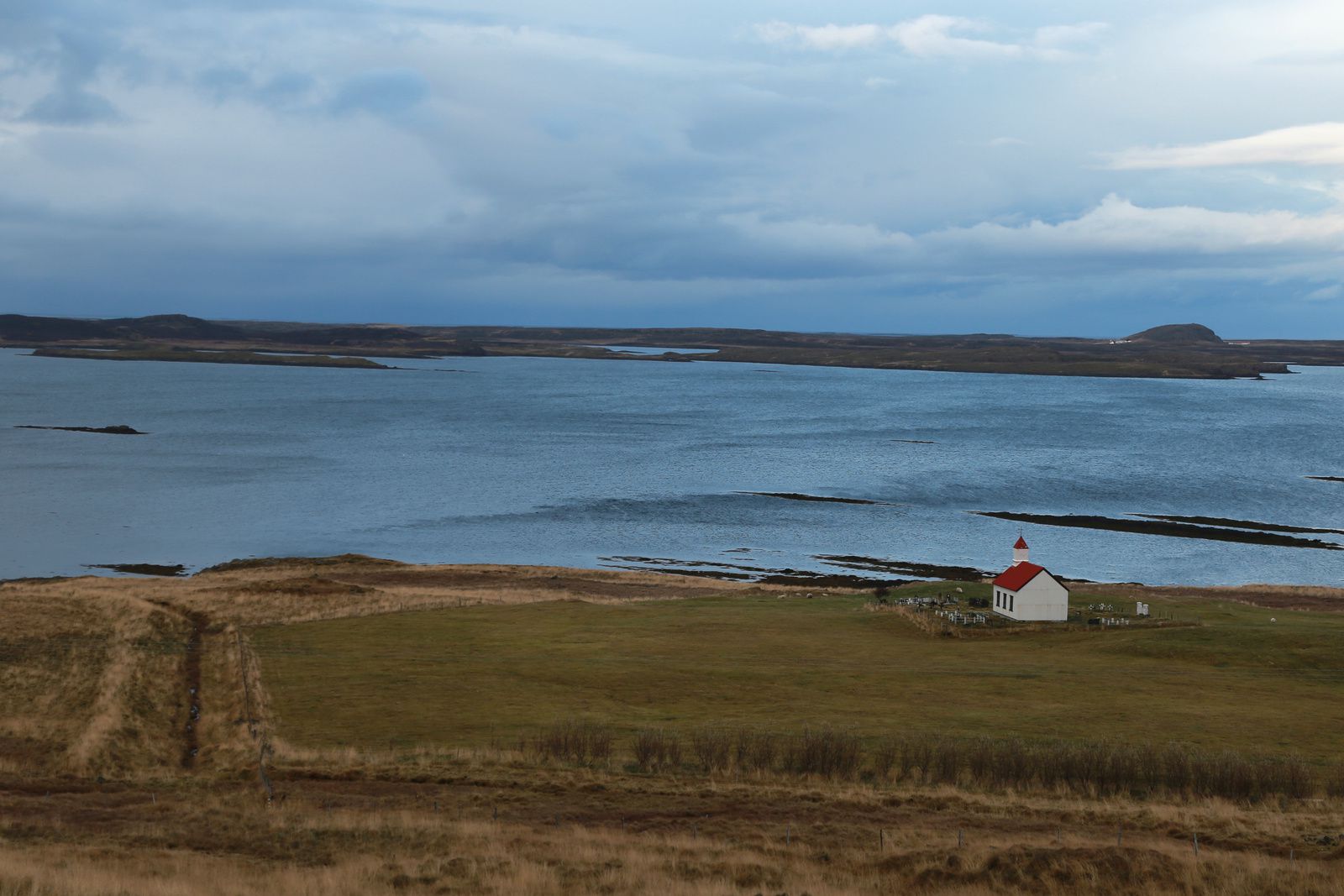 Olafseyjarsund bordered by islands, north of the Snaefellnes peninsula - photo © Bernard Duyck 10.2016
We cross lava fields, covered with mosses and lichens, for tens of kilometers.
To follow : the Kirkjufell, Olafsvik and Londrangar.
- Alkalic Rocks in Iceland with Special Reference to the Snaefellsjökull Volcanic System / Björn Sverrir Hardarson
The Geology and Geological History of the Snaefellsnes Peninsula
- Guide to volcanoes in Europe and the Canaries - M.Krafft and F.D.de Larouzière - ed. Delachaux & Niestlé
- Global Volcanism Program - Ljósufjöll volcanic system- link