Publié le par Bernard Duyck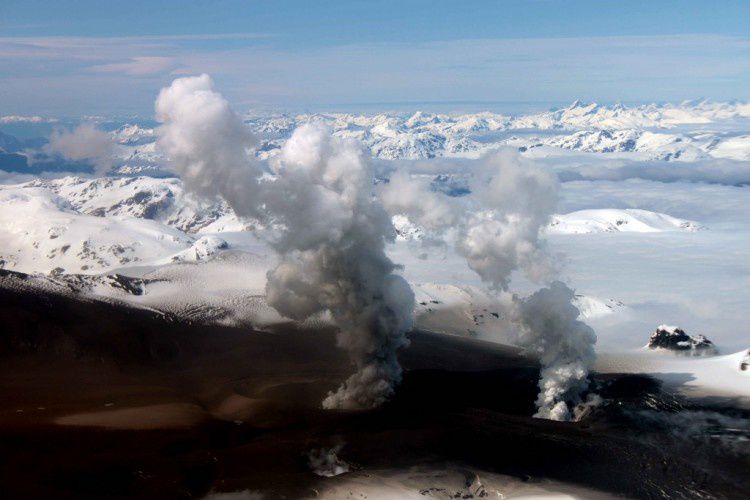 Cerro Hudson: the ice ofthe summit is covered with ash after the 2011 eruption - doc. The digital Angostora.
As reported on social networks on 2 December, the Cerro Hudson / in Chile has moved up to the amarillo alert level, following an increase in seismicity.
The number of earthquakes has increased in recent months and in November, a hybrid earthquake, in relation to rock fracturation and fluid circulation, and tremor were recorded. A safety zone of 3.500 m radius has been established.

The Cerro Hudson, remote from everything, covered with ice, was recognized as a volcano only after the eruption of 1971, of VEI 3. This stratovolcano owes its activity to the subduction of the Nazca plate under the South American plate. It covers 300 km², and its 10 km wide caldera is drained through a breach on the northwestern rim, which gave mudslides. Its most violent eruption known in the 20th century dates from 1991, and Is referred to as an VEI 5.

Source: Sernageomin
In Kilauea, after the episode of 29.11, a large portion of the wall of the Halema'uma'u vent collapsed on December 2 at 6:58, generating a small explosive episode, and expulsions of spatters.
Deflation continues, and the level of the lava lake, changing little, and the tremor fluctuate according to the variations of the spattering.
Last week, the sulfur dioxide emission ratio varied at the peak between 2,300 and 6,600 tons / day.

The 61g stream continues to enter the ocean at Kamokuna, fueled by a small breakout located on the Pali. The other breakouts remain active and feed a stream to the east.

Source: HVO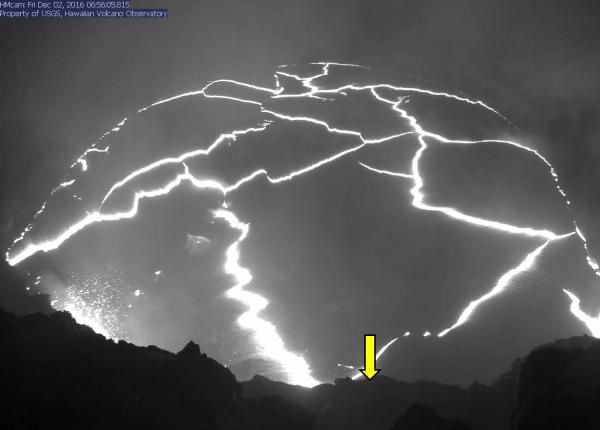 Halema'uma'u - the arrow indicates the portion of wall that is going to collapse - photo HVO 02.12.2016
Heavy rains, produced by a tropical storm and Hurricane Otto, slightly altered the appearance of the top of the Irazu volcano in Costa Rica.
The waters filled three lakes and a small waterfall falls into the main crater.
On the terrace Playa Hermosa, located between two craters, a lake of 1.2 m. depth and a volume of 90,000 m³ was formed; The second lake occupies the Diego de la Haya crater and a third formed outside the park. These seasonal lakes will disappear by evaporation. The accumulation of volcanic materials transformed by the fumarollium activity prevents natural drainage and promotes the accumulation of water. Mud slides have also occurred in the main crater.

Source: Ovsicori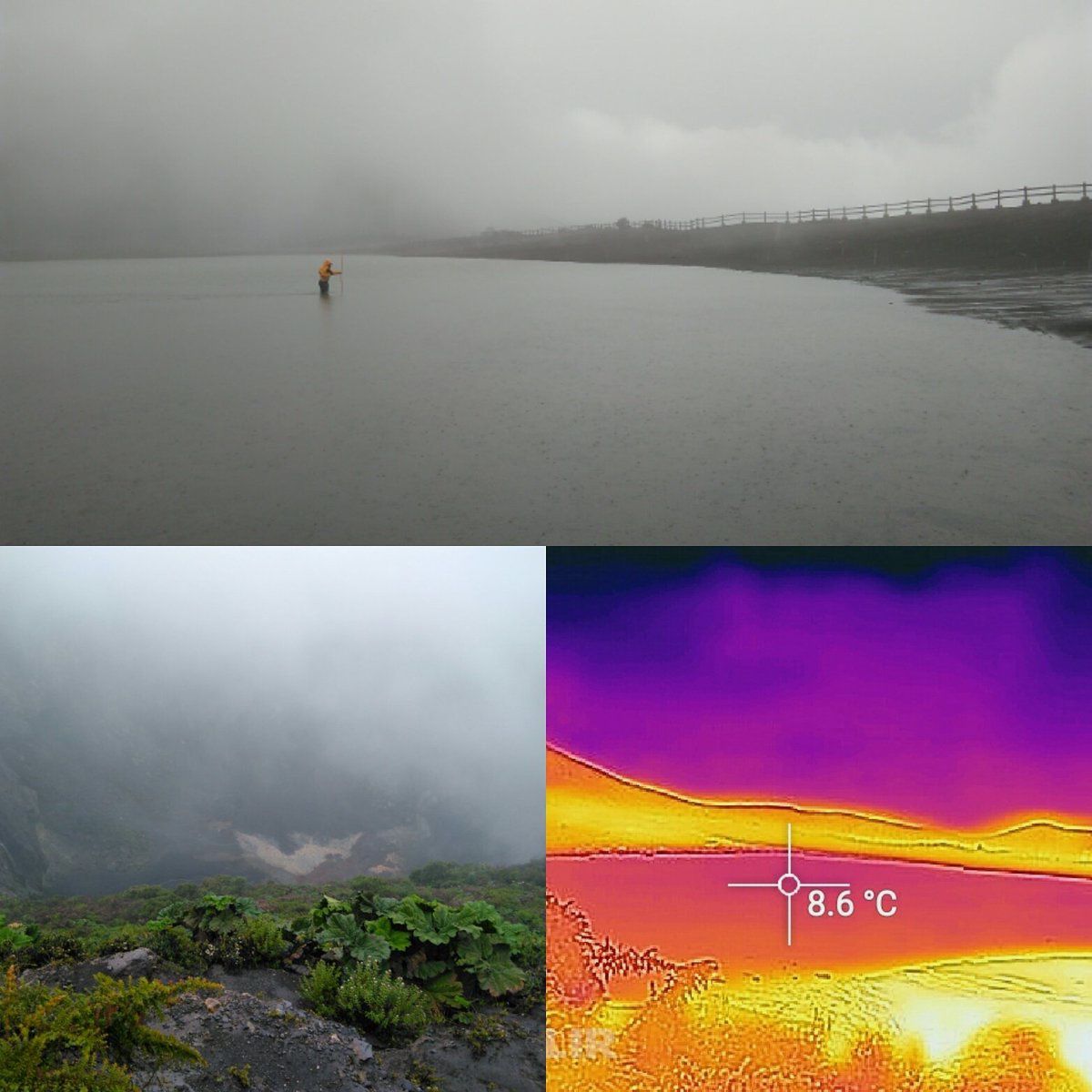 Irazu - new lake, the depth is measured by a man and its temperature by the thermal camera; Lower left, view of the main crater - doc. Gino Gonzalez-llama / Twitter