Publié le par Bernard Duyck
In Bogoslof, lightnings and seismographs indicate an eruption on 26 January starting at 6:50 AM AKST / 15:50 UTC; A strong increase in seismicity was recorded at 7h06 AKST.
The eruption produced a plume rising to 9,000 meters; The cloud, rich in ice and containing ash, was observed by satellite at 7:00 am AST, dispersing to the southeast at over 6,000 meters.
The aviation alert level turned red until the morning of the 27th.

Source: AVO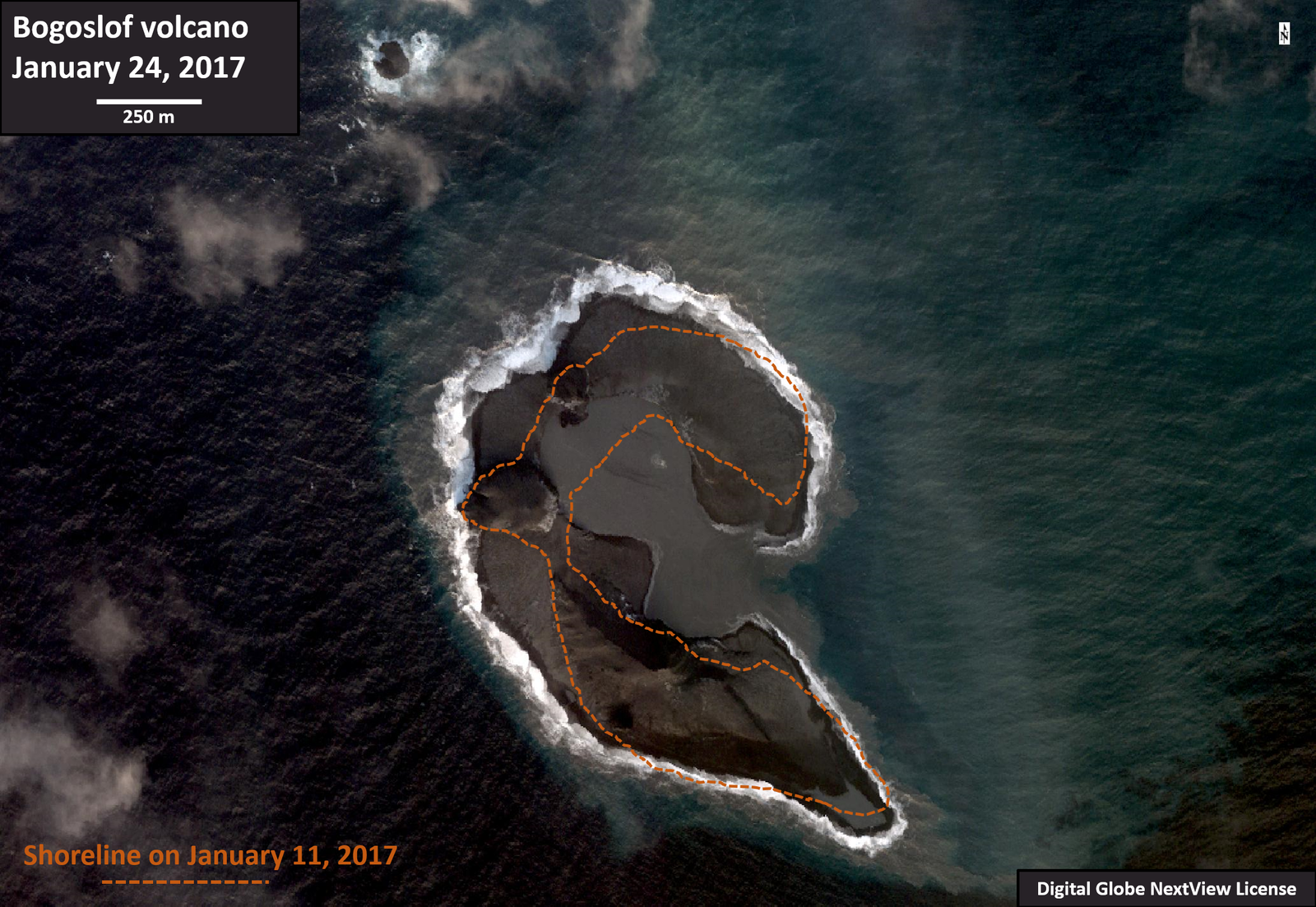 Bogoslof - evolution of the coastline between 11.01.2017 (dotted orange) and 24 .01.2017 (photo sat Worldview-2)
An interesting article by Marco Néri, Primo Ricercatore at INGV Catania, recalls the dangers of the volcanic activity of Etna during the winter period.
The snow has accumulated over several meters on the flanks of the volcano; the layer is unstable and can generate avalanches. To this danger common to the mountains, is added that of an active volcano at this time: the strombolian activity animates the saddle between the south-east craters.
Lava and snow do not agree: when their contact is on a slope, burning avalanches can flow at high speed towards the valley ... as was the case on 11 February 2014, when an avalanche of debris and lava, mingled with hot water and snow, covered the inner wall of the Valle del Bove in just a few tens of seconds.
Caution is recommended for hikers.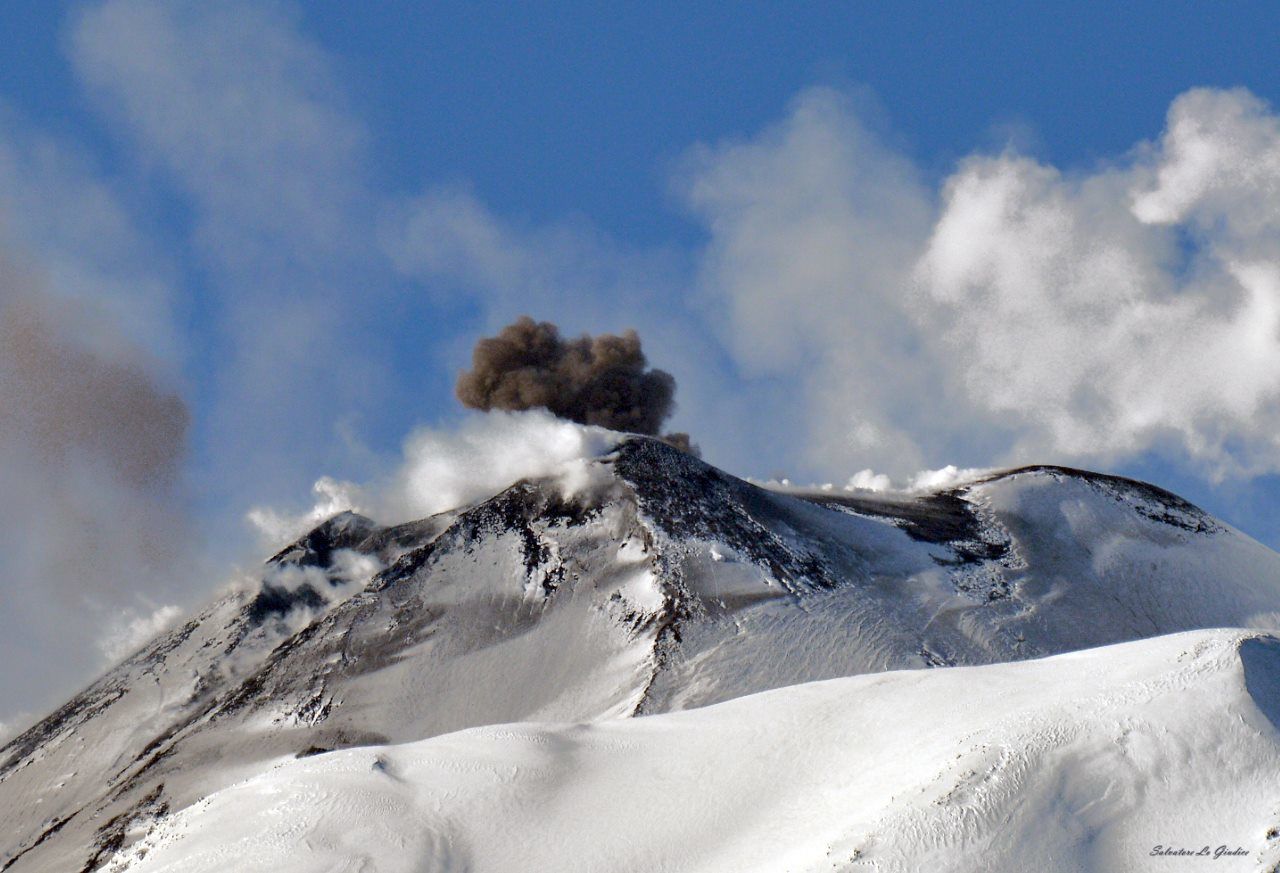 Etna - activity in the saddle between the two southeast craters blackens the snowy summit - photo 26.01.2017 Salvatore Lo Giudice
The first eruption 2017 of the Fuego lasted only 24 hours. On 26 January at midday, only weak explosions were observed, accompanied by a plume of ashes rising to 4,300 m asl, to disperse over 10 km on a western sector. Lava flows in the Trinidad and Ceniza barrancas will stop, and only the fine particles generated by the pyroclastic flows remain in suspension.

Source: Insivumeh
At Colima, the explosions continued during the day of 26 January and the following night.
We will point out the episode of 22:02, which was accompanied by large incandescent falls and a plume that rose to 3,500 m height then drifting to the north.