Publié le par Bernard Duyck
The explosive activity of the Colima continues: on January 7, at 16:02 a strong explosion propelled the ash plume to about 5,000 m in height.
Colima airport suspended operations at 6:30 pm due to ashes.
A new explosion occurred at 19:32 and on January 8 at 0:55.

Sources: webcamsdeMexico and Preoteccion civil de Jalisco
Since January 6 at 5 pm loc. the Turrialba maintained its constant ash emissions, with a plume varying between 500 and 1,500 meters in height, depending on wind variations at the top.
On the evening of 7.01, the cloudiness prevented an observation of the plumes by the webcams. The tremor remains of medium amplitude, with variations in relation to ash emanations.

On January 6, the Central Valley was placed in green alert, the lowest level, due to continuous ash falls on a densely populated area.

Sources: Ovsicori and Red sismologica Nacional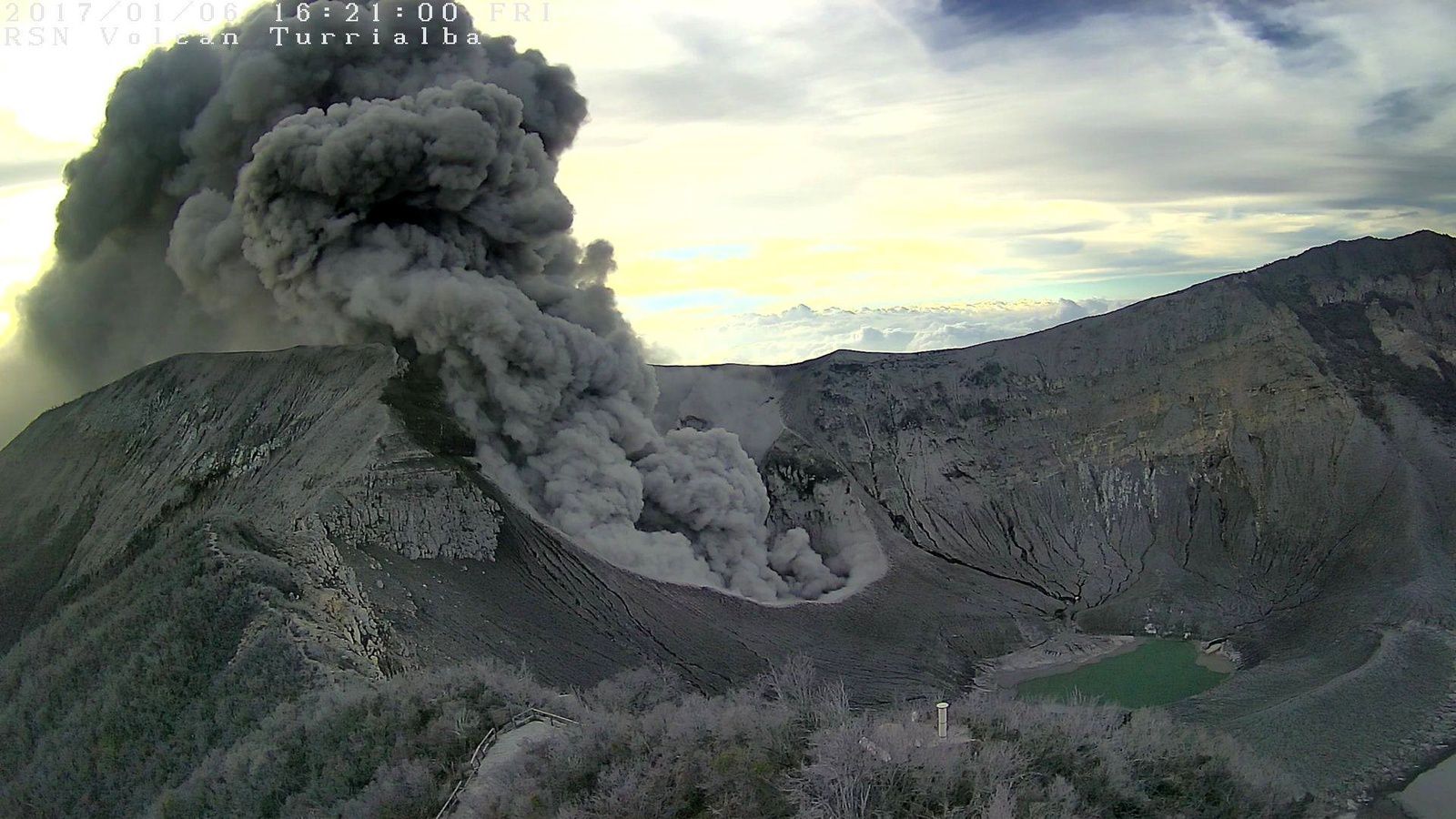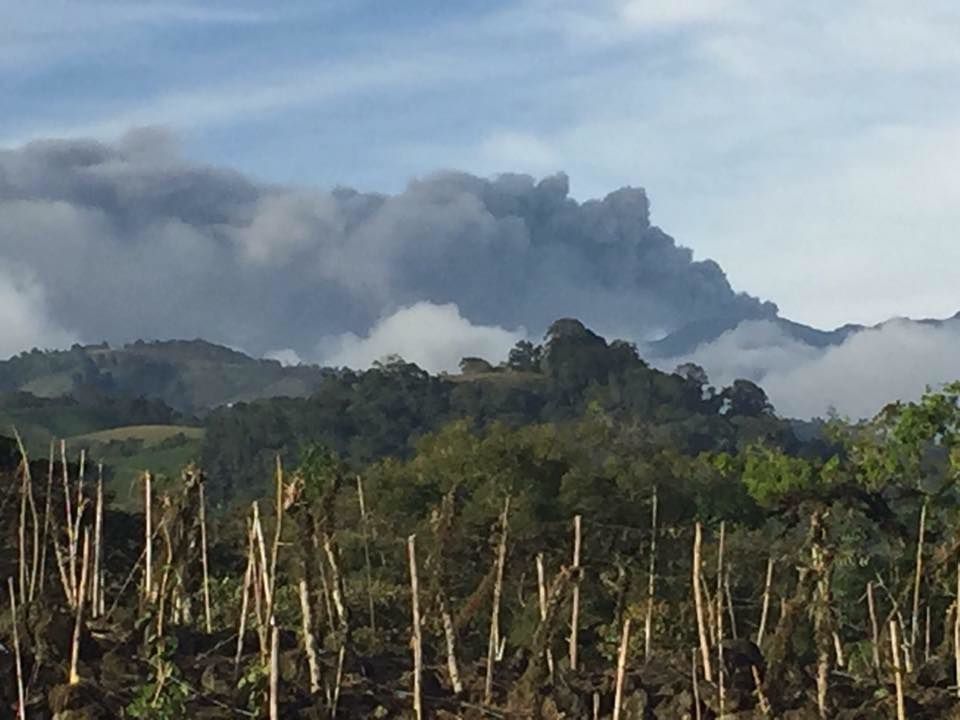 Turrialba 06.01.2017 / 10h20-21 - Ovsicori webcam and photo of Norman Gómez, from Cervantes de Alvarado / Cartago via Ovsicori
In Kamokuna, after the collapse of the lava delta, which began on 31 December 2016 at around 14:45 local time, an image captured by the Landsat-8 OLI / Operational Land Imager satellite on 3 January 2017 shows that almost the entire delta has disappeared. Part collapsed extends 180 meters east of the delta edge, and cuts the interior of the terrain up to 70 meters from the coastline.
On the map established by the USGS, the remaining sections of the delta are colored pink. Active lava tunnels are drawn in yellow (dotted out for uncertain locations.

Sources: HVO-USGS & NASA Earth Observatory