Publié le par Bernard Duyck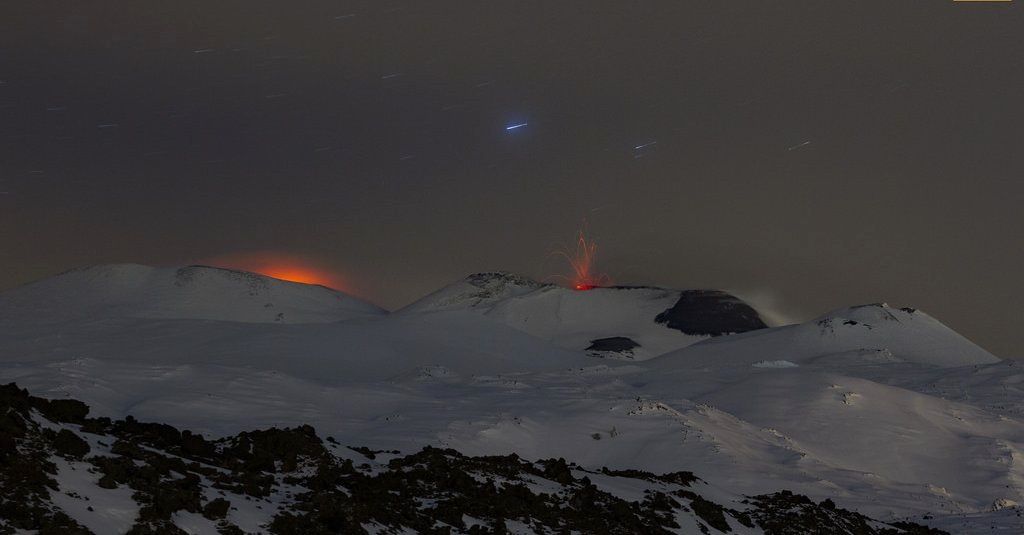 Etna - glowing at the Voragine and explosion at the SEC - a click to enlarge - photo 23.01.2017 / Giuseppe Distefano / EtnaWalk
Etna remembers our good memories: at sunset, on 23rd January, small strombolian explosions marked the south-east crater, first activity for 8 months as specified by Boris Behncke.
One of these explosions is located at the vent of the saddle between the new and the old south-east crater.
Little change in the layout of the tremor ... case to follow.

An incandescent glow is also visible at the level of the Voragine, as shown in the photo by Giuseppe Distefano.
For the fun, a beautiful ring of steam produced by Etna this 19.01.2017.

Sources: Boris Behncke and EtnaWalk; Webcams RadioStudio7 & INGV Catania
The Colima was again the site of an explosive activity yesterday, with a stronger explosion at 15:47, which was accompanied by a plume of ashes and gas rising to more than 3,000 meters.

Source: Proteccion Civil de Jalisco.
In its weekly report for the Sabancaya, I.G. Peru reports that earthquakes associated with magmatic movements (LP, tremor and hybrids) have remained at levels similar to those of the previous week. Two VT earthquakes of magnitude 3.5 & 3.7 occurred more than 10 km north of the crater. On average, there were 76 daily explosions.
The eruptive plumes reached 2,500 meters above the crater, spreading over more than 40 km in the direction of S and SO.

Source: IG Peru