Publié le par Bernard Duyck
In its report of 31 January, the AVO reported bursts of explosive activity at Bogoslof, beginning at 5:20 UTC, and which is intensifying; more than 10 short-lived explosions were detected by seismic networks and infrasound and flash logging.
The intensification of the episodes and the altitude of the volcanic clouds are increasing, which justifies a return in red aviation alert.
At 7:00 UTC, a cloud was observed by satellite at over 6,000 meters.

Source: AVO
Turrialba - activity of 29.01.2017 - doc.RSN
Activity has picked up again in Turrilaba. There are ash and steam emissions on 27 January, rising more than 500 meters above the crater (RSN)
A strong explosion is reported Saturday 28.01 at 10.30 am (Ovsicori), as well as a plume not exceeding 500 meters above the crater, then the 29.01 at 8:46 (RSN).
Yesterday, observations were impossible due to cloud cover.
Ashes and sulphurous odors are reported in Coronado, Ipís, Guadalupe, Tibás, Moravia and Sabanilla.
Access to the Turrialba Volcano National Park remains closed and rescue agencies maintain a two-kilometer security zone around the crater, which has not prevented groups of tourists from entering the Turrialba Volcano National Park.

Sources: Ovsicori and RSN
In Etna, in addition to the swarm of earthquakes that marked the southwest flank yesterday, a weak strombolian activity is reported at the Bocca Nuova and the southeast crater on the night of 31 January.
Boris Behncke reports that the strombolian activity of the southeast crater is practically devoid of ash this morning.

Sources: Etna Walk, Marco Restivo & Boris Behncke.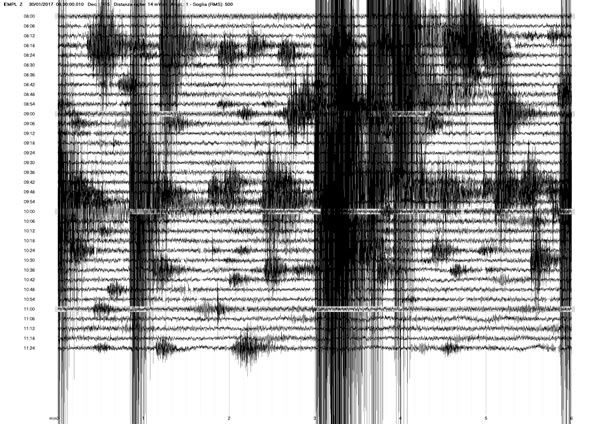 Seismic swarm 30.01.2017 - Sismogramma registrato alla stazione sismica di M. Parmentelli in cui è evidente la fase attualmente più intensa dello sciame sismico in corso all'Etna. EMPL_Z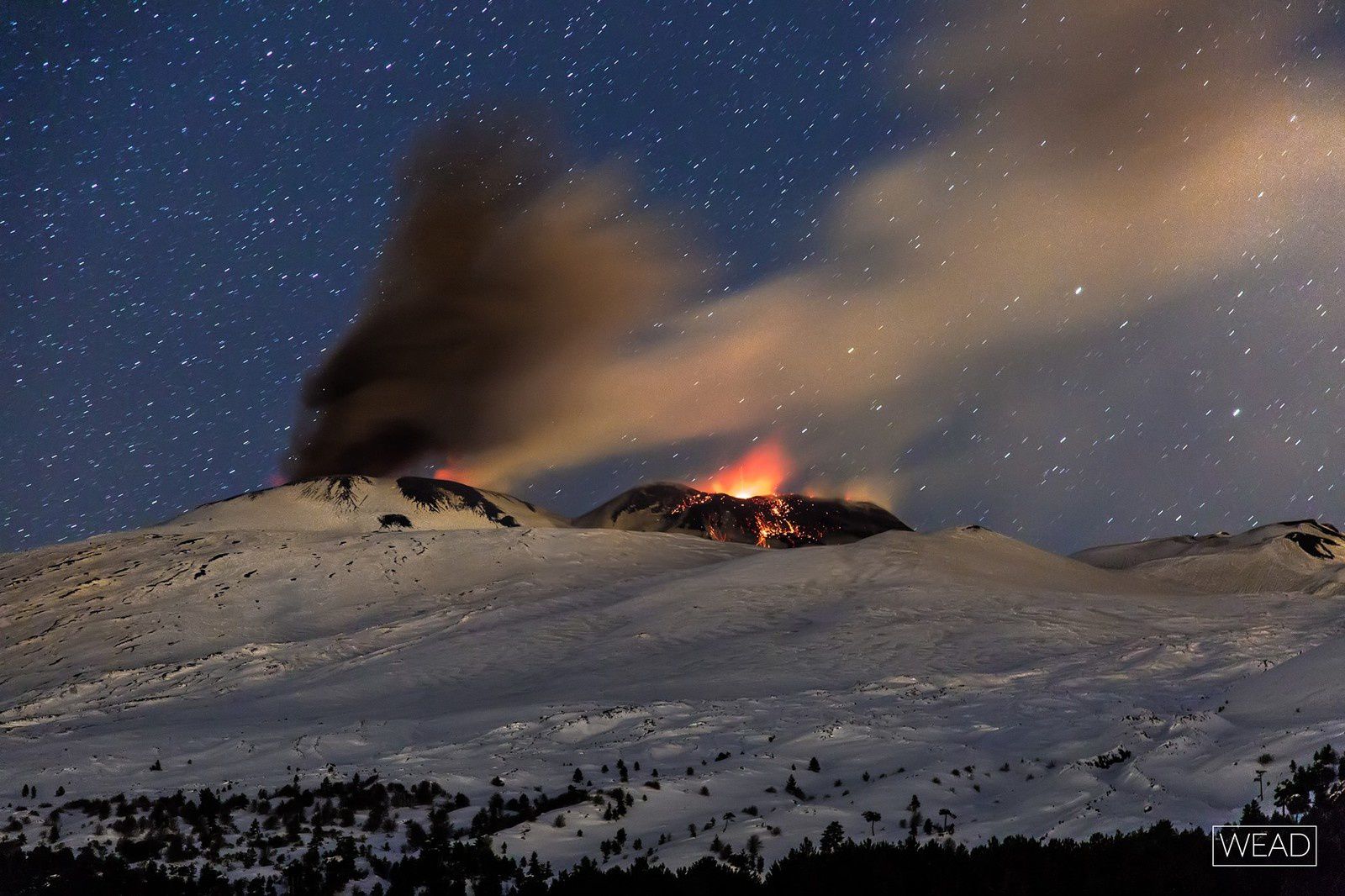 Etna - Strombolian activity at the Bocca Nuov and the south-east craters - photo Marco Restivo 31.01.2017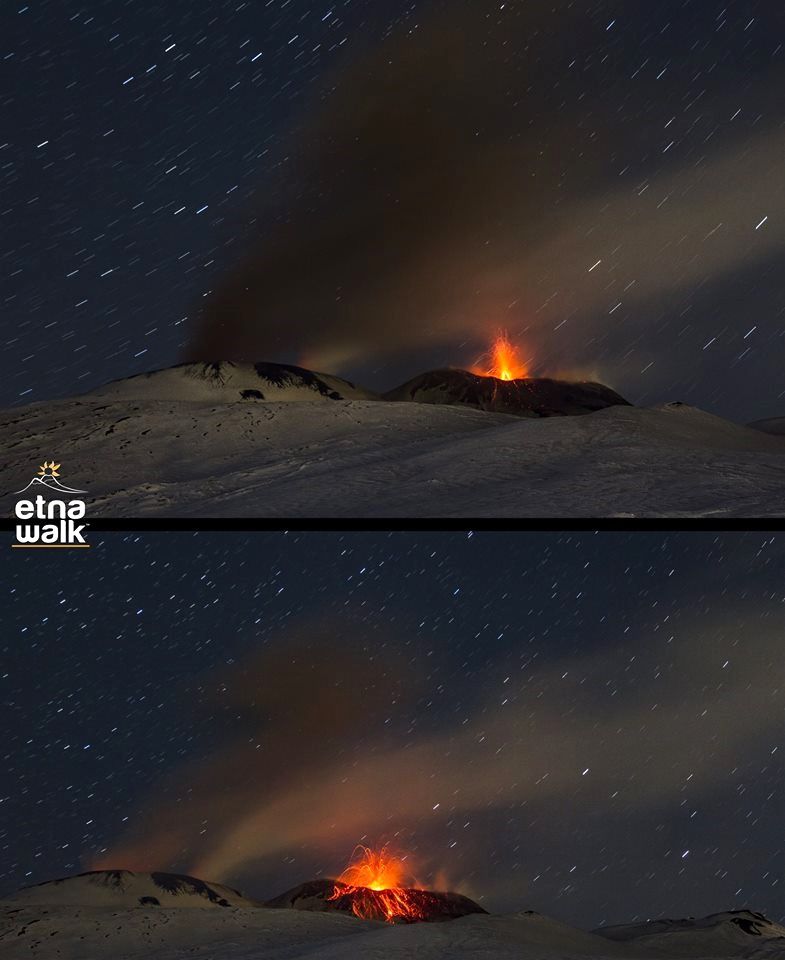 Etna - strombolian activity at the Bocca Nuov and the south-east craters - photo Giuseppe Distefano / EtnaWalk 31.01.2017