Publié le par Bernard Duyck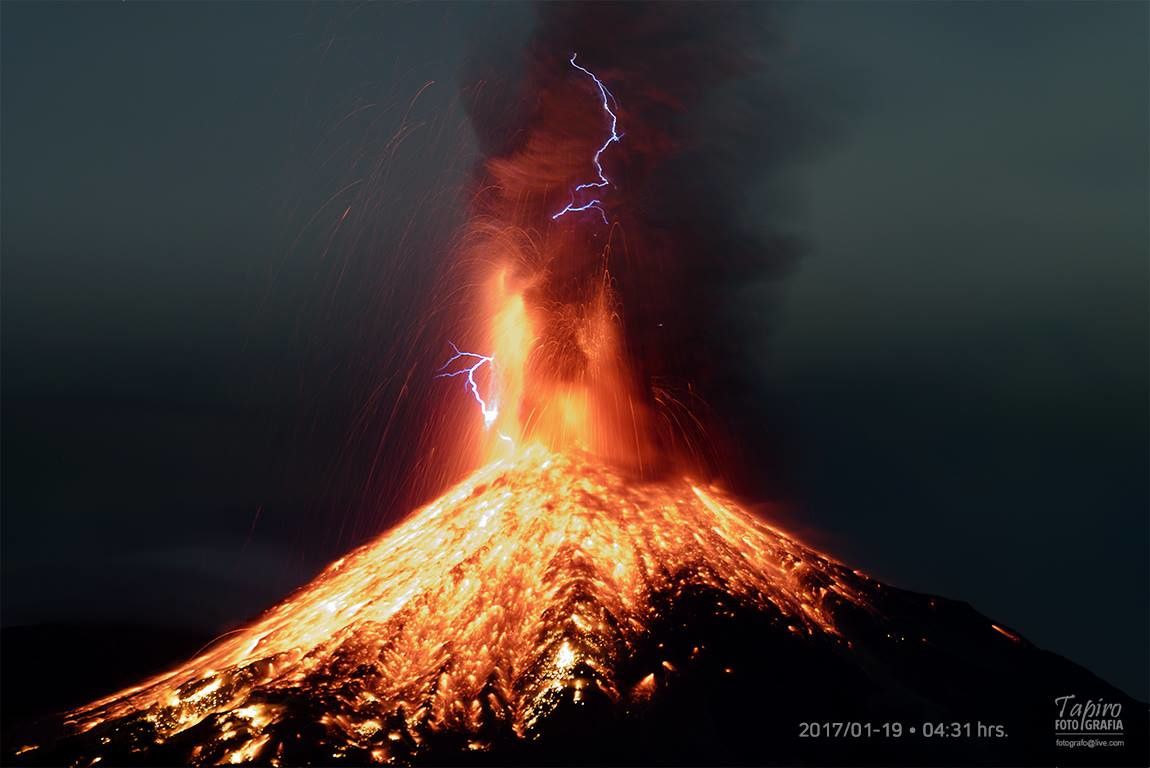 Colima - violent explosion on 19.01.2017 / 4h31 - photo Sergio Tapiro (Nikon 810A, Toma of 30 segundos, ISO 800, F2.8)
After the important activity of January 18, the Colima did not calm down yesterday.
A violent explosion was recorded on 19 January at 4:31 am local, accompanied by a plume of ash rising more than 2,000 meters before leaning northeast and bombing on the northern slopes, the south and the west. Lightning was photographed in the plume, caused by the friction between the ash particles thrown violently. Falling ashes are recorded on Ciudad Guzman, Zapotiltic and Tamazula.
Due to the strong activity of the last days, the Civil Protection of Jalisco recommends to take precautions against the ashes emitted (see box below); In addition, it reinforces its visits in the surroundings, organizes information meetings with the population and the school directors. It exhorts not to create or amplify rumors, the current activity being in the scenarios envisaged for the level of alert, that remains amarillo, with a prohibited zone of 8 to 12 km according to the states.

Sources: webcamsdeMexico, Proteccion Civil de Jalisco and Azteca Noticias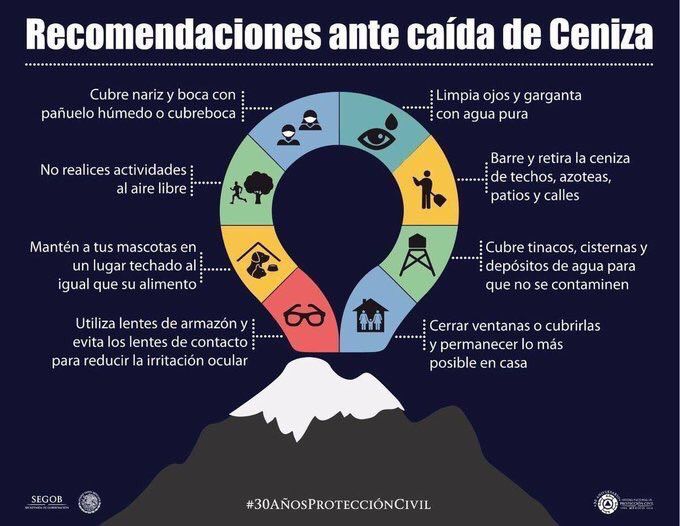 Colima - recommendations to be taken against the ashes emitted by the volcano - doc. SEGOB / Proteccion Civil / Twitter
In Turrialba, activity remained at a relatively low level, characterized by predominant gas emissions, alternating with low ash emissions and a plume not exceeding 300 meters above the crater. No ash falls or sulfur odors were recorded.

Source: Ovsicori.
In Bogoslof, no emission of ash has been observed since that of January 18 at 13:20 AKST. The seismicity remains at a low level, and the aviation code has been reduced to orange.
It should be noted that following the activity related by the AVO, the coastline changed between January 16 and 18 .

Source: AVO.