Publié le par Bernard Duyck
So far from each other, our Earth and the planet Mars possess similar structures that could shelter an alien life as they have done on our planet for very distant ancestors: lava tunnels.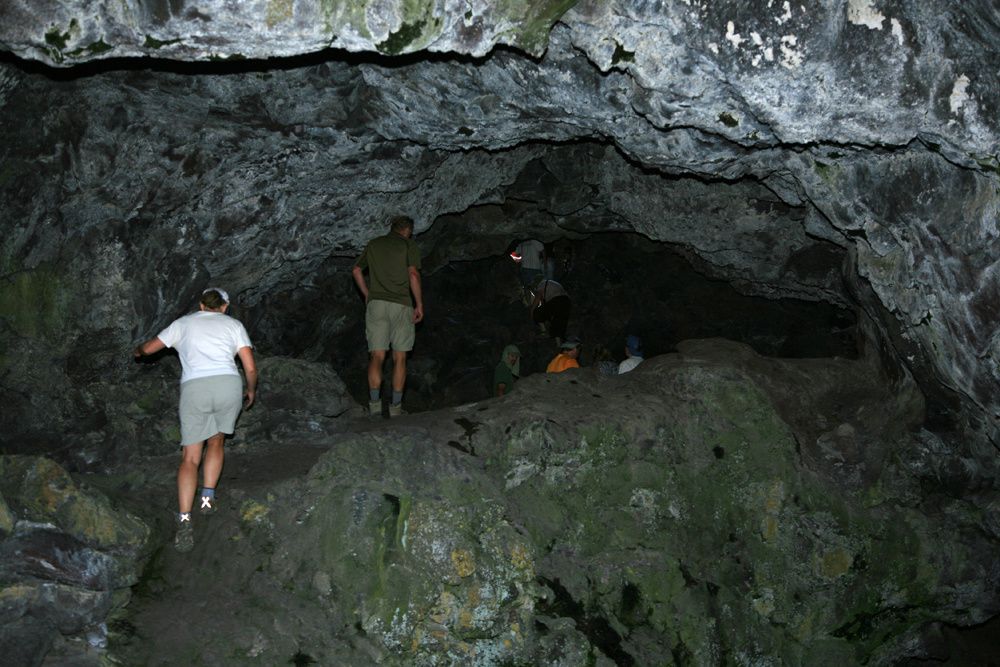 Crater of the Moon - the Indian tunnel is accessible to visitors due to its size - photo © Bernard Duyck
A team of NASA researchers undertook last August to scan in 3D, using a LIDAR, one of the largest lava tunnels in the Crater of the Moon site, the Indian tunnel.
Its measurements: more than 9 m. of height, for a width of 15 m. and a length of +/- 250 m., with many lateral arms.
The tunnel system, of which the Indian tunnel is part, has formed within the lavas produced by a fissure eruption in the Big Craters region.

Their goal is twofold: to better understand the geological past of our Earth, but also to learn about the potential of underground life on other worlds.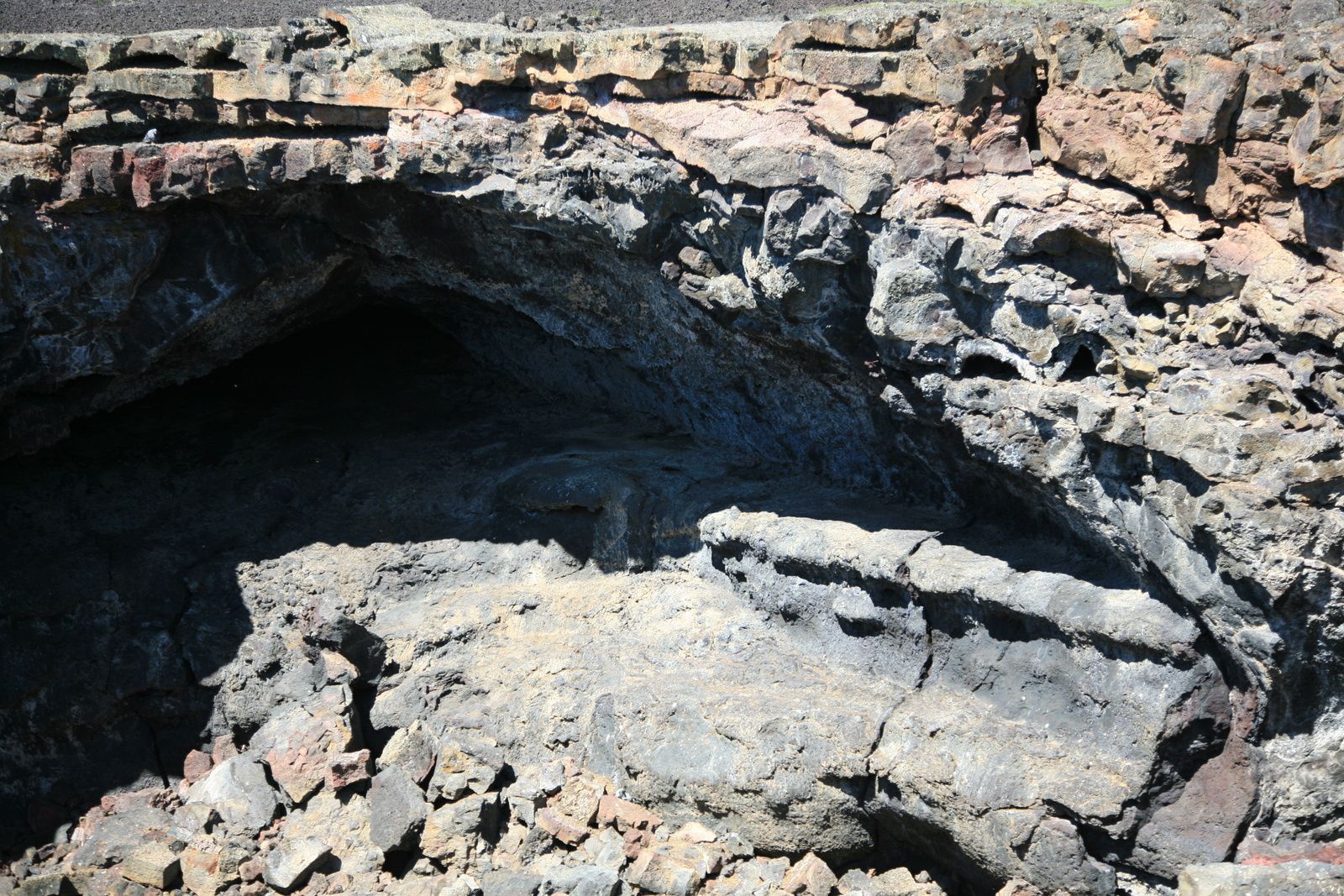 Crater of the Moon - Indian tunnel, the entrance skylight shows a beautiful bench - photo © Bernard Duyck
This is not the first time that Nasa has dealt with this site.
After being frequented by members of the Shoshone and Bannock Indian tribes several thousand years ago, and the first explorers in the 1920s, Crater of the Moon served as a geological training ground for the Apollo 14 astronauts in 1969.

Thousands of miles of unexplored tunnels exist on the planet Mars ... they could serve as shelter for members of future Martian expeditions, to protect themselves from radiation, extreme temperatures, dust storms ... but to send them in these tunnels without having explored them is dangerous. It will be necessary first to use a rover to do this, and Nasa proposes to test these robots in the tunnels of lava of Crater of the Moon.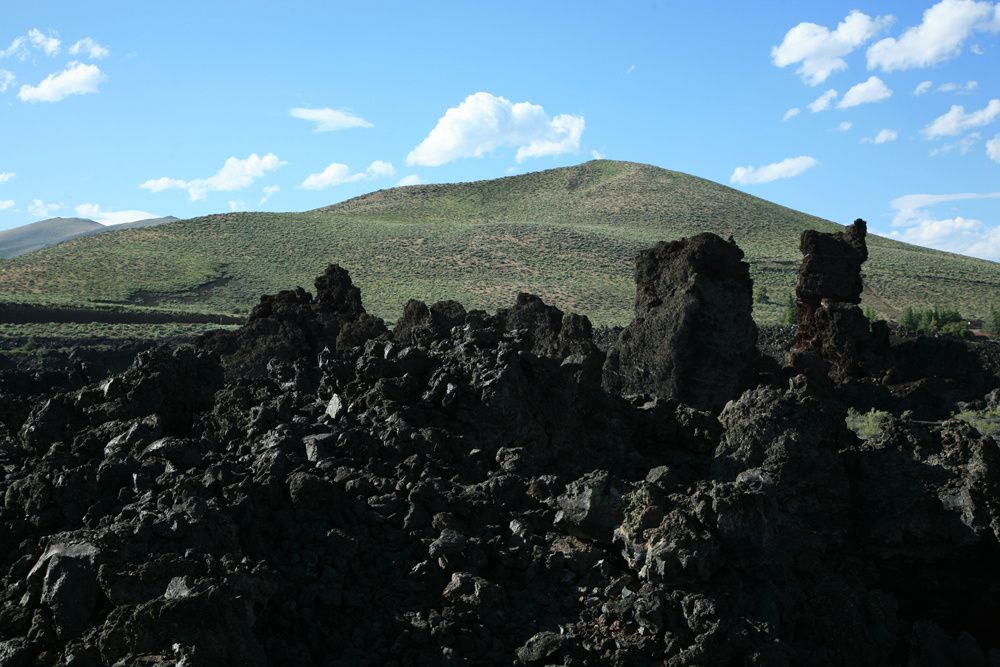 Crater of the Moon - Huge monoliths, on the North crater flow trail, are actually fragments of crater edges, carried away by lava flows - like icebergs by the sea - during the last eruption. Photo © Bernard Duyck