Publié le par Bernard Duyck
The month of January is traditionally the month of volcanic awareness on the island of Hawaii.

January 3 also marks the anniversary of the onset of the eruption on the eastern rift zone of Kilauea, which began in 1983.
The fissural eruption lasted over six months, located between the crater Napau and Kalalua; In June 1983, it settled at the crater called Pu'u O'o, where it continued afterwards.
Over the past 34 years, lava flows have covered 142 km² of public and private land, destroyed 215 infrastructure, and vast areas of forest.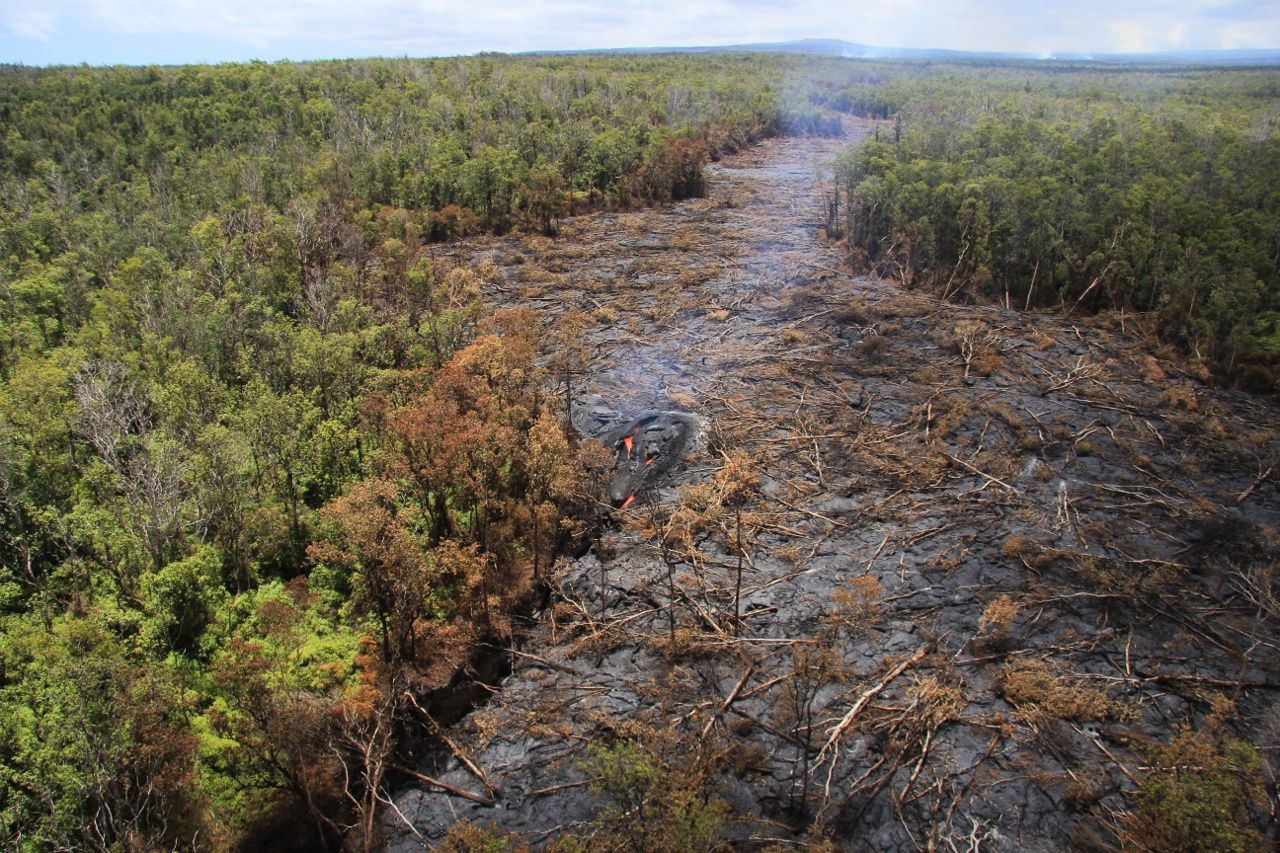 Forest area destroyed by lava flow, which plunges into a crack (in the center of the photo) - photo HVO 01.09.2014
The vent that opened in March 2008 at the summit of Kilauea, home to an active lava lake, is the main source of sulfur dioxide that is responsible of the VOG (pollution fog with volcanic gases) which impacts the inhabitants of the island.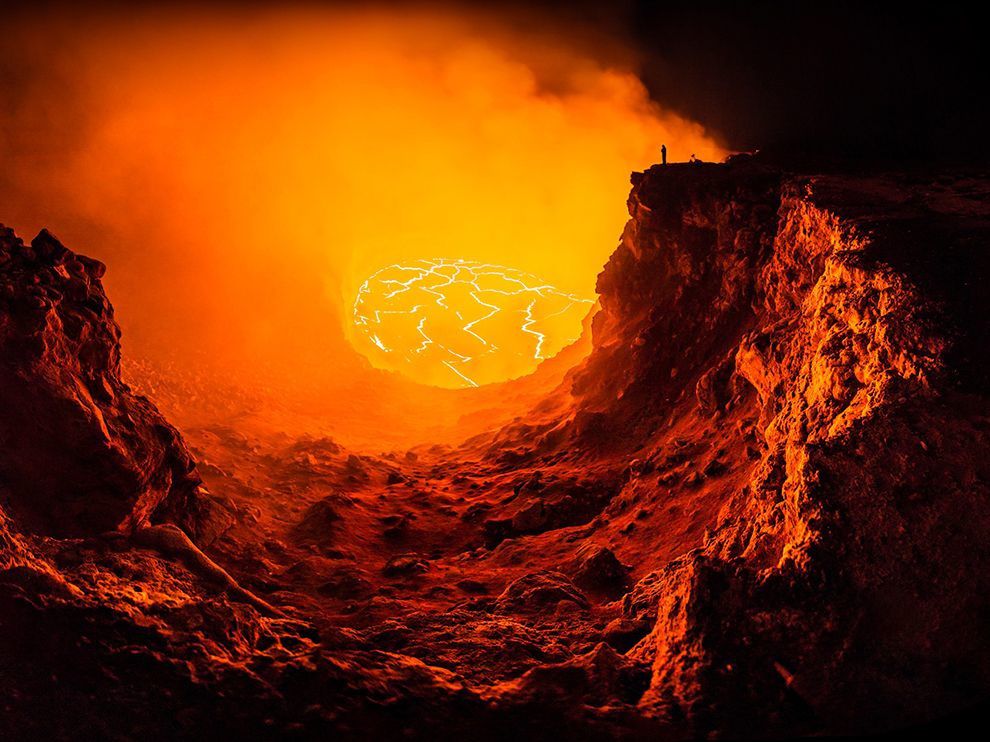 "Volcanic selfie" - the lava lake of the Halema'uma'u - 23.07.2014 - photo Andrew Hara, National Geographic Your Shot
The Mauna Loa, reputed to be the largest active volcano on Earth, settled in a relatively short period, from 600,000 years to a million years ago.
However, eight per cent of the surface of this volcano is covered by lava flows dated under 10,000 years, and 33 eruptions occurred during the last 174 years, the most recent in 1984.
In September 2015, following an increase in seismicity and deformation, the level of volcanic alert rose one notch, from normal to Advisory.