Publié le par Bernard Duyck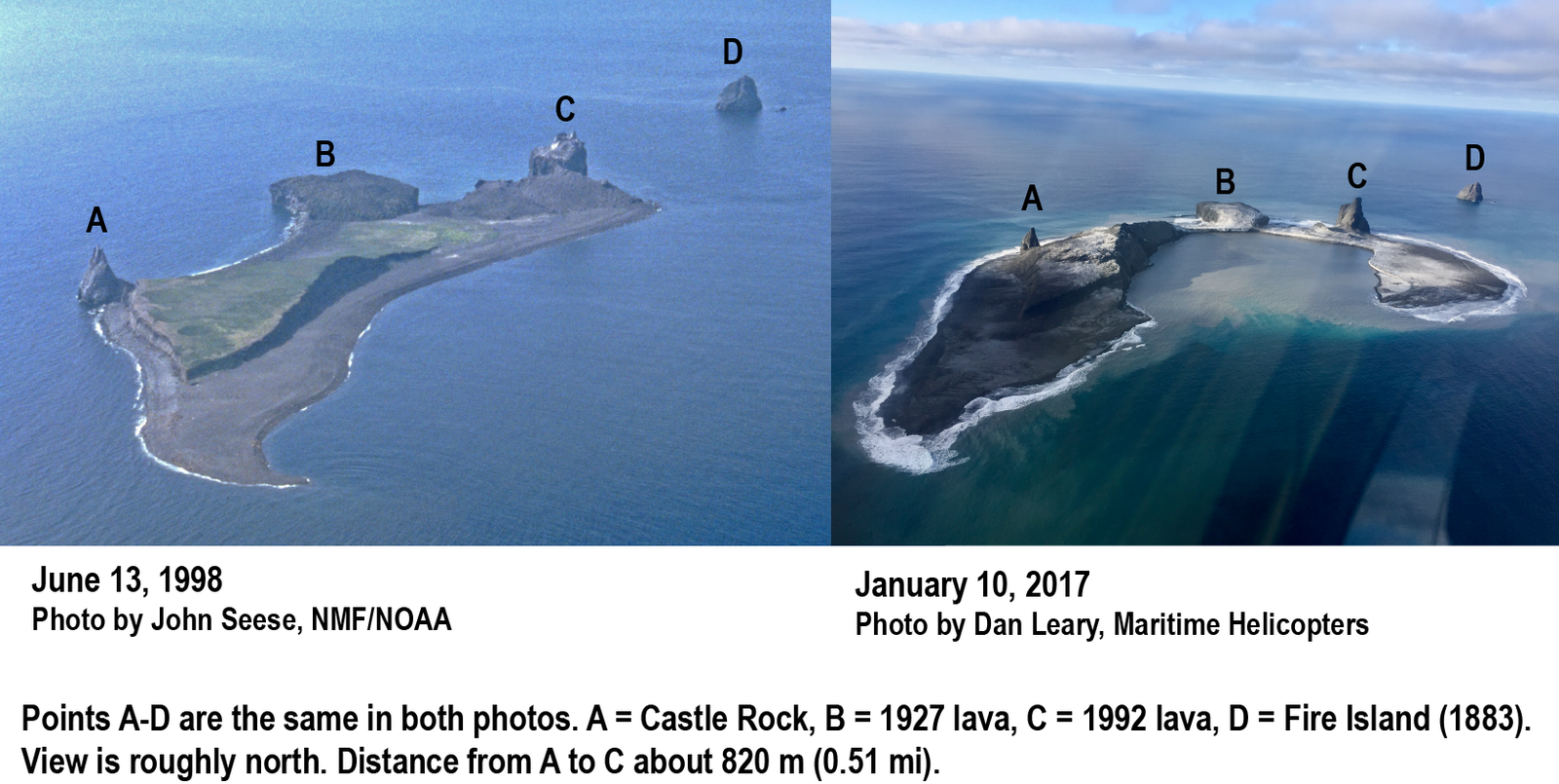 Comparaison of Bogoslof Island, 1998 to 2017 showing changes in the configuration of the island as a result of the ongoing 2016-17 eruption. IMAGE: photo 1998 courtesy of John Seese, National Marine Fisheries/NOAA. - photo 2017 courtesy of Dan Leary, Maritime Helicopters./ Alaska Volcano Observatory / U.S. Geological Survey A click to enlarge
The Bogoslof remains unstable and its activity remains unpredictable, despite a lack of emissions yesterday. The aviation alert level remains orange, as an explosive activity can resume with little or no warning signs.
In a flyover on January 10, you can see the island covered with black ash and the diameter of the crater of underwater explosion, which is about 300 meters.
The AVO has put on line a picture of 1998 for comparison ... the eruption 2016-2017, in progress, strongly modified the morphology of the island Bogoslof.

Source: AVO-USGS
In Hawaii, the 61g lava flow remains very active and the flow at the sea entrance to Kamokuna has increased since early January, given the available photos.
The encounter between the very fluid lava and the sea water is explosive and generates a corrosive plume of fine particles and hydrochloric acid in addition to the steam. A cautious approach to these flows by the sea is recommended especially as the cliff is likely to collapse again.

Sources: HVO and Lava ocean tours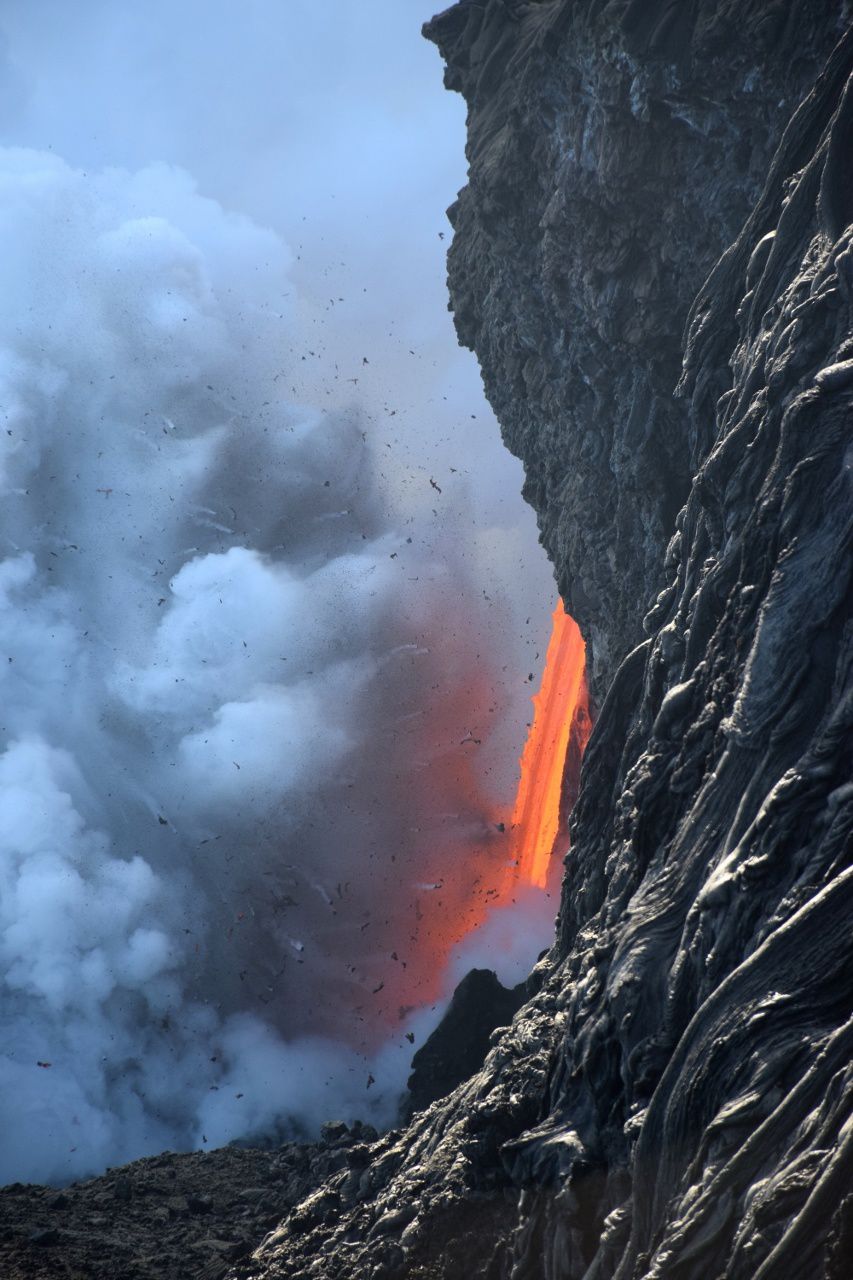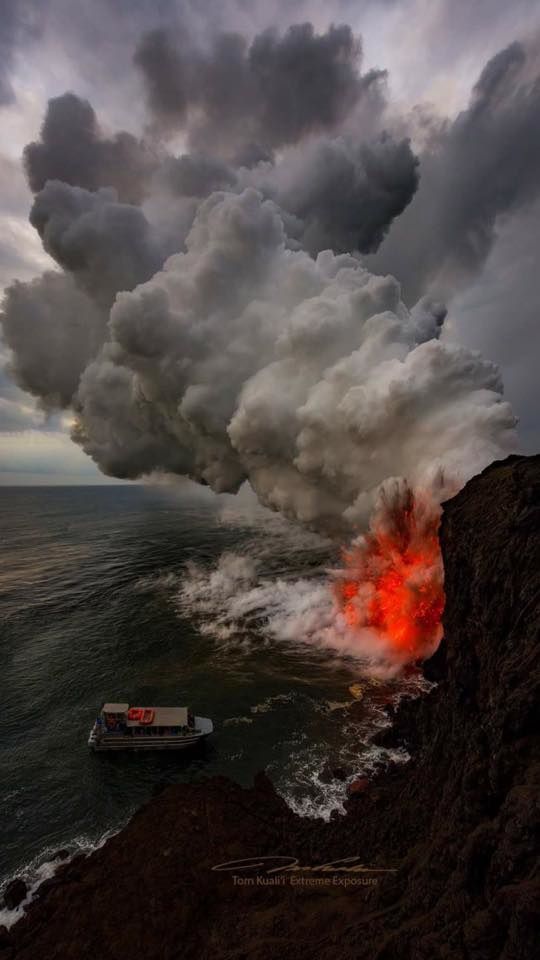 Kilauea / sea entrance of the 61g lava flow : top photo 03.01.2017 / HVO - bottom picture Tom Kuali / Extreme exposure 12.01.2017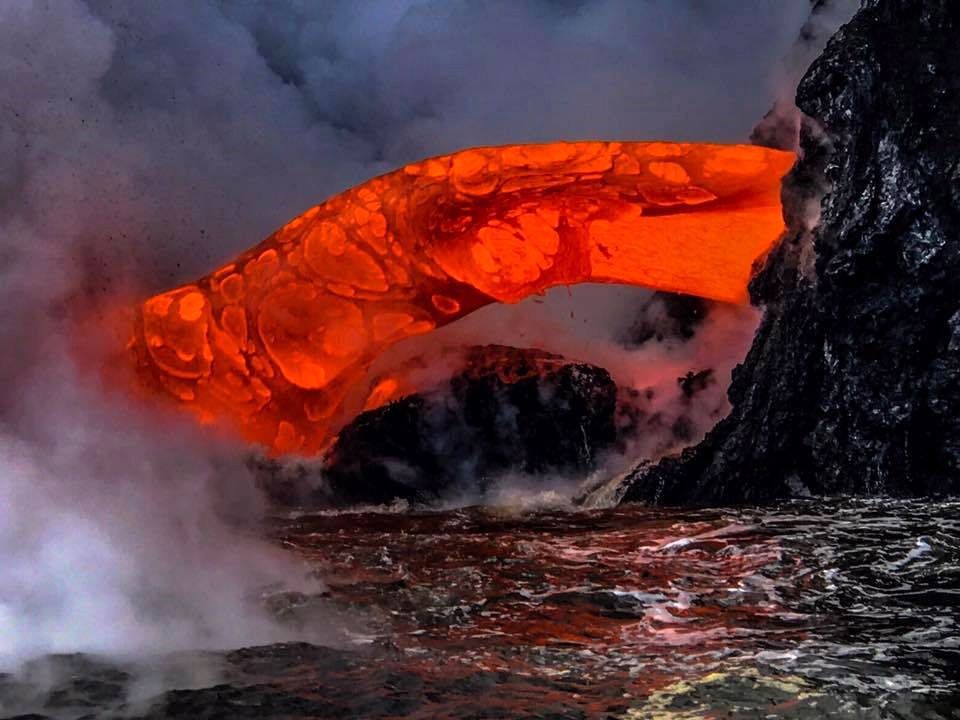 Kilauea / sea entry of the casting 61g ... a particularly powerful injection - image stop from a video of Lava ocean tours