Publié le par Bernard Duyck
Colima continues to exhibit an explosive activity.
On 16 January around 10:20, a major explosion took place, particularly well followed on the webcam.
Around 22:36, a constant emission of ashes and incandescent fragments began.
The alert level remains unchanged.

Source: webcamsdeMexico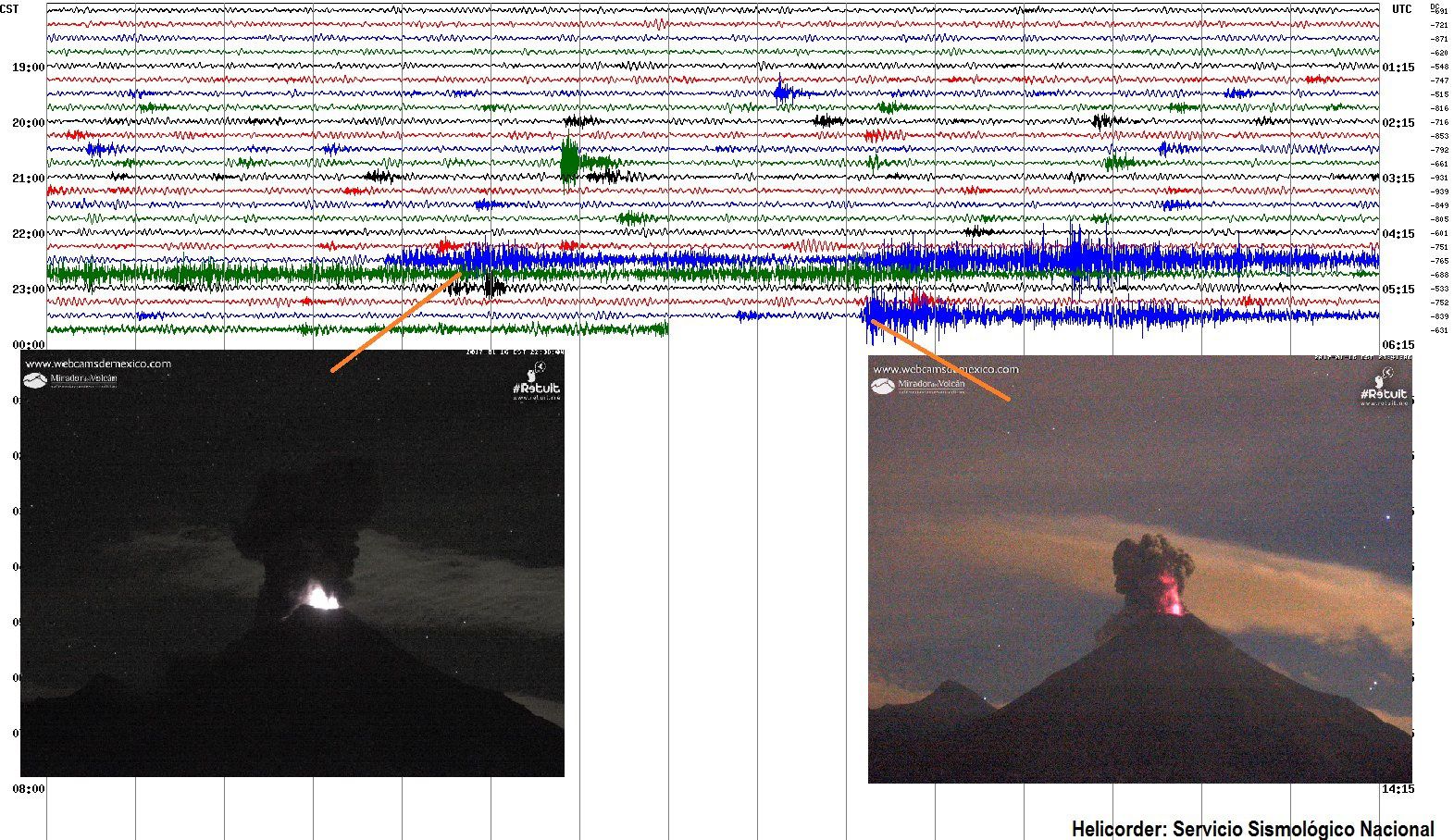 Colima 2017.01.16 - both ash emissions of the night, non-explosive, and accompanied by tremor - Doc. Colima Volcano / Twitter
The activity of Turrialba shows a decline on 16 January; The crater could be observed during all the day, characterized by an emanation of gas, and little pulsations of ashes. The plume emitted does not exceed 500 meters above the crater. An odor of sulfur is perceptible to the west of the volcano.
The Ovsicori reports many affected areas: Carrizal, Poas, Parque Nacional Braulio Carrillo, Coronado, Granadilla, Guadalupe, Ipís, Moravia, Tibás, Desamparados, Alajuelita, Patarra, Aserrí, San Jose, Pavas, Zapote, Curridabat, Tres Ríos, San Pedro, Sabanilla, Escazú, Santa Ana, Heredia, San Isidro, Santo Domingo, San Rafael, Santa Barbara, Barva, Alajuela Finca Central, Finca Silvia, Finca San Bosco, Finca Lara, Finca Echandi, Finca Volio, Raicero Tajo .

Source: Ovsicori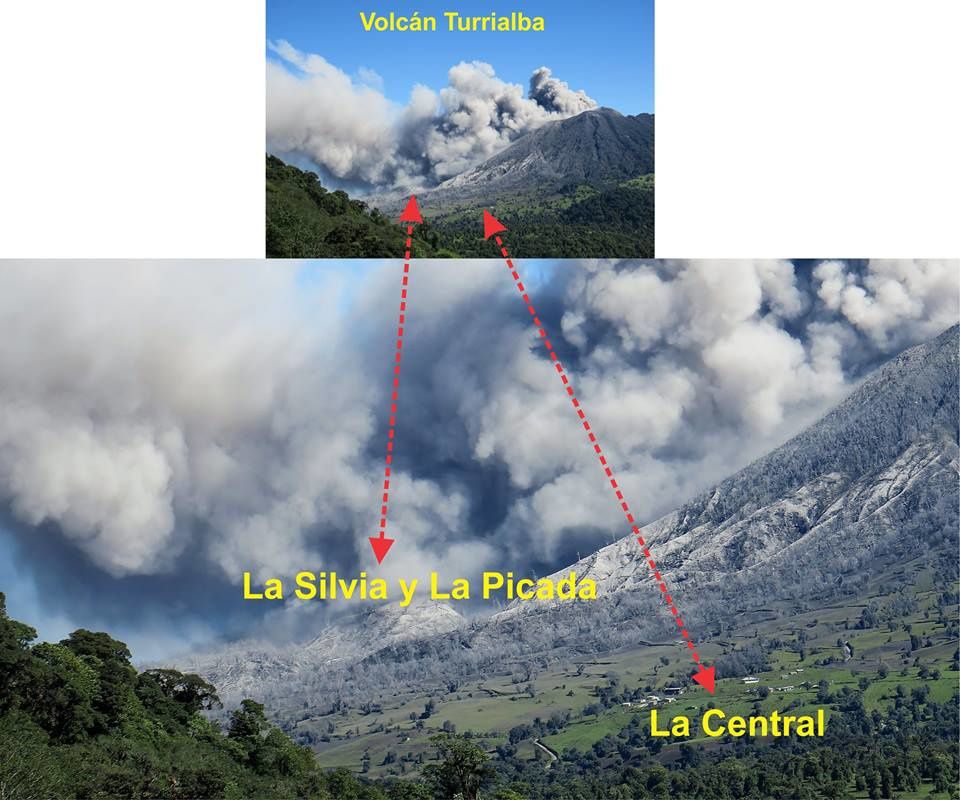 The areas of La Silvia, Picada and Central, close to the Turrialba, have become dangerous places to frequent. Photo Gino Gonzalez-llama 16.01.2017 / Twitter
The Sinabung continues its activity, alternating rock falls, following the continued extrusion and instability of the dome, and small explosions accompanied by a plume of gas and ash.

In addition, an earthquake of magnitude 5.7 on 16.01 at 12:42 UTC on the north of Sumatra must be reported.

Sources: Endro Lewa and CSEM