Publié le par Bernard Duyck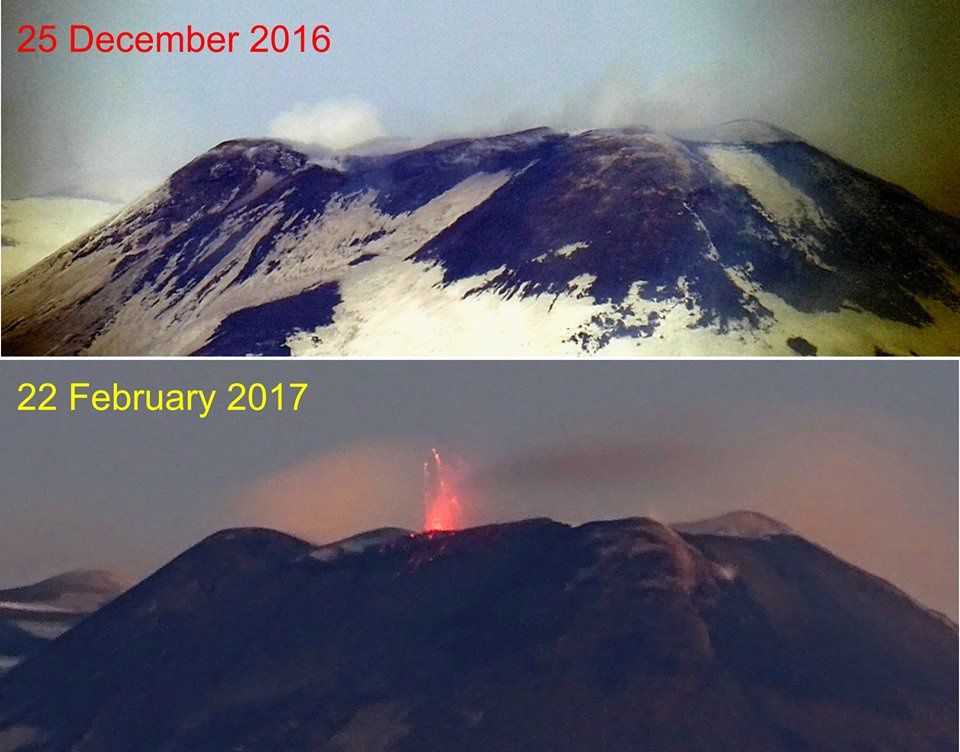 Etna - Comparison between the contours of the NSEC following the strombolian activity between 25.12.2016 and 22.02.2017 - photo © Boris Behncke.
At Etna, with the small strombolian activity remaining in the saddle between the two southeast craters, small changes in contours are beginning to be noticed.

Source: Boris Behncke
The fluctuating life of a volcanic island is illustrated by the case of Bogoslof: the eruptive activity at the end of January 2017 generated 0.4 km² of new land. On 31 January, the surface of the island had tripled with respect to the surface before eruption.
Since then, a double phenomenon has caused it to lose its surface: marine erosion for a small part, and on the other hand the expansion of the seawater central lake : in 15 days, the surface has decreased by 1.02 Km² to 0,815km².
As activity since January 31 has not contributed much to its expansion, erosion may take precedence in the future.

Source: AVO
In Sinabung, a collapse of the lava lobe occurred on 22 February in both the ESE and SSE sectors.
On 24 February at 11:54 WIB, an eruption was accompanied by a plume of 2,500 meters, dispersing towards the west-southwest.

Sources: PVMBG, Sadrah Peranginangin and Beidar Sinabung