Publié le par Bernard Duyck
The eruption at Piton de La Fournaise, begun on January 31, 2017 at 7:40 pm local time, continues without a drop in activity.
The volcanic tremor continues to increase gradually reaching a level higher than that observed at the beginning of the eruption. No significant deformation was recorded during the day on the terminal cone. No seismicity was recorded during the day under the Piton de la Fournaise. The distal stations of La Plaine des Cafres (site of the observatory and Piton Bleu) of measures of concentration of CO2 in the soil register a decrease since the beginning of the eruption.
The bad weather conditions and the pre-alert cyclone did not allow any recognition by the members of the observatory.

Source: OVPF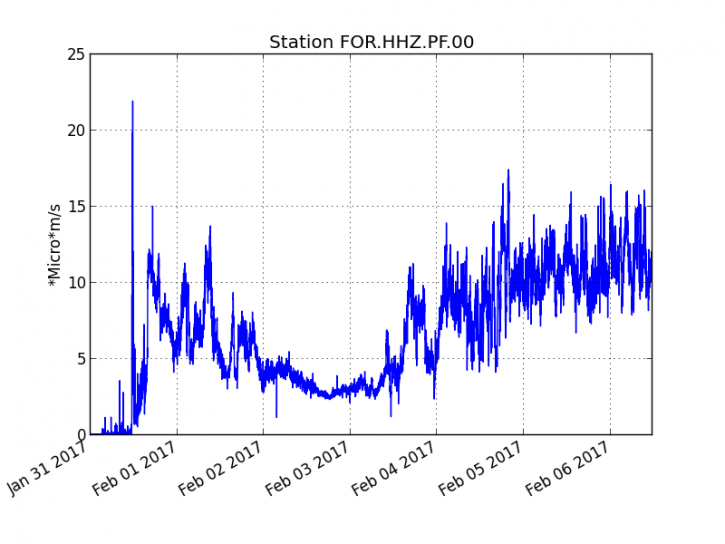 Evolution of the RSAM (indicator of the volcanic tremor and intensity of the eruption) between January 31st and February 6th (16h local time) on the seismic station of Château Fort, located on the southern flank of the volcano. (© OVPF / IPGP)
The Turrialba issued ashes on 6 February from 9:02 local; The plume did not exceed 500 meters above the crater, drifting towards the southwest.
The Ovsicori informs of strong noises, corresponding to the exit of gases, which would be more linked to the geometry of the conduits than to the activity of the volcano.

Sources: Ovsicori & RSN
The POVI details the activity of Villarica since mid-January.
On January 17, a slippage of welded lavas of several cubic meters is responsible for a plume of dust rising some forty meters above the crater.
From 20 January, due to an increase in explosive force, lava projections have accumulated in the depression and on the perimeter of the active vent.
On 28 January, there is an agglomeration of projections leaning against the southeast wall of the crater, more than 30 meters from the source.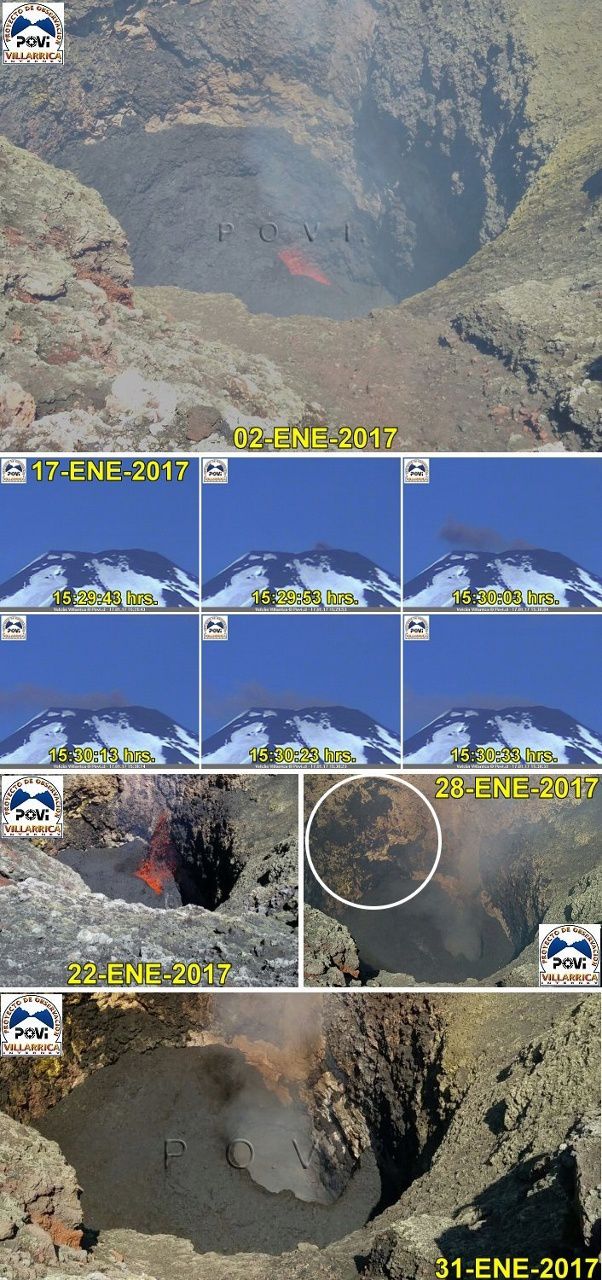 Villarica - changes since 17 January, and comparative images between beginning and end of January - doc. POVI
After an explosive activity at the end of January, the Mawson Peak, located on Heard island, had an effusive activity.
In the Landsat 8 images taken on 4 February, incandescence at the summit and lava and mud flows can be seen on the north-west slope of the volcano.

Source: Nasa / USGS Landsat 8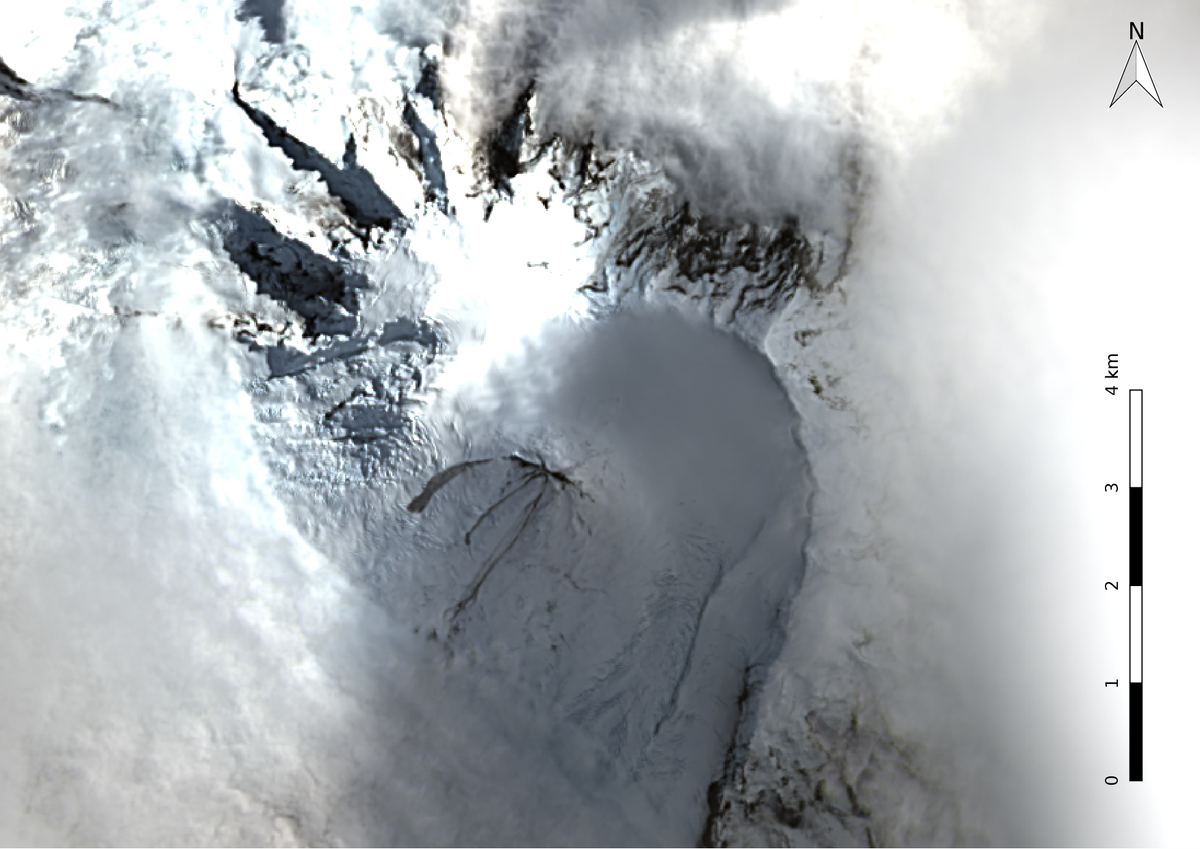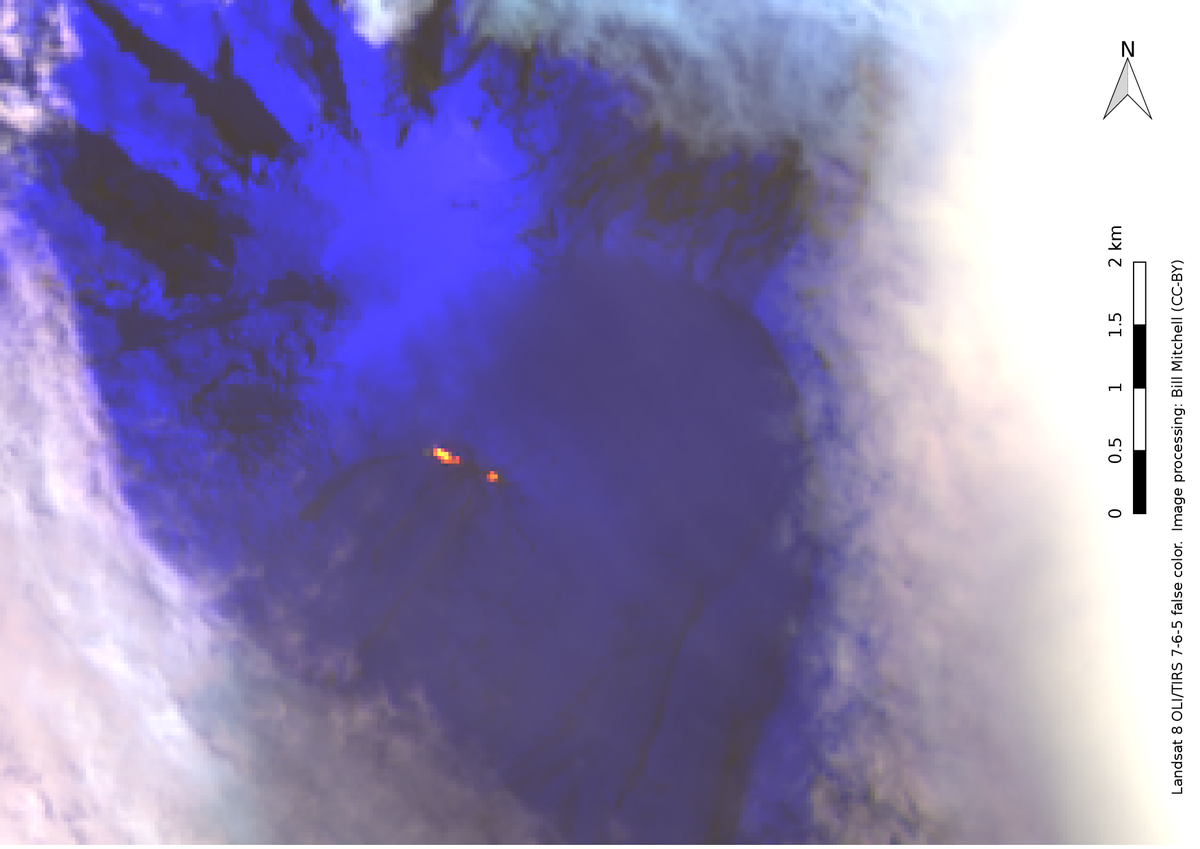 Mawson Peak / Heard island - above, flows on the NO flank; below, incandescence at the crater and on a flow - 04.02.2017 Landsat8 Nasa / USGS - via Rockhopper penguin / Twitter
A mud volcano erupted in the suburbs of Baku in Azerbaijan.
This country has the largest number of mud volcanoes in the world: 350 of the 800 listed in total. More than 130 are grouped on the sector of the Caspian Sea.
Emissions from these mud volcanoes are used in chemistry and pharmacology.

Source: Azernews.