Publié le par Bernard Duyck
The eruption begun 31/01/2017 at 7:40 pm local time at Piton de La Fournaise continues. After falling by a factor of 2 in the early hours of the eruption, the volcanic tremor (surface eruptive intensity indicator) remains at an average level and fluctuates. On the surface, this translates into fluctuations in the height of lava fountains, rising from about 20 meters high to fifty meters high. The strong deformations which accompanied the migration of the magma towards the surface during the day of January 31 stopped at the opening of the eruptive cracks. No seismicity was recorded during the day.
Surface flows estimated from satellite data via the HOTVOLC (OPGC - Clermont Ferrand) and MIROVA (University of Turin) platforms fluctuated during the day (in accordance with the fluctuations of RSAM recorded on the seismological stations of 'OVPF), with values ​​between 3 m3 / s and 7 m3 / s.

Source: OVPF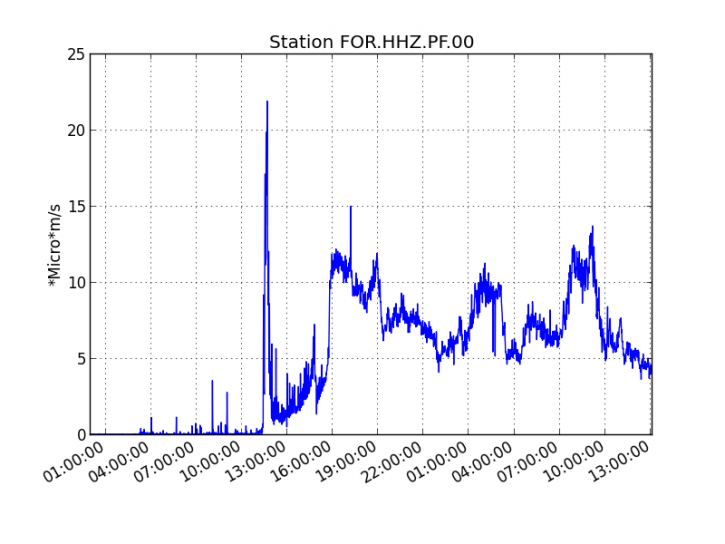 Evolution of the RSAM (volcanic tremor and eruption intensity indicator) between 7:00 am (1:00 am UTC) on January 1st and 5:00 pm (1 pm UTC) on February 1st on the seismic station of Château Fort, located on the south side of the volcano. (© OVPF / IPGP)
The instability continues to mark the Bogoslof, where recent satellite images show significant morphological differences after the eruption of the night of 30 to 31 January.
The materials emitted, volcanic rocks and ash, formed a barrier that separates the vent from the sea. The latter is below sea level and erosion by the waters of these deposits should allow a new contact between the sea water and the vent, and ultimately a possible change in the nature of the eruption.
Source: AVO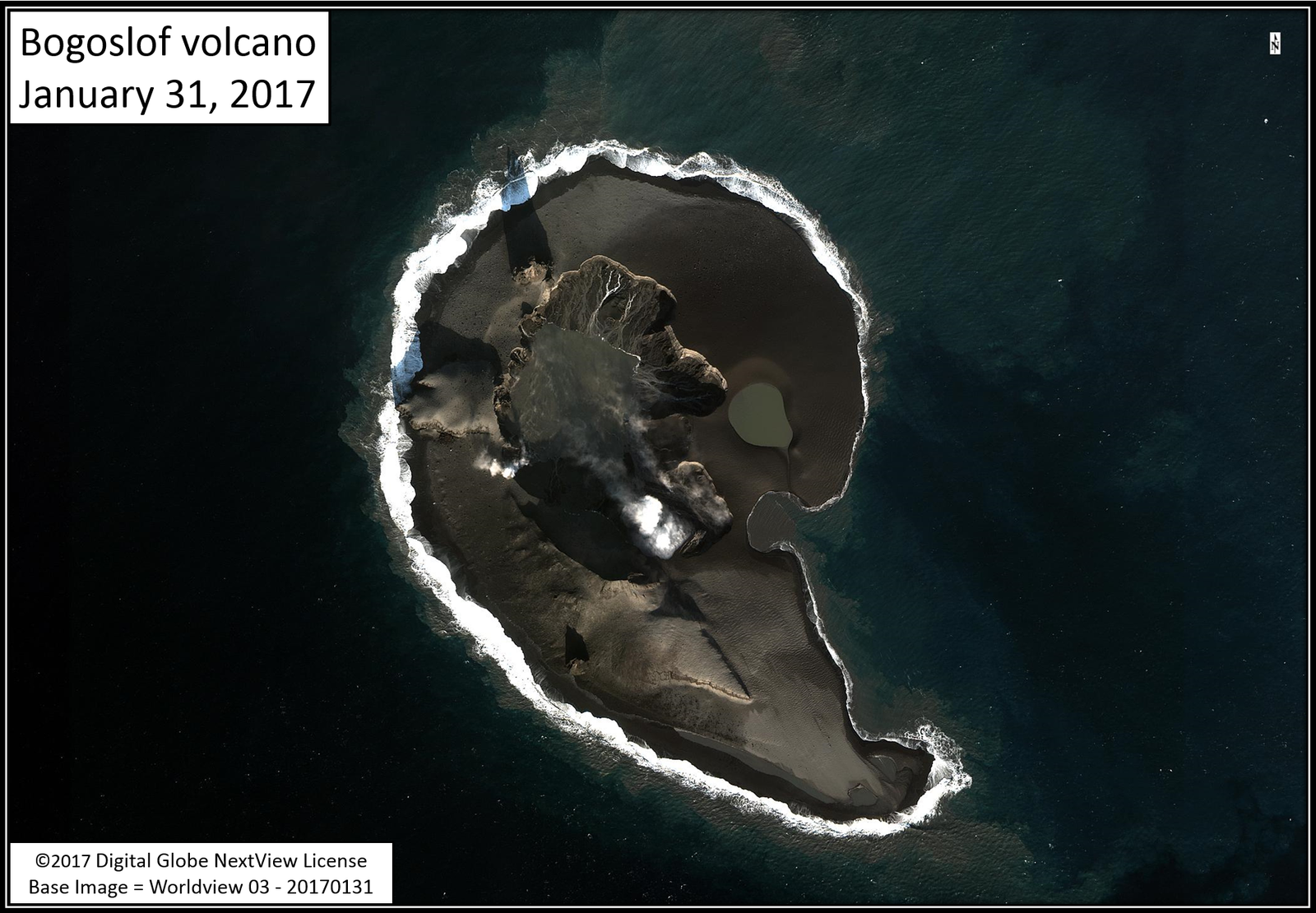 Bogoslof - separation of the vent from the surrounding sea following emissions of 31.01 - photo Dave Schneider / AVO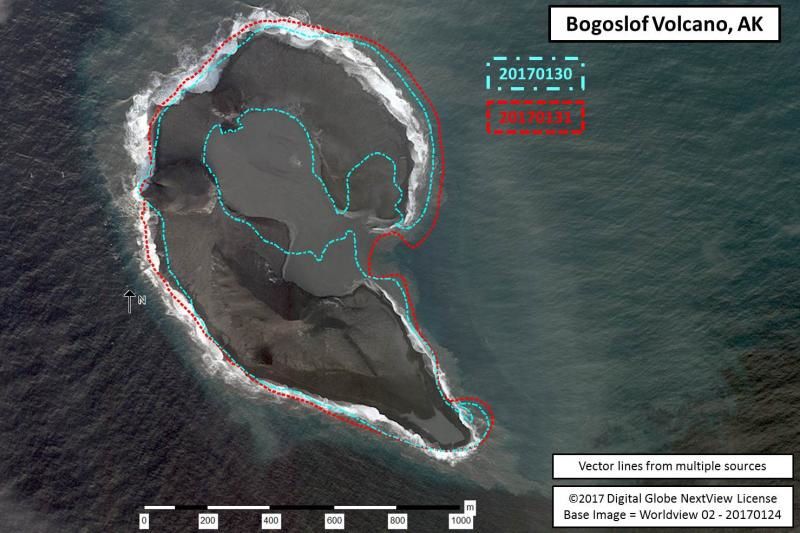 Bogoslof - morphological changes of 30.01 (blue line) and 31.01 (red line) / on the basis of a photograph of 24.01 - doc. AVO
An overflight of the Colima, carried out by the Civil Proteccion and the Bomberos de Jalisco, shows a summit crater where the dome is largely destroyed. An ash terrace formed on the western flank and covers practically the lava wall formed by the explosions of January 2016. The crater is conical and covers 3.26 hectares with a radius of 200 meters and a depth of about 75 m. The terrace covers 2.15 hectares.
The current activity is maintained in the standards corresponding to the established hazard maps, and there is no justification for changing alert levels or forbidden perimeters.
Sources: Proteccion Civil de Jalisco