Publié le par Bernard Duyck
Last days activity in Turrialba:
A video shows the activity of Turrialba on February 10th from 3:40 am to 4:20 am, characterized by a high flow of thermal energy inside the active crater, coming from a body of semi-crystallized magma And relatively low in gas near the surface.
Turrialba - 10.02.2017 / between 3h31 and 4h 48 - video Red Sismologica Nacional
In this regard, the Ovsicori specifies the difference between incandescence and thermal radiation on the images of the webcam.
Incandescence is a change of color towards the red in the light spectrum visible by the human eye, diffused by the heat of the materials.
Depending on the ambient lighting, the images of the webcam can pass from the visible spectrum to the infrared spectrum, revealing the high temperature of the gases and rocks inside the crater, its thermal radiation. In infrared, we can not see with certainty of the incandescence, but only of high temperatures.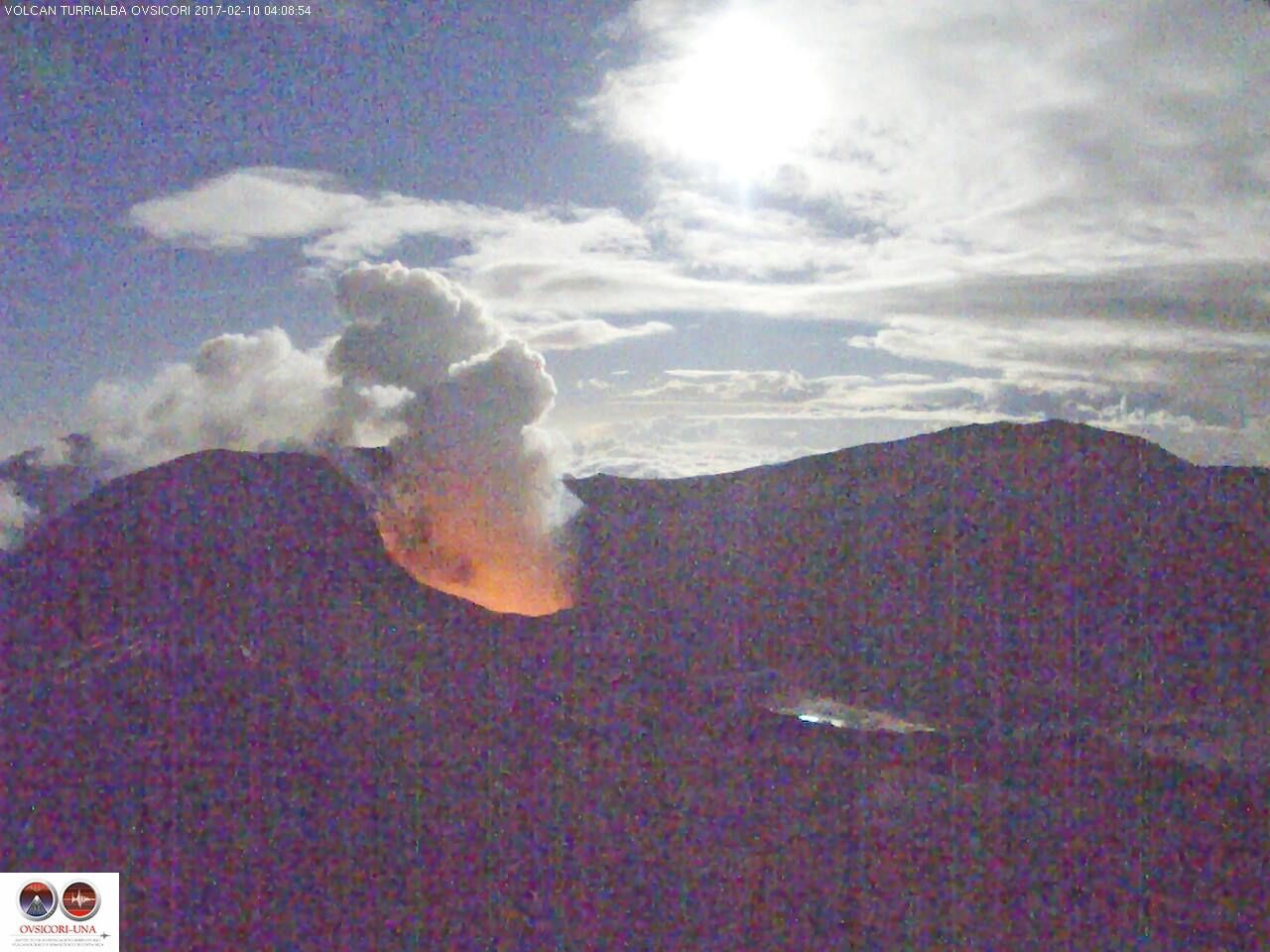 Turrialba - 10.02.2017 / 4h08 - incandescence in the active crater (visible spectrum) - photo webcam Ovsicori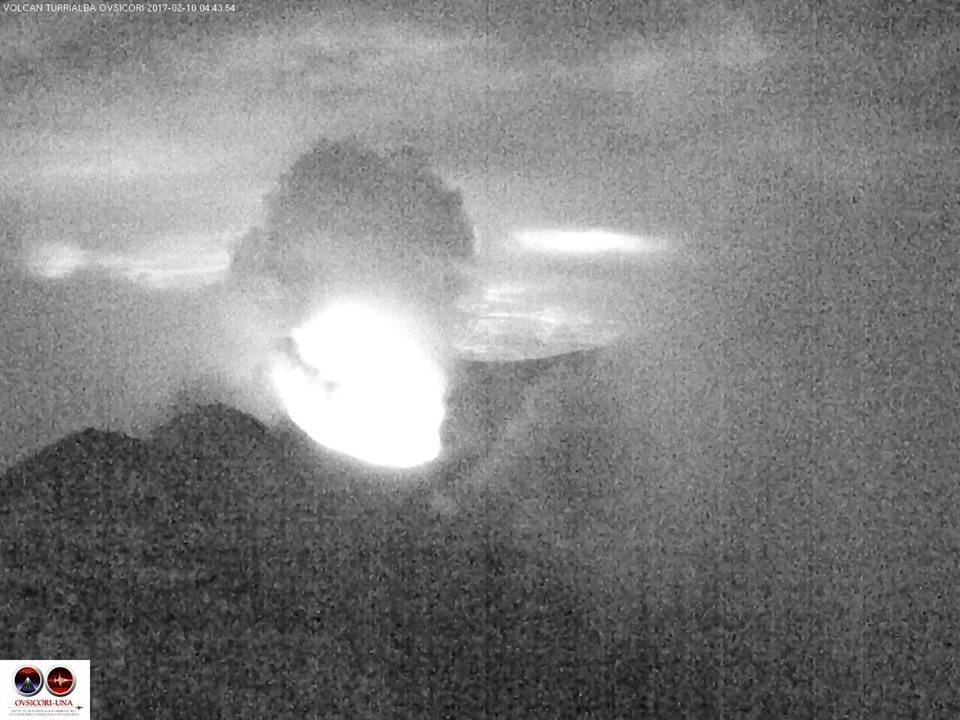 Turrialba - 10.02.2017 / 4h43 - thermal radiation from gases emitted by the active crater (IR spectrum) - photo webcam Ovsicori
On February 12, the seismic activity shows a relative calm, with a constant tremor of great amplitude. During the night, the infrared webcam shows the ejection of hot blocks from the active crater and their fall back into the central crater.
On February 13 at 3:05 am, an eruption accompanied by an eruptive column rising 1,000 meters above the crater, and ejection of incandescent materials.

Sources: Ovsicori & RSN
At the Piton de La Fournaise, the tremors and activity are maintained at a high level.
No seismicity was recorded on February 13 at 5 pm under the summit of La Fournaise, on the other hand the inflation of the building seems to have stopped.
In an interview with Imazpress, Patrice Huet, the scientific director at the Cité du Volcan, gives the size of the new cone: about thirty meters high, 8 meters thick and a volume of 8 million cubic meters.

Sources: OVPF & Imazpress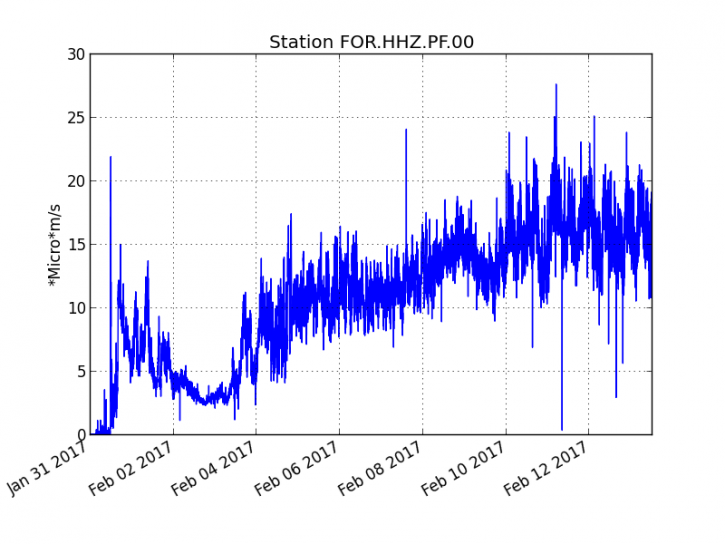 Evolution of the RSAM (volcanic tremor and eruption intensity indicator) between January 31st and February 13th (5pm local time) on the seismic station of Château Fort, located on the southern flank of the volcano. (© OVPF / IPGP)
In ULM, direction Piton de La Fournaise - Video turned and mounted with an iPhone, February 12, 2017 - Carole Hoareau