Publié le par Bernard Duyck
The Mayan civilization flourished between the year 250 and the year 900. Considered the most advanced in pre-Columbian America, they owe a system of writing, precise calendars, new mathematics and cities whose pyramids still exist today.
But many shadows remain ... in 1938, archaeologists noticed a gap in the dating of the Mayan monuments: for more than 100 years, the Mayans inexplicably stopped construction projects, apparently deserted areas and engaged in the war.
What caused it: hurricanes, earthquakes, collapse of trade routes, or a volcanic eruption ... we always speculate.
Kees Nooren, a student of Utrecht University analysing the lake sediments in the Terminos lagoon / Yucatan peninsula, found layers of ash. After analysis, pieces of volcanic glass connected them to the volcano El Chichon and one of its eruptions dating from the year 540, just at the beginning of the mysterious dark period for the Mayas.

El Chichon forms a complex of trachyandesitic tuff cone and lava dome in the province of Chiapas, away from other Mexican volcanoes.
Before 1982, this relatively unknown volcano was covered with forests and did not differentiate itself from the surrounding non-volcanic reliefs. A very powerful explosive eruption destroyed the summit lava dome and produced pyroclastic flows and surges that devastated the surrounding area within an 8 km radius and created a new one-kilometer-wide crater with a depth of 300 meters, occupied today by a hot acid lake.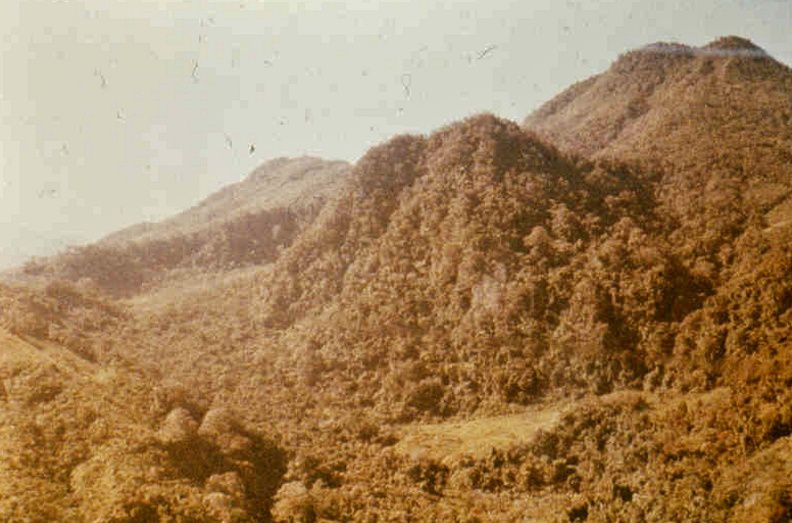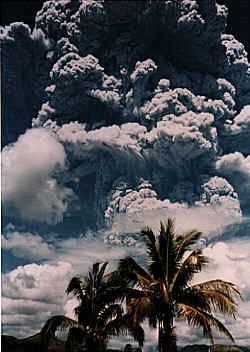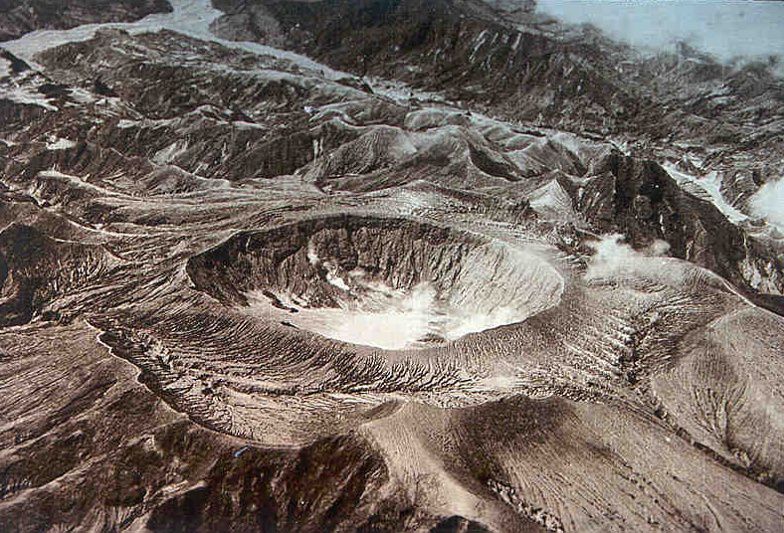 El Chichon - from left to right : before 1982 / © Montesino, during the eruption of 1982 and the summit after this eruption / GYMSA - a click to enlarge
The debate continues because scientists do not agree with the effects of the eruption on the life of the Maya or the importance of the eruption.
First hypothesis: if the eruption of 540 was major, it not only caused locally hard winter (verified by dendrochronology), but also regional droughts ... conditions leading to wars. But even in the case of effects that are too weak to be global, the local negative role may have been important.
Second hypothesis: other archaeologists attribute beneficial effects to this eruption; The Mayans may have deserted this area to get closer to areas covered by ash beneficial to crops ... and go so far as to suggest a dependence on this fertilization factor such as a shortage of major volcanism at the end of the 8 Century could have led to the ultimate collapse of their civilization.
Whatever the size of this eruption, El Chichon probably played a role in the "dark Mayan period".
Sources :
- Scientific american - Volcanic Eruption May Have Plunged the Maya into a "Dark Age" - Shannon Hall – link
- UNAM - El Chichon data base - eruptive history – link
- Global Volcanism Program – El Chichon – link
- Wired Science - Looking Back at the 1982 eruption of El Chichón in Mexico – E.Klemetti - link