Publié le par Bernard Duyck
A significant explosive eruption began at Bogoslof on 13 February at 7:24 am. / 16:24 UTC, based on seismic data, and changing the aviation alert to red.
However, the satellite data do not show a volcanic cloud above the clouds at 3,000 meters at 18:30 UTC; No lightning was detected ... the AVO concluded that, despite the intense seismic signal, no significant volcanic cloud was emitted by this episode and lowered the aviation alert level to orange

Source: AVO
In Kilauea, the 61 g flow remains active and the lava always enters the ocean at Kamokuna. A part of the cliff collapsed on the morning of February 12 just west of this sea entrance.
At Pu'u O'o, surface flows are reported on the one hand, at 2.4 km from the 61 g vent, and on the other hand, on the lava field of the Pali and the costal plain, with no treat for the nearby populations ... but which allowed beautiful images.

Sources: HVO & Epic Lava.
Kamokuna - collapse of part of the cliff
Kilauea / Pu'u O'o - lava field on the costal plain - video epic Lava 13.02.2017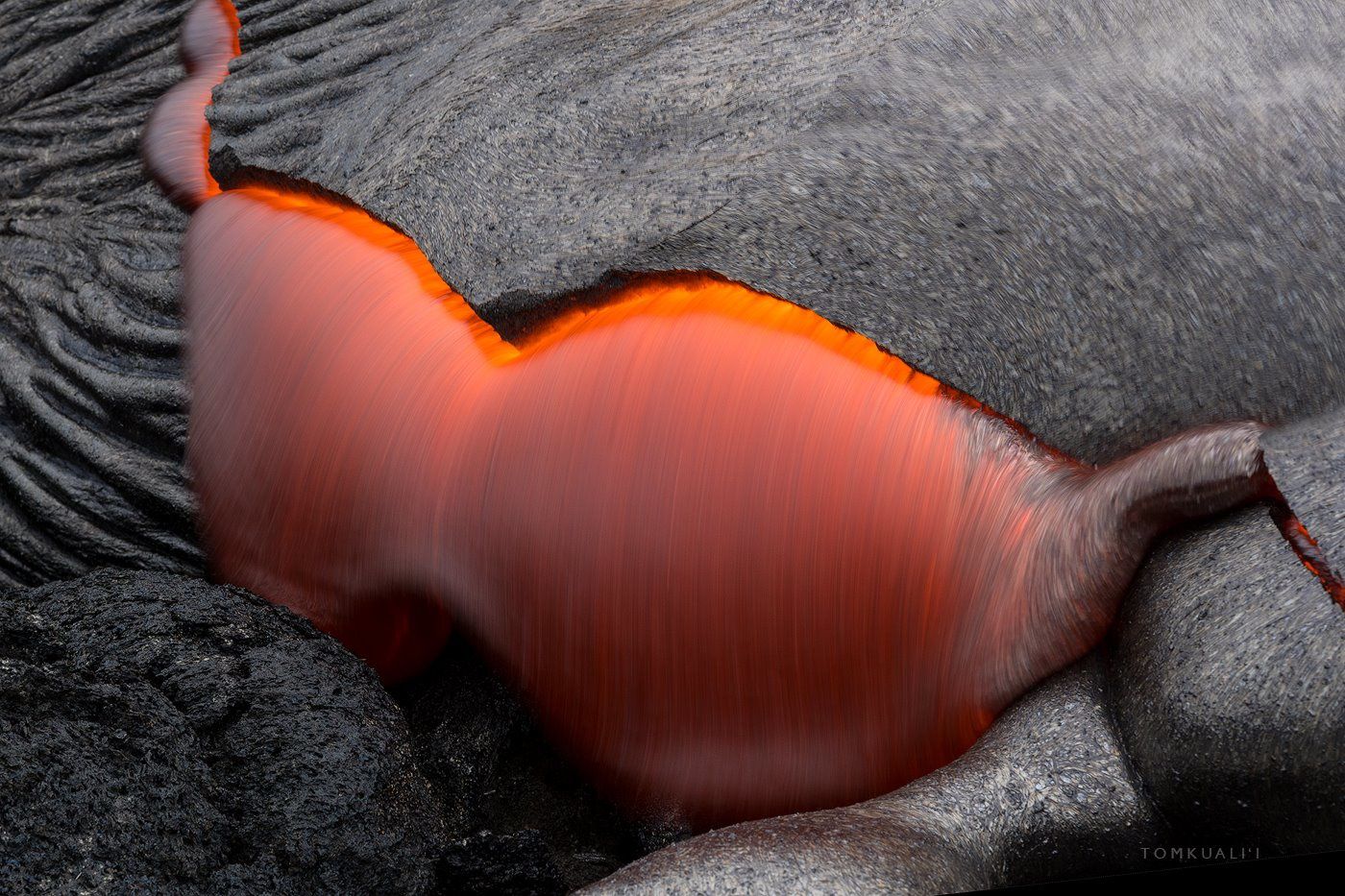 A little humor: Pelé shows a little more ... after her hair, her tears, she reveals her bikini. - photo Tom Kuali 2017
In the Pacaya, activity increased on 13 February.
In its report of 21h local, the Insivumeh announces an overflow of lava flow since the evening, and observable on the webcam that 14.02 on the north slope of the cone McKenney. It borrows the crack made by me eruption of 2010 and measures about 300 meters in the direction of the crater of Cerro Chino.

Source; Insivumeh bulletin special # 14 - 2017