Publié le par Bernard Duyck
At Sheveluch / Kamchatka, the explosive-extrusive eruption continues with ash explosions that began on February 20 at 5:09 UTC; The ash plume extends 15 km northwest of the volcano. The cloud was spotted at 5,000-5,500 meters asl.
The aviation alert code is orange.

Source: KVERT / via Dr Olga Girina
The activity of the Sinabung is characterized on February 20 by a gray-white plume rising to 2,500 meters and a pyroclastic flow flowing over 2,000 meters in a southeasterly direction.

Source: PVMBG
At Turrialba, the tremor remains at a moderate to high amplitude; Its activity remains stable with sporadic emissions of ash and aerosols in low concentration, pushed by winds to the northwest.

A video of Geoffroy Avard details the types of activity between May 2016 and February 2017, which shows a transition to eruptions with an increase in the magmatic component.

Source: Ovsicori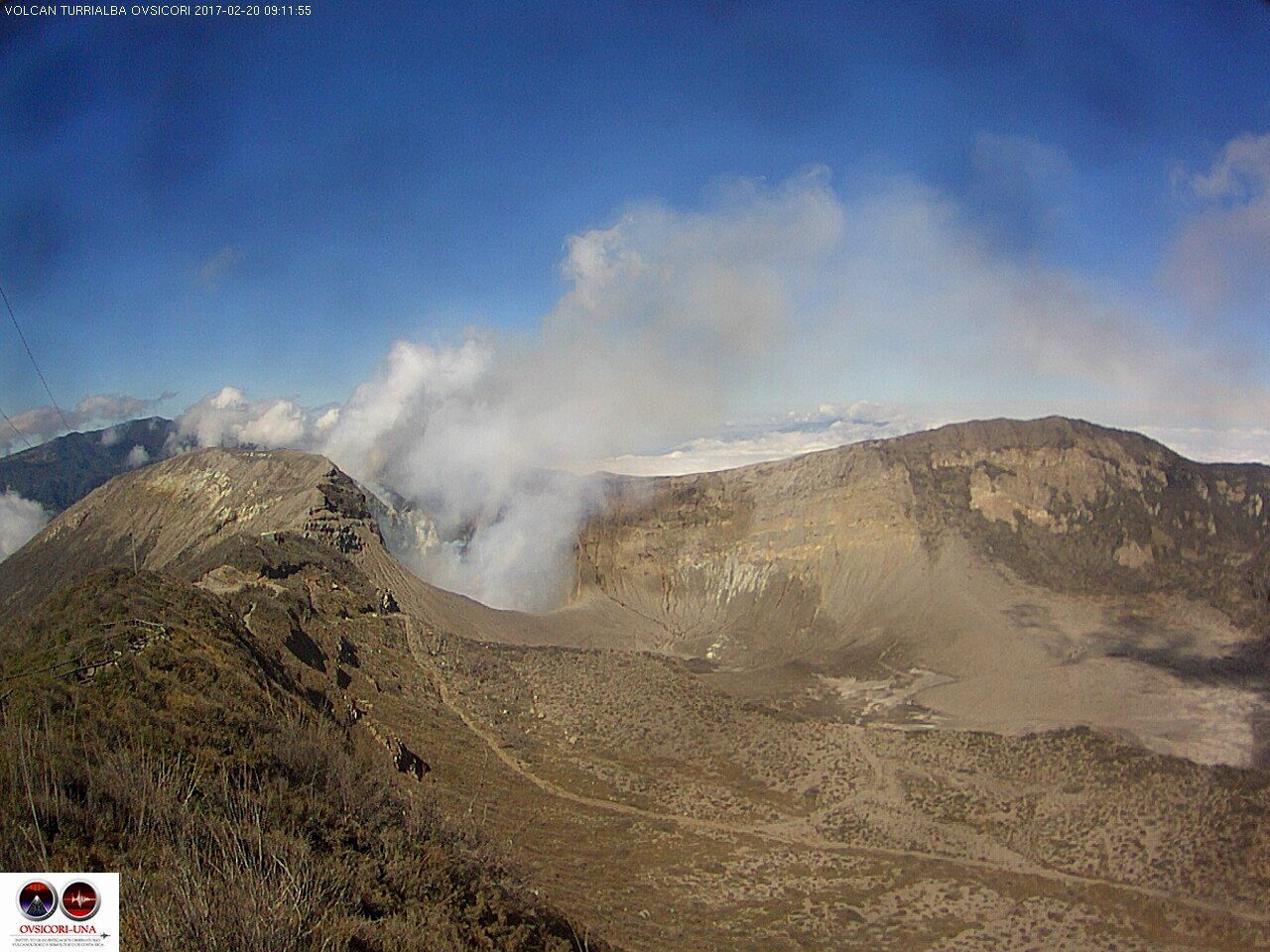 Turrialba - it took luck yesterday to have a nice view of the crater, in the clouds much of the day - webcam 20.02.2017 / 9:12 Ovsicori
Turrialba - the different types of eruption and the transition to an increase in the magmatic component between May 2016 and February 2017 - Doc. Geoffroy Avard / Ovsicori
At Piton de La Fournaise, the downward trend of the volcanic tremor (an indicator of surface eruptive intensity) observed over the last few days is confirmed, as well as a resumption of inflation of the volcano in its summit zone. Given the weather, no observations could be made on the ground during the day by the observatory teams.

Source: OVPF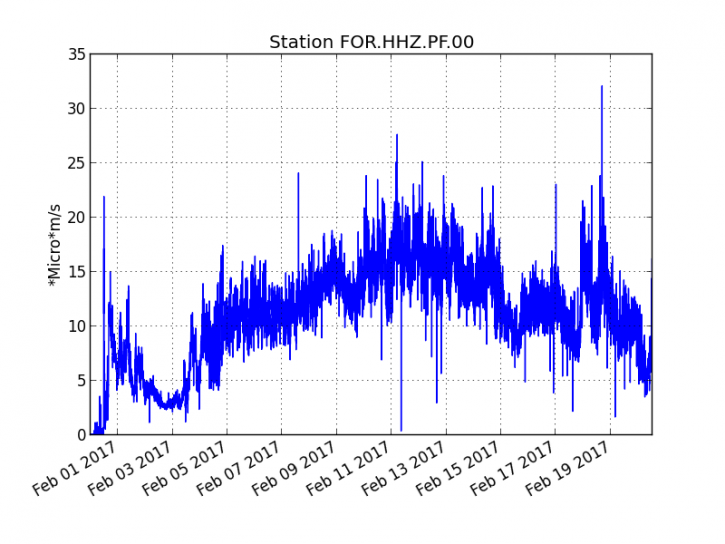 Evolution of the RSAM (volcanic tremor and eruption intensity indicator) between January 31st and February 20th (5pm local time) on the seismic station of Château Fort, located on the southern flank of the volcano. - Doc. OVPF
Volcanic eruption of Piton de la Fournaise on the island of Reunion. Eruption begins 31 January 2017. Images from 9, 10 and 12 February 2017.