Publié le par Bernard Duyck
Over the past week, the Nevados de Chillan complex has shown an increase in the recurrence of phreatomagmatic-type explosions, centered in the east of the Arrau and Nuevo volcanoes.
On March 11, eight explosions were observed, expelling incandescent materials about 500 m high and dispersing up to 500 meters from active craters.
On 14 March, another cycle of explosions began at 6:17 am local / 9:17 GMT, accompanied by the expulsion of incandescent materials. Eight explosions followed with ash emissions.
The Sernageomin suggests the action of a magmatic body rising to more superficial levels and generating interactions with the hydrothermal system.
Despite this activity, the technical alert level remains in Amarillo and the zone of volcanic danger is maintained at 3 km radius around the active craters.

Source: Sernageomin
In the past few days, there have been explosions in the Sinabung with plumes of ashes up to 2,500 meters above the summit.

Source: Beidar Sinabung & Sadrah Peranginangin

Etna also passed a restless night, with activity highlighting its summits: small strombolian explosions marked the southeast crater; a glow, sometimes strong, was seen at the Voragine, while the Bocca Nuova was degassing.
This activity persists this morning at sunrise.

Sources: Boris Behncke and the different webcams.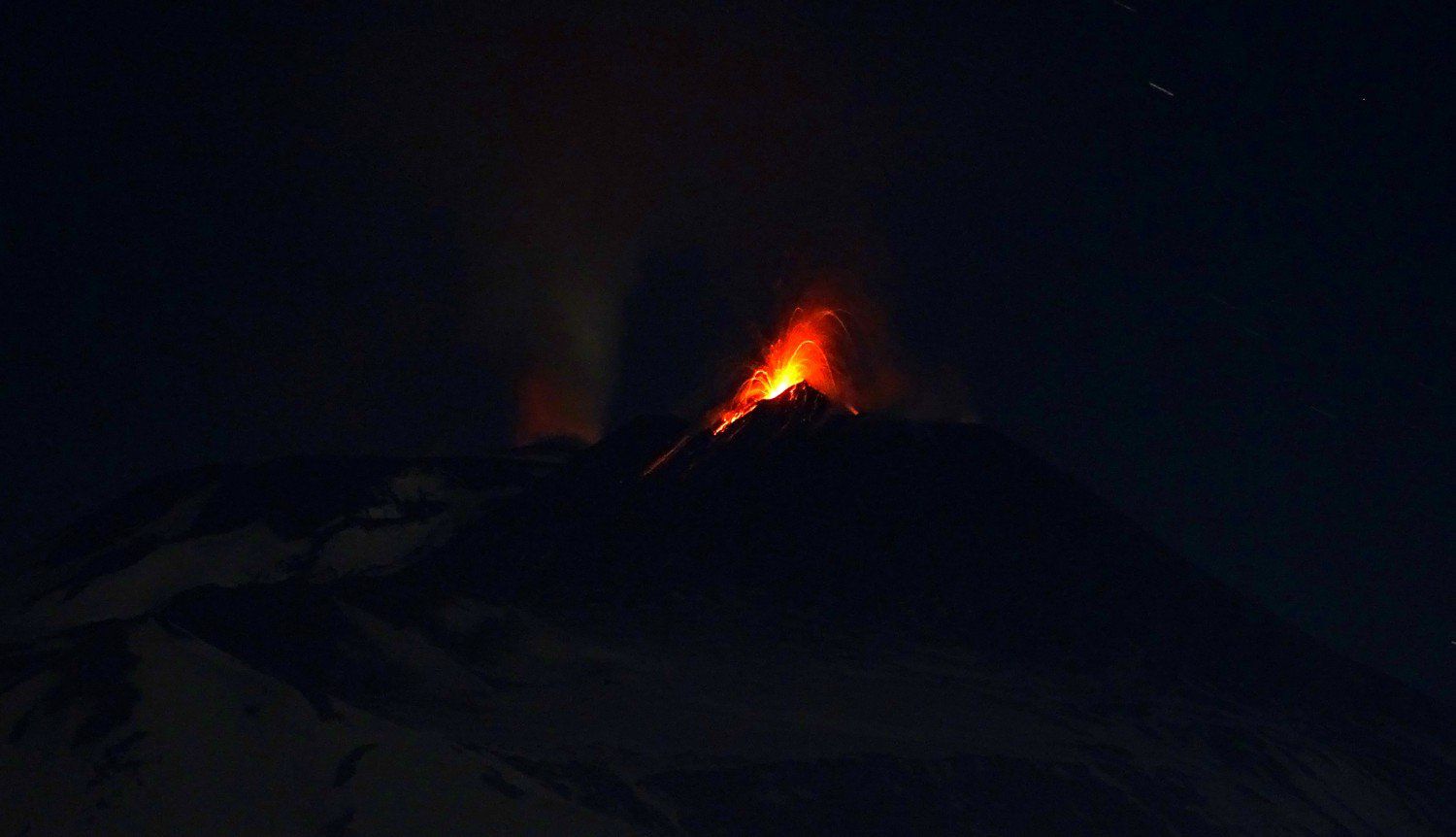 Etna - 14.03.2017 - strombolian activity in the SEC (right) and incandescence at the Voragine (center-left) - photo Boris Behncke
A warning from RUV in the event of an eruption in Katla, following an announcement of the RPT / Regulation of Post and Telecommunication: in case of eruption in Katla, a text message is sent to the area, urging those present to evacuate.
The occurrence of sudden glacial flooding leaving only 15 minutes to evacuate, the RPT can not guarantee that the messages will be read in time.
Three areas are particularly vulnerable to these jökulhlaups: Mýrdalssandur, Sólheimajökull and Markarfljótur.
Measures are taken to verify the reception of these messages on mobiles.

Provided by: The Reykjavik Grapevine