Publié le par Bernard Duyck
After the yesterday's phreatomagmatic episode, the volcanic risk of Etna was revised: alert level: yellow; operational phase: alarm; Access: free up to 2500 meters, with a guide up to 2600 meters and absolute prohibition of access to a higher altitude.

Emissions of ash remained strong throughout the afternoon of March 16, and then the lava fountain returned late in the night.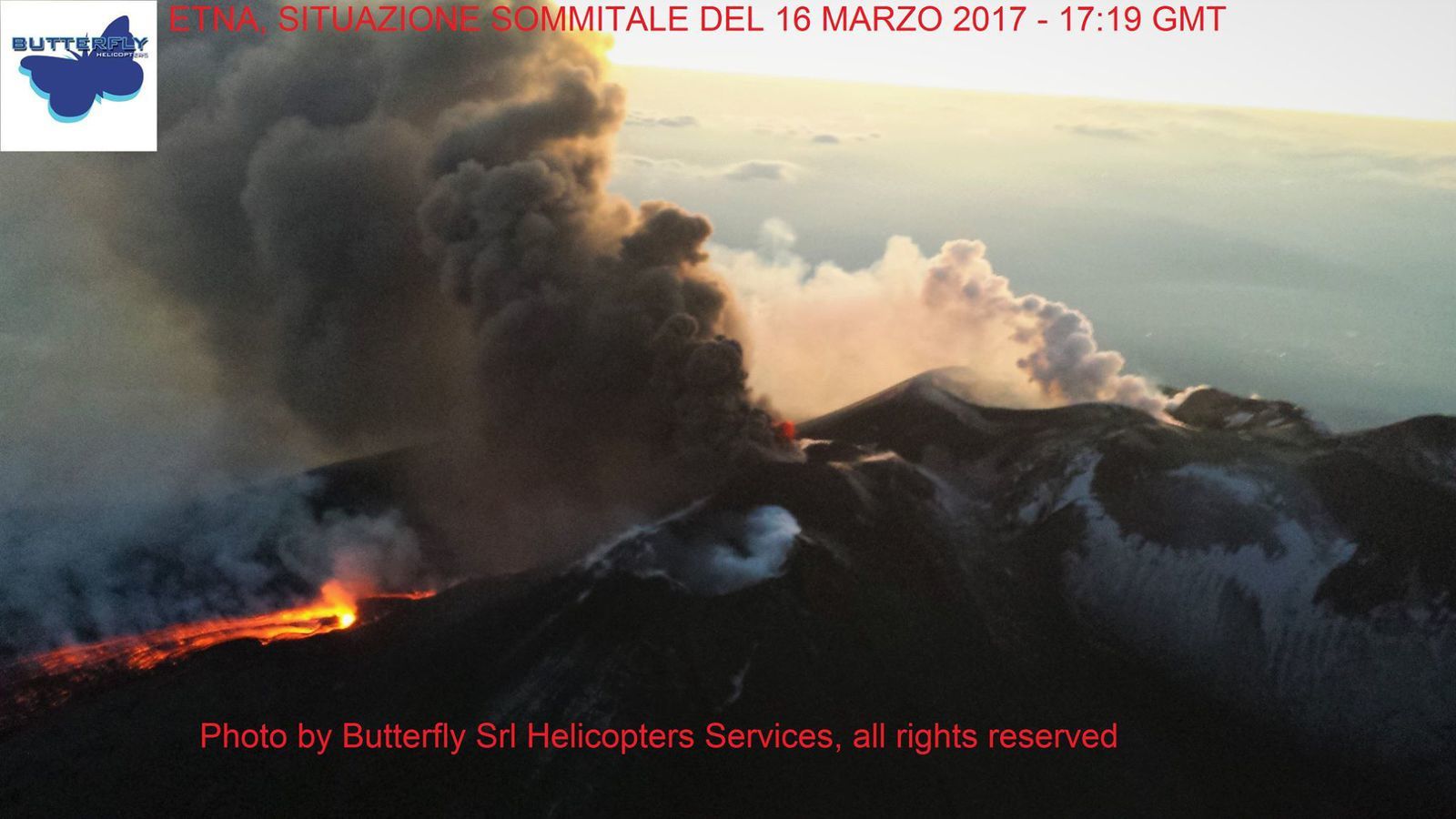 Etna - Emissions of ashes and lava flow on 16.03.2017 / 17:19 GMT - photo J.Nasi / Butterfly Srl Helicopters Services
The tremor shows a tendency to go back on March 17 (I just had time to view the route before the INGV site dropped out ... no document).
A little humor to de-dramatize the event of yesterday.
A good image in false color was provided by ESA / satellite Copernicus Sentinel-2A, taken on 16 March at 10.45 GMT. The casting appears in real colors while the snow covering the volcano appears in blue, to make it possible to distinguish them from the clouds.

Sources: INGV - Nicolosicura - ESA
In Chile, the Nevados de Chillan complex, still in alert Amarilla, yesterday witnessed small explosions with emissions of short plumes.

Source: Sernageomin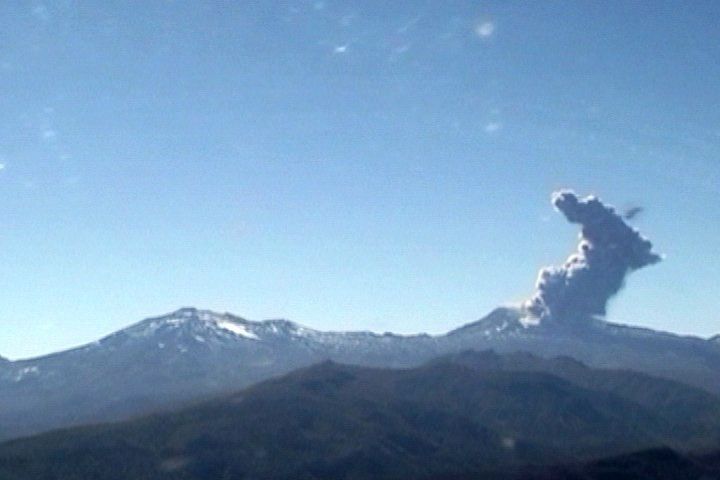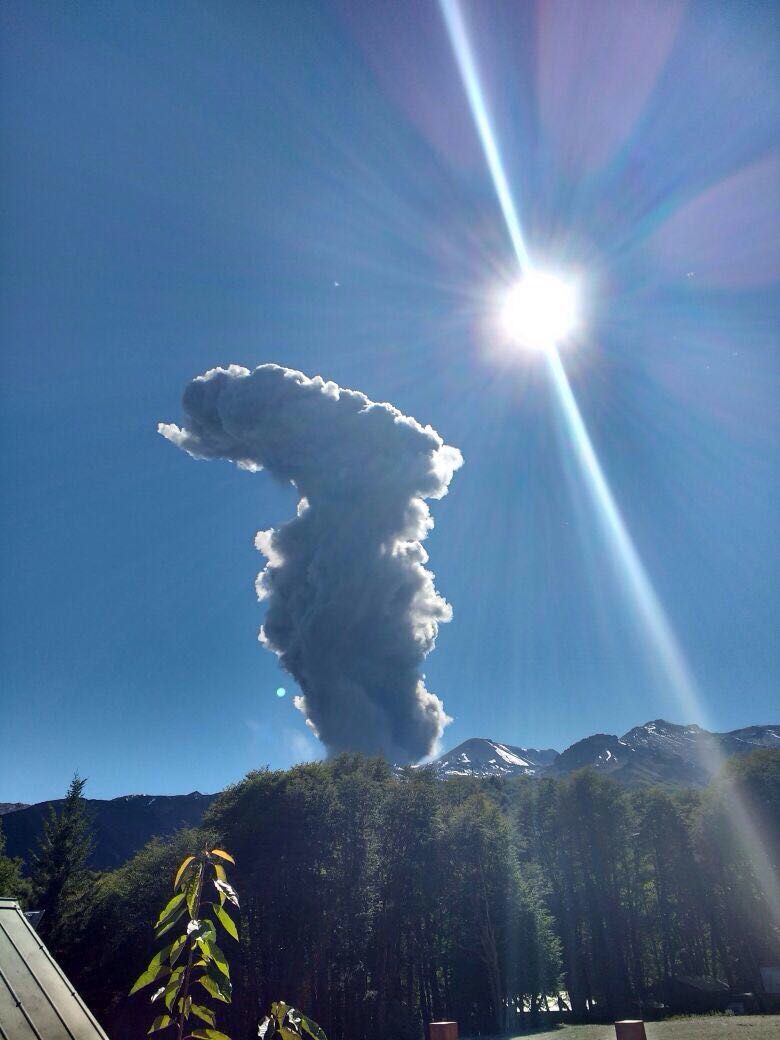 Nevados of Chillan - small explosions of the 16.03.2017 - photos Sernageomin (top) and Leandro Mora (underneath)
The calm which has marked the Bogoslof for a few days allows an examination of the changes which have occurred since the eruption of 7-8 March. A new vent developed on the northwest shore of the island adjacent to the lava dome that formed during the 1992 eruption. Most of the deposits on the surface appear fine grained and were likely emplaced by pyroclastic base surges. The surface of these deposits exhibit ripples, dunes and ballistic impact craters. The scalloped appearing shoreline of the intra-island lake is probably the result of groundwater related erosion (sapping) of the pyroclastic deposits as water refills the lake. Most or all of the water in the lake was likely expelled by the eruption column exiting the primary or other vents. The area of Bogoslof Island in this image is about 0.98 square kilometers.
Source: AVO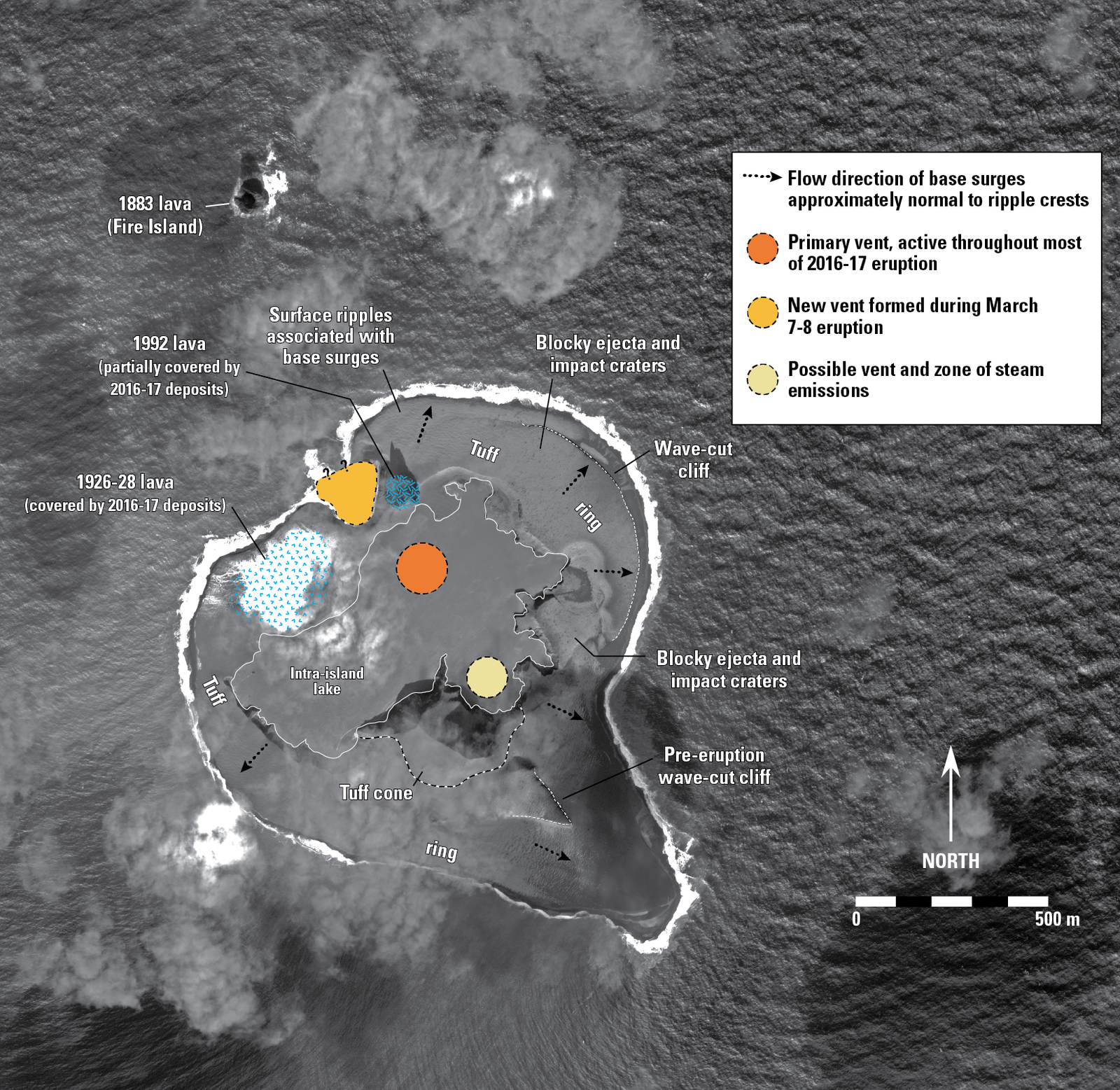 March 11, 2017 Worldview-2 satellite image of Bogoslof Island showing features and fluctuations resulting from the March 7-8 eruption.- Image data provided under Digital Globe NextView License. / C; Waythomas / AVO
A beautiful video of the exhalations of Popocatépetl
Video WebcamsdeMexico - Explosion view from San Nicolas de los Ranchos, Amecameca and Puebla.