Publié le par Bernard Duyck
At Etna, explosive activity ceased at the southeast crater on 19 March, with the exception of small puffs of ash emitted by the "puttusiddu". However, a short-lived explosion occurred around 8:12 pm at the SEC's central vent. Effusive activity continues.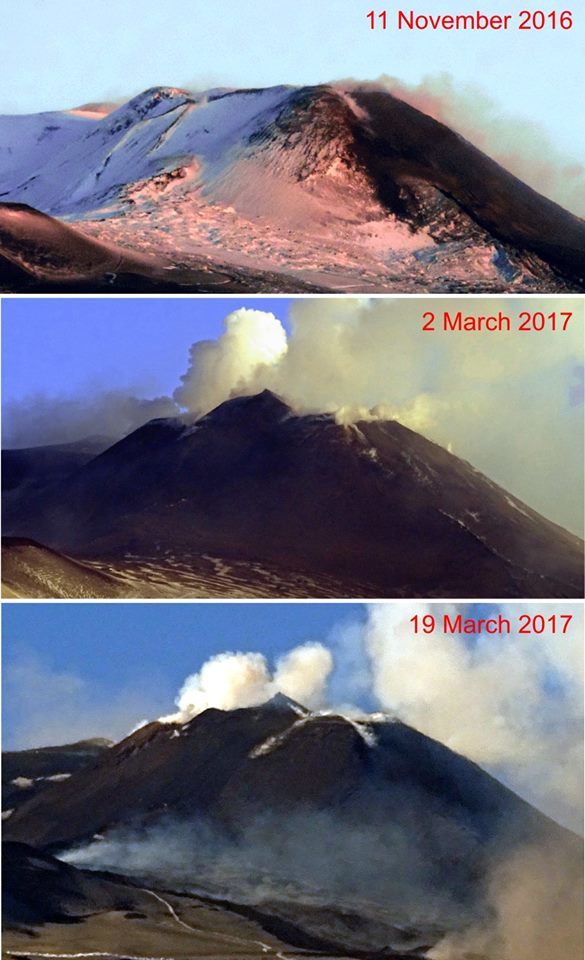 Morphological evolution of the south-eastern crater of Etna between 11.11.2016 and 19.03.2017 - doc.Boris Behncke
The tremor, which experienced a decline in the night of 19 to 30 March, has since held at a stable low level.
The strombolian activity returned in the middle of the day of the 20th, and the effusion, whose flow had diminished, resumed.
The incandescence at the Voragine seems to have increased, and was observed all night.
This morning, March 21, the level of the tremor remains low and the craters are degassing.
Sources: Boris Behncke and INGV webcams and tremor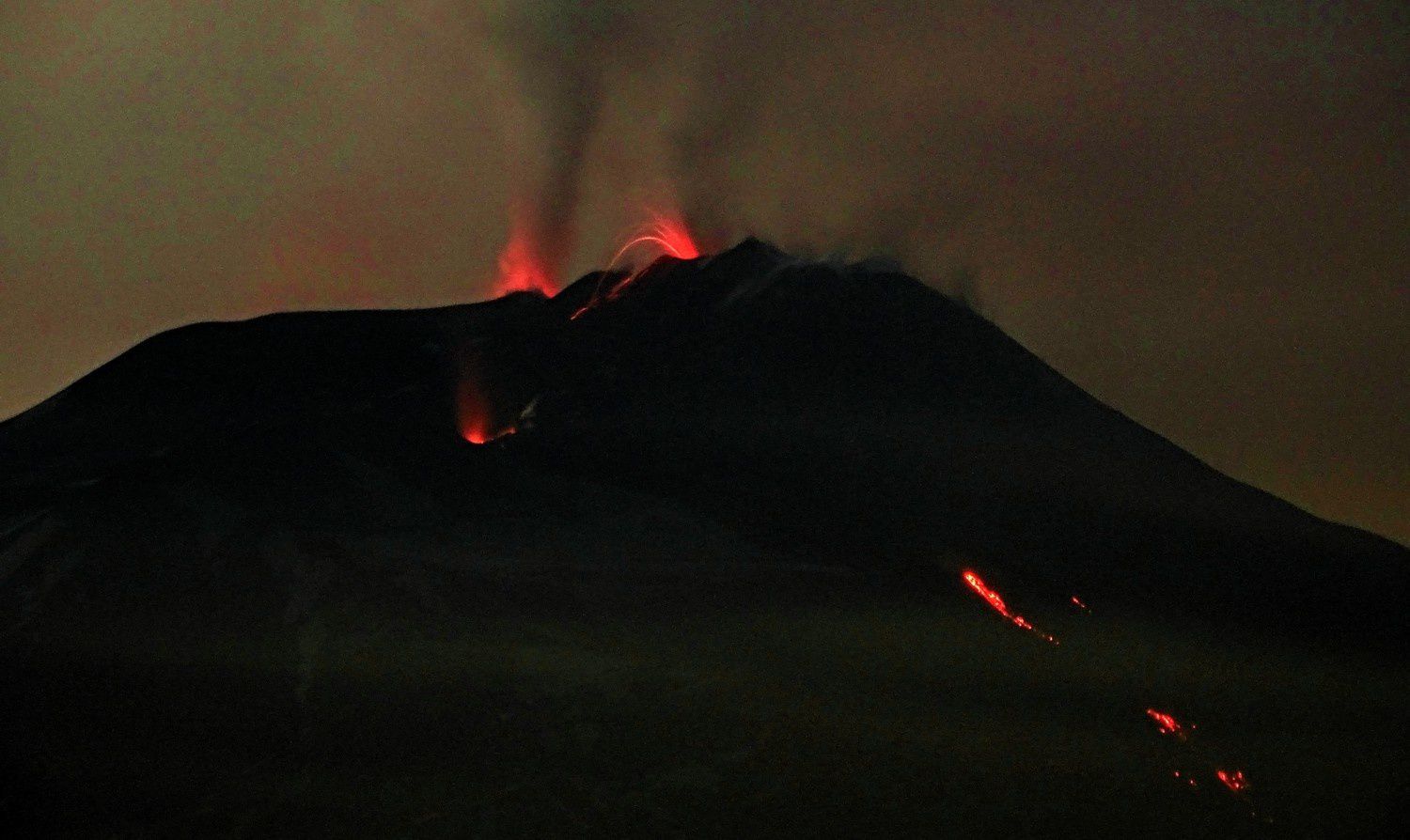 Etna - in the evening of 20.03.2017 - strombolian activity in the SEC (center), incandescence at the Voragine (on the left), and lava flow in the Valle del Bove - photo Boris Behncke
Speech to readers: Thomas Delano, Lava Hunter - 1

This avid reader of the blog, and passionate about volcanoes since his childhood, left France this Sunday for a world tour of volcanoes, passing through Ethiopia (Erta Ale / Dallol), DRC (Nyiragongo), Indonesia (Sinabung ), Vanuatu (Yasur / Ambrym / Ambae), Nicaragua (Telica / Masaya) and Guatemala (Santiaguito). He will tell us about his discoveries as he travels.
Its first stage, in Ethiopia, with the Erta Ale, will allow us to have recent news of the activity in the caldera and on the flanks of the volcano.
To be continued, depending on the availability of the connections.

You can also follow it on its site: http://www.chasseurdelave.fr