Publié le par Bernard Duyck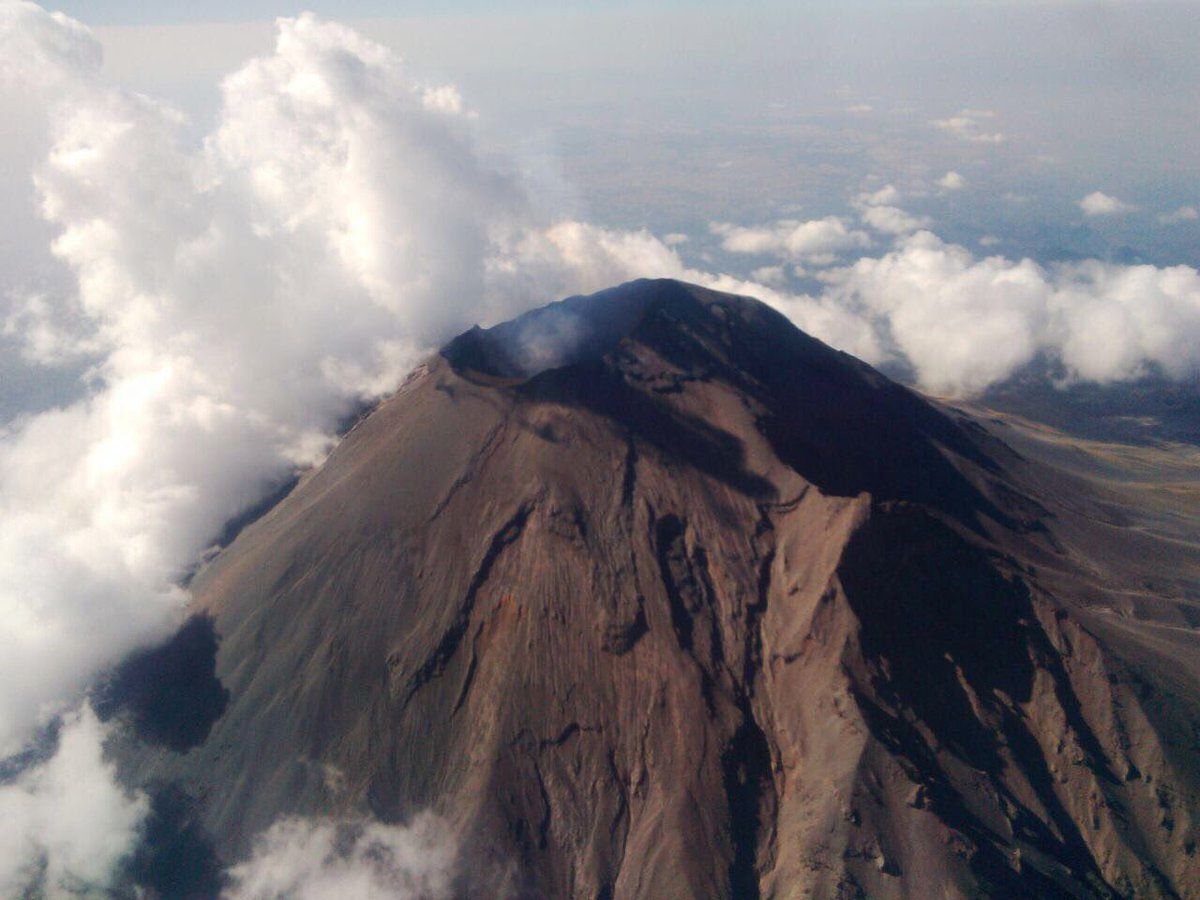 Summit crater of the Popocatépetl - overflight of 08.03.2017 by the Civil Protection / Fed Mex police.
In the last 24 hours, the Popocatepetl seismic network recorded 194 low-intensity exhalations accompanied by gas and water vapor, as well as a volcano-tectonic earthquake of M 1.8 at 0h52 on 9 March.
During the night, incandescence was visible at the level of the crater.
On 8 March, the Proteccion Civil conducted an overflight of the volcano, with the support of the Federal Police. Without further comments, one can see a clear crater and low bluish emanations (sulfur dioxide).

Sources: Cenapred & L.P.Puente / Coordinador Nacional de Protección Civil of the Secretaría de Gobernación.
The Fuego shows an increase in its eruptive activity: on average, four explosions are reported per hour, of which 3 are moderate and one is stronger. They are accompanied by dropping projections up to 300 meters from the crater, moderate avalanches and plumes of ash rising up to 4,000 meters asl, before drifting south-southwest over 20 km.
Ash falls are reported on Panimache, Morella, Santa Sofia, Paolo Verde finca, Sangre de Cristo, San Pedro Yepocapa and their surroundings.
The activity could evolve towards a strombolian eruption in the next few hours.

Source: Insivumeh & Conred
A new study in Scientific Reports, conducted by researchers at Michigan Technological University, has just completed a global inventory of sulfur dioxide emissions, using data from the Nasa / Dutch-Finnish Ozone Monitoring Aura satellite. It presents the emissions data between 2005 and 2015 of 91 volcanoes in the world. These data will help to refine models on climate and atmospheric chemistry, and their impacts on human and environmental risks.