Publié le par Bernard Duyck
Some interesting aerial photos of the Bromo and other volcanoes in the caldera of Tengger / Java have just been published by Oystein Lund Andersen. You can find them by following the link in source.
After its last eruptive phase in December 2015, the Bromo continues to emit a gas plume, accompanied by jet like sounds audible up to 3 km from the volcano.

The Segero Weidi, located in the back of the Bromo, and of which there are no known historical eruptions, could eventually contain in the future a crater lake, according to Oystein ... today only a small pond is formed during the rainy season. This site could constitute a photogenic spot, with Batok and Bromo.

Source : Øystein's Lund Andersen website- Photography on Bromo - link
The Bulusan was the site of a small phreatic eruption on March 2, 2017 at 13:57, recorded by seismic monitoring as an explosion-type earthquake, followed by a period of tremor ceasing after 26 minutes. In addition, a volcanic earthquake has been recorded over the past 24 hours. Cloud cover prevented sighting. The alert level remains at 1 / abnormal.

Source: Phivolcs.
With the first eruption of Etna in 2017, a new cone was built around the vent, on the top of the complex formed by the old (SEC) and the new south-eastern crater (NSEC)... that puts this complex at an elevation near the highest point of Mount Etna at the Northeast Crater (NEC), at 3,329 meters.
Etna - the last eruption seen by a drone - Carla Ruocco / Facebook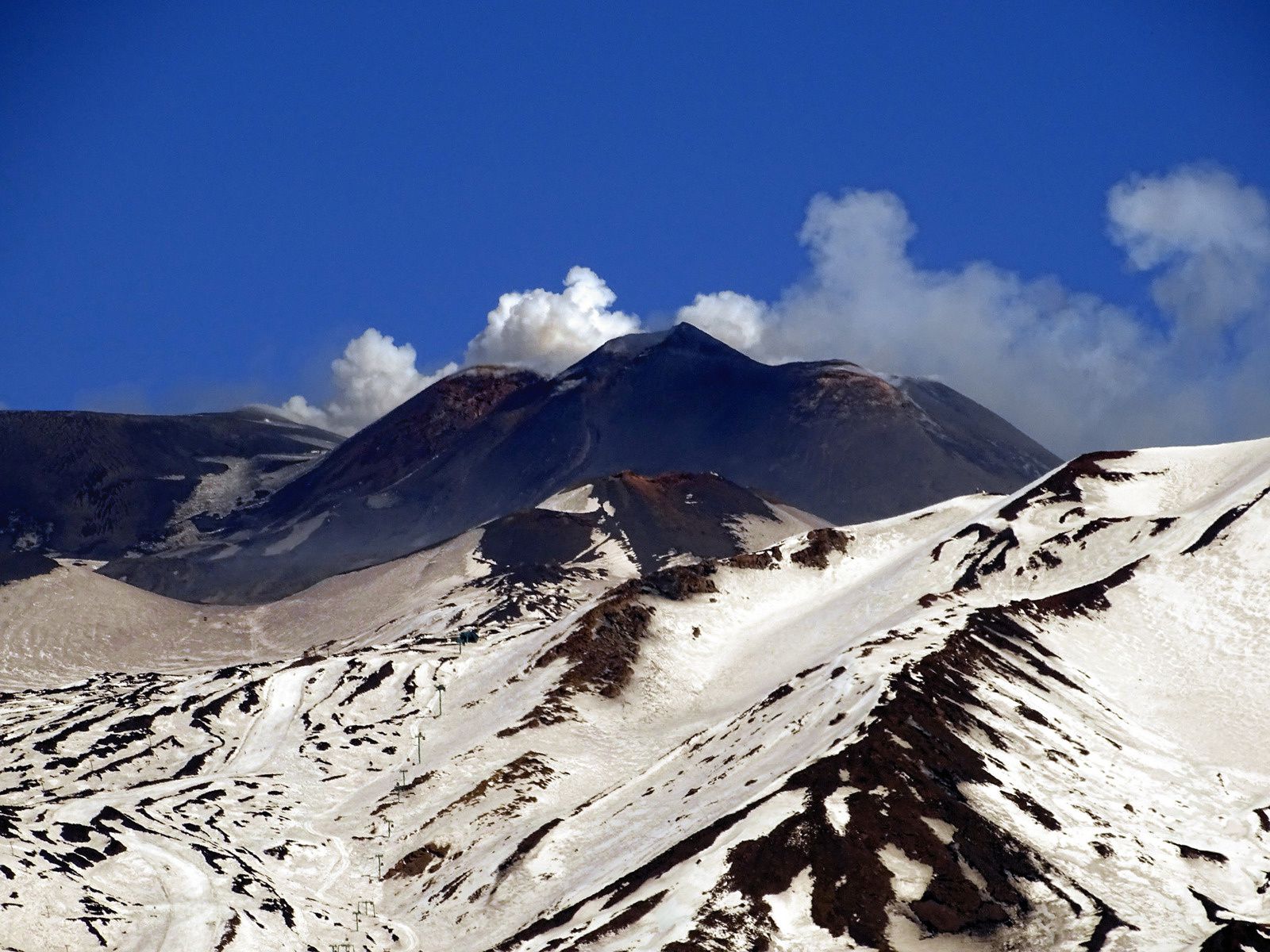 As Boris Behncke says, Etna has a new baby, seen here from Nicolosi on March 2, between the SEC on the left and the NSEC on the right. In the foreground you can see the pillars of the cable car. - photo Boris Behncke 02.03.2017
During the periods of Etna activity, there is also activity on the sites of the mud volcanoes that surround it. In the Salinella of Paterno, a new source (manadero) of 4 meters in diameter appeared last Monday, with jets of gas and mud at about 37 ° C. It is also noted that the vents opened in January 2016 show a greater activity.

Sources: B.Behncke and Yvii24